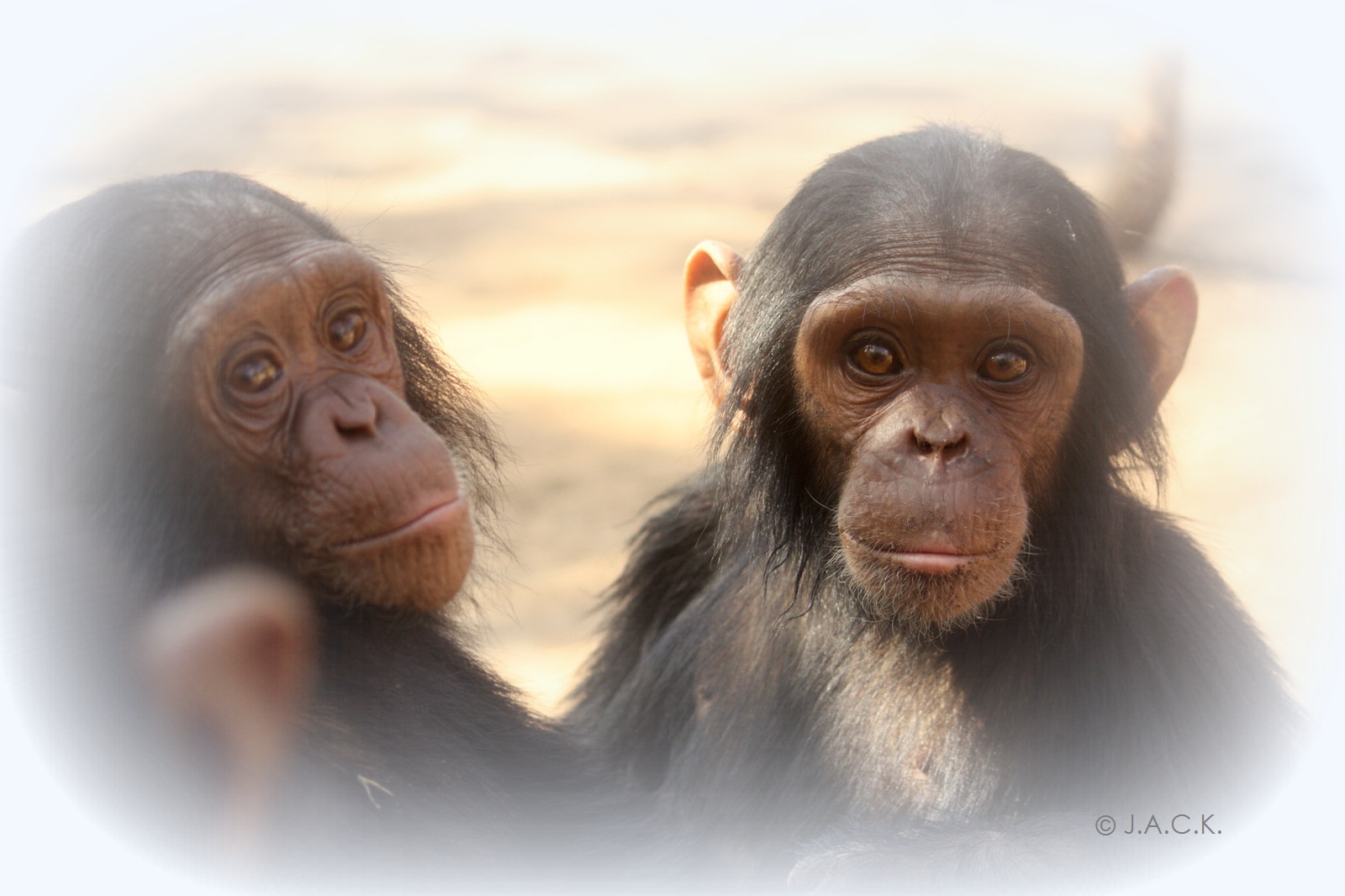 In 1960, there was an estimated one million chimpanzees in Africa. Today, hardly 172,000 to 300,00 are said to be left. About 40% of this remaining population lives in the DRC. Unfortunately, very few actions are taken in this central African country to protect them. Chimpanzees are still being poached, eaten and sold. This species is soon to become extinct if awareness is not advocated to stop the trade!
Who are we?

Jeunes Animaux Confisqués au Katanga (J.A.C.K.– young animals confiscated in Katanga) is an independent, self funded NGO that started in Lubumbashi, DRC, in April 2006. J.A.C.K. is a Sanctuary for confiscated chimpanzees. It is run by two primate lovers, Franck & Roxane CHANTEREAU, who run the refuge as volunteers in addition to their professional life.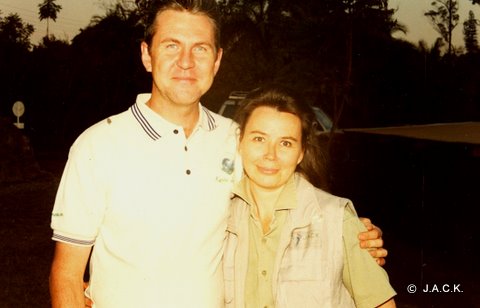 Who do we work with?
Based at the Lubumbashi ZOO, J.A.C.K. doesn't work alone.  Two Congolese institutions help J.A.C.K. in its duty: the Ministry of Environment (MECNEF) and I.C.C.N. (Congolese Wildlife Authorities).
The Ministry of the Environment (M.E.C.N.E.F.) legally seizes the chimpanzees; these are brought to the Sanctuary which jointly works with Congolese National Parks (ICCN) for the future reintroduction of the ape orphans to the wild.

Partners and sponsors
J.A.C.K. was created more than 10 years ago and has been able to achieve all this hard work through the kindness of National and International Partners and Sponsors determined to help and support the sanctuary.
Also, J.A.C.K. is a sanctuary member of PASA (Pan African Sanctuary Alliance) since 2010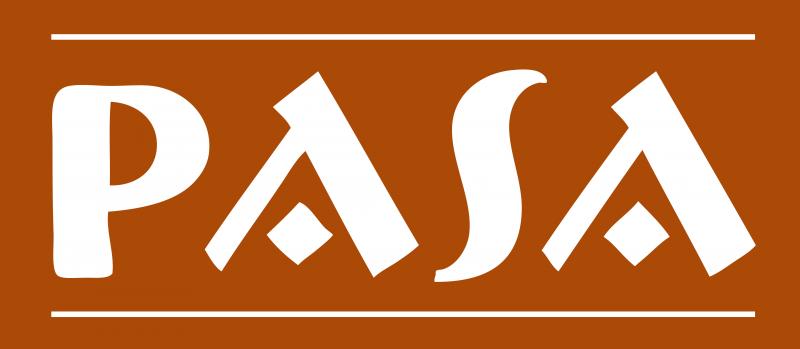 What we do and why?
The Sanctuary exists to facilitate wildlife confiscations by the authorities through providing a safe place for the orphans to live for the time being. Along with the DRC Wildlife Authorities, a pre-release program is scheduled before releasing the orhans back to the wild. If nothing is done to protect chimpanzees, they will have totally disappeared from the wild by 2050!