New orphans have just been seized and recovered in BUTA, a town in the Bas-Uele Province. They include two baby chimpanzees and 6 young primates (red-tailed monkeys, an agile mangabey and a Brazza cercopithecus). All are very young, traumatized by having been torn from their mothers eaten by poachers. Some are wounded and must be transferred to J.A.C.K. as soon as possible if they are to be safe.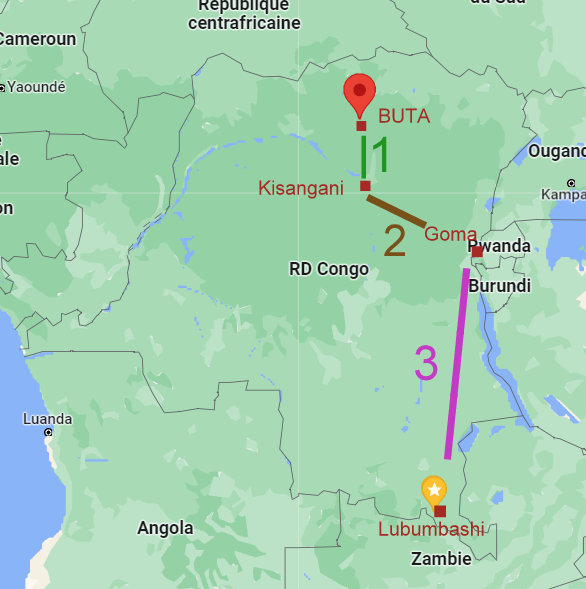 We hope to be able to use the following path: as they are in BUTA, we plan to hire motorcycles to take them through the forest to KISANGANI, a 328km stretch of track in very poor condition  which the bikers will have to cover in stages over several days.
Then, from KISANGANI, we intend to put the orphans on board a scheduled flight to GOMA and then another plane from GOMA to LUBUMBASHI.
As you can see, our country is vast, the distances are immense and we don't know how many days this mission will take.
Note that the funds raised will help our teams in the field to provide food and basic veterinary care. There are ongoing investigation costs and we need to rent motorcycles and buy plane tickets to carry out this new project.

This time, eight individuals are on our rescue list. They are not in good mental/physical health, and if they are not evacuated as soon as possible, their lives are in danger. We know we can't save all these wounded and bruised victims. But we also know that if we don't, no one else will, and these vulnerable creatures will disappear into silence!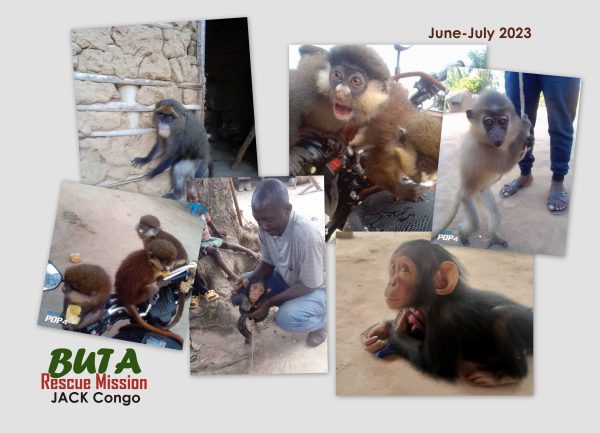 Our California-based association FRIENDS OF JACK PRIMATE SANCTUARY  is a 501(c)(3) nonprofit organization which raises awareness to the plight of primates and other endemic wildlife affected by the illegal wildlife trade in the Democratic Republic of Congo. Donations are tax deductible as permitted by law.