3bd Architects offer and deliver full architectural services including feasibility assessments, outline & planning applications, construction design, construction inspections and contract management. Also, 3bd are architects based in Bristol currently involved with projects in the U.K, Tunisia, Ghana, Cameroon, Zambia and the Democratic Republic of Congo.
Mr KALUBA Mbachi is one of the 3bd architects. He regularly stays in the DR Congo and very often gives a volunteer hand at our Sanctuary.
Since J.A.C.K. 2017 main development project was to build a Veterinary Clinic, Mr KALUBA immediately offered his experience and time to draw the architectural plan of the future construction! Adviced by two vets, Dr BINEMO (J.A.C.K. DRC vet) & Dr PETIT from the ZOO of LA PALMYRE, Mr KALUBA designed a building made of 5 rooms (theater, Nursery room, pharmacy, lab and necropsy room) attached to 4 rooms to isolate sick chimpanzees.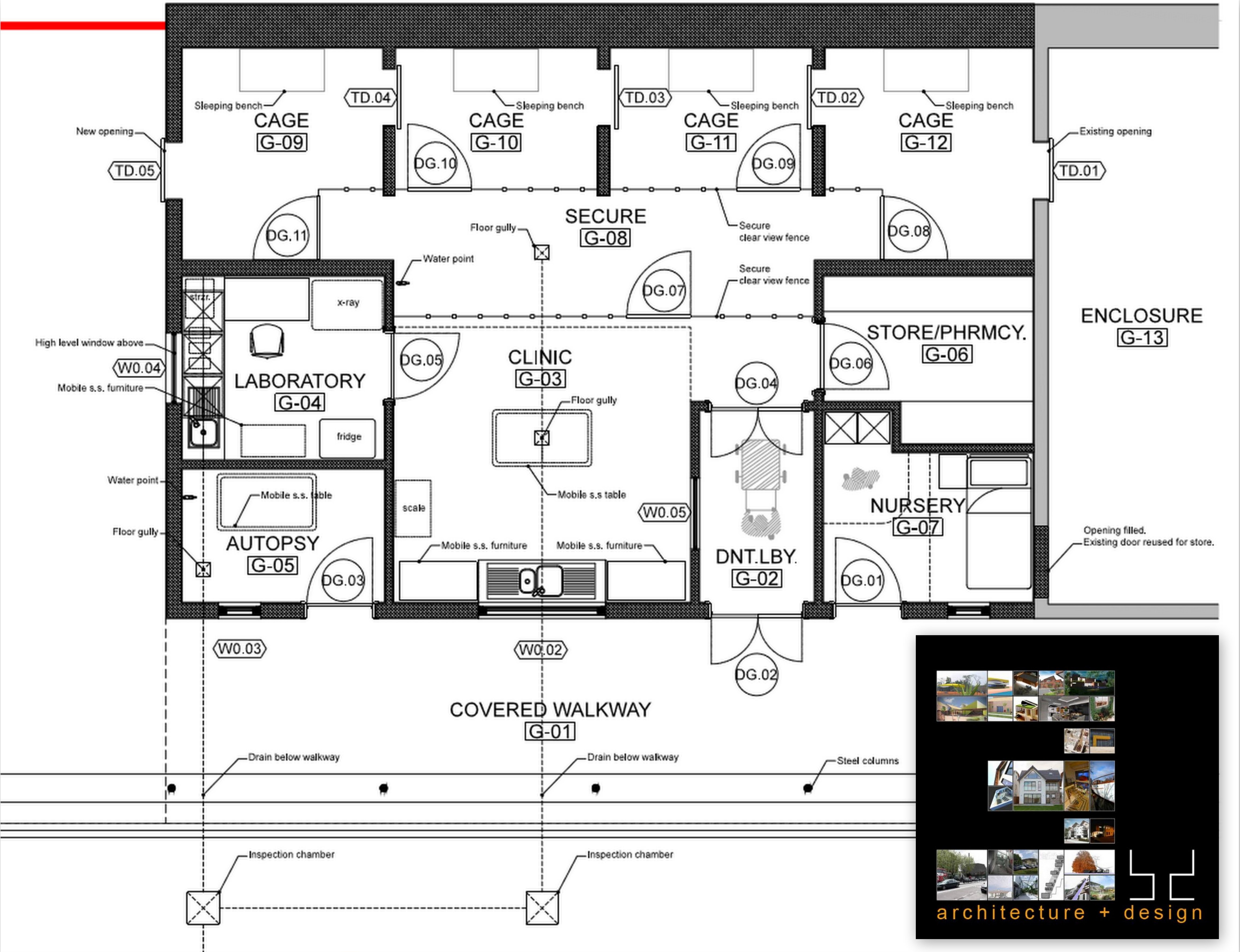 Thanks to Mr KALUBA's work, our sanctuary managed to budget the project and to submit it to its donors and partners. In a few months, and thanks to the wonderful trust of its donors,  funds were sent to J.A.C.K. and the first brick of the building was laid in May 2017!
Today, the building is finished and extra work needs to be done: tiles must be set, all the electricity and plumbery systems and, of course, vterinary equipment must be purchased!!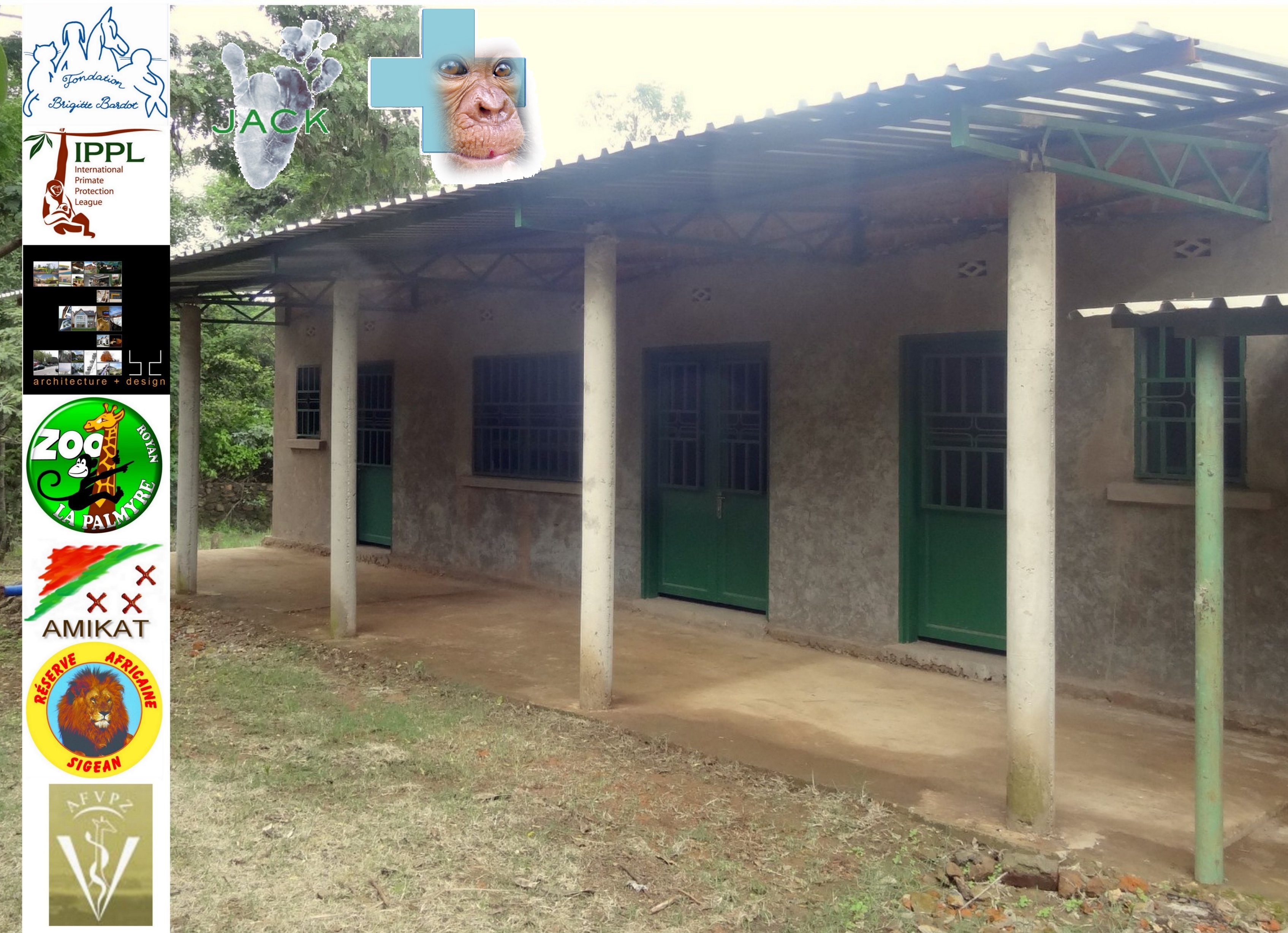 J.A.C.K. Sanctuary , its team and its 'furry' residents wish to tell 3db and Mr KALUBA how grateful they feel for this wonderful donation! It is like they made J.A.C.K. dream come true!
Mbachi and 3bd Architects, thank YOU so much for THEM!