On this very special day of WORLD CHIMPANZEE DAY, we would like to share the following story with you!
End of January 2020, when there was still no Covid19 cases in Africa, we received a very strange call from the local wildlife authorities saying 6 baby chimpanzees were going to be confiscated.
After a few more days of investigation, it turnt out that only one baby was  illegaly detained by a Congolese family, that the young primate was turbulent and that it liked to bother the neighbours by climbing trees and jumping into their garden.
On the very next day, on February 5th, and together with the Police and the wildlife authorities, Franck (President of J.A.C.K.) stood at the gate of the offender in order to arrest him and to legally confiscate the young chimpanzee.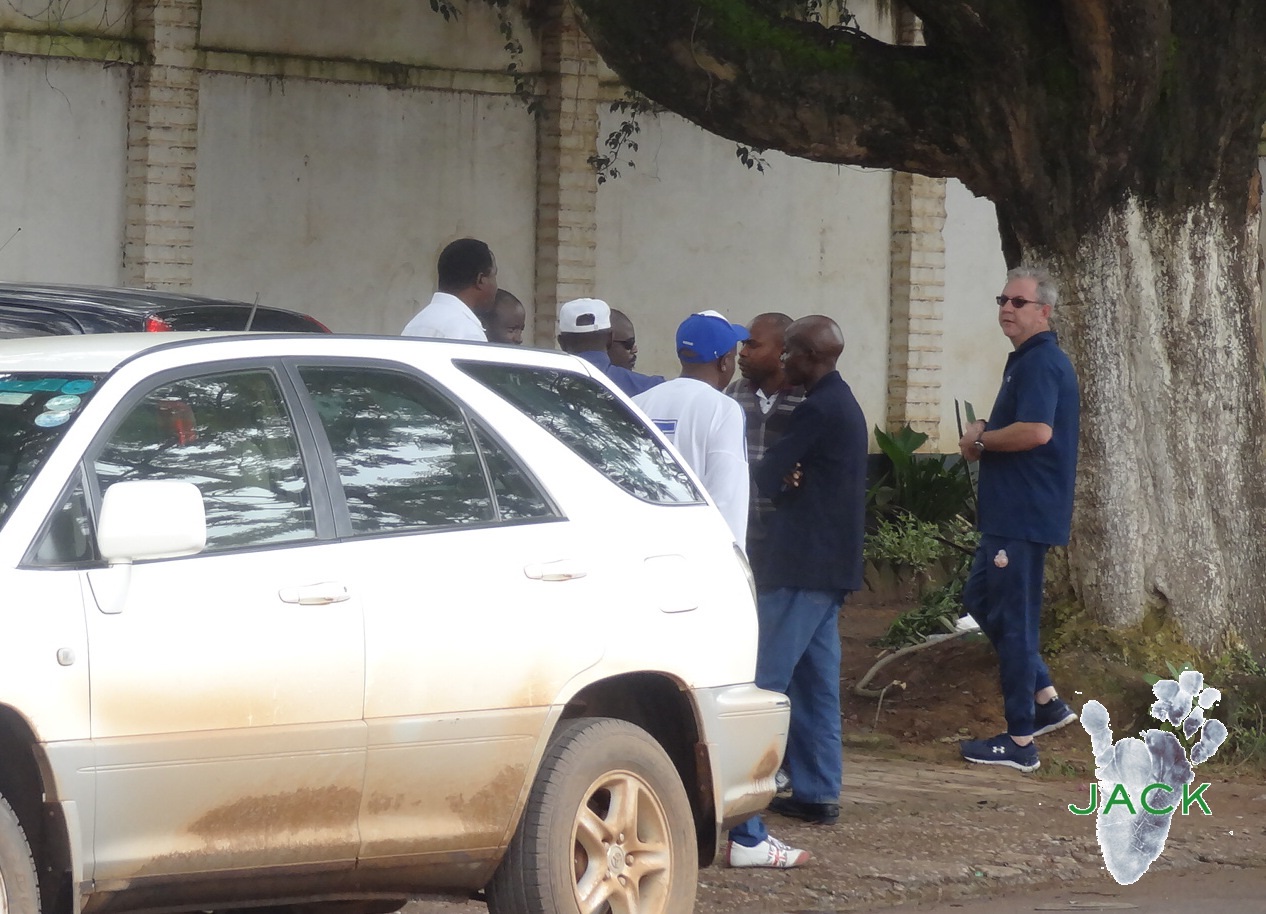 The man was very nervous, called many friends  for some help and refused the authorities to enter his property.
Finally, after long talks, the gate was opened and we entered to fetch « TRUMP », a baby female chimpanzee of about 4 years old that had recently been bought by the offender in Kasumbalesa, the city located at the border between the DR Congo and Zambia.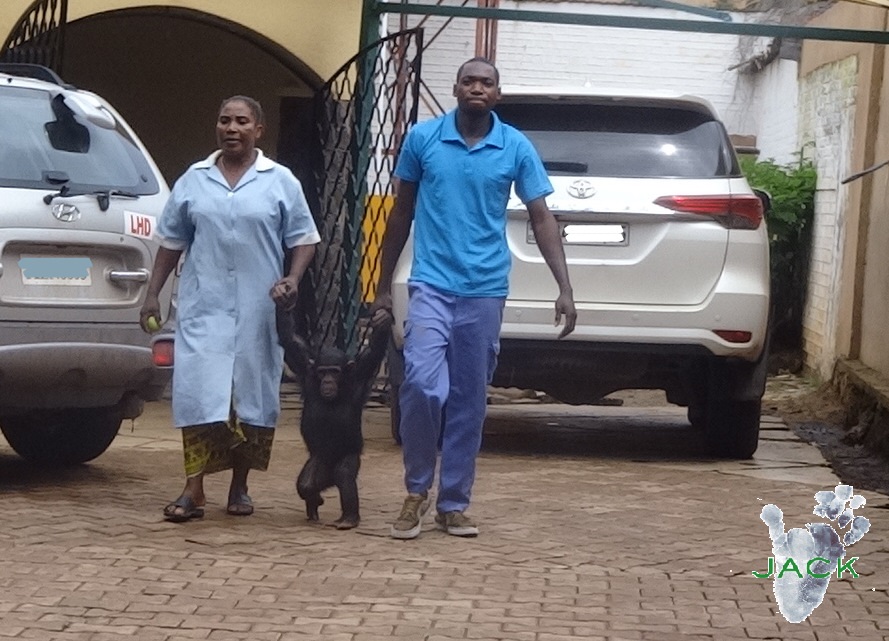 « Trump » was lost! She really didn't understand what was going on.  However, she entered the crate easily; she was quiet and extremely confident!
A new life was ahead of her and « Trump » for sure totally ignored she was going to stay with friends of her own kind!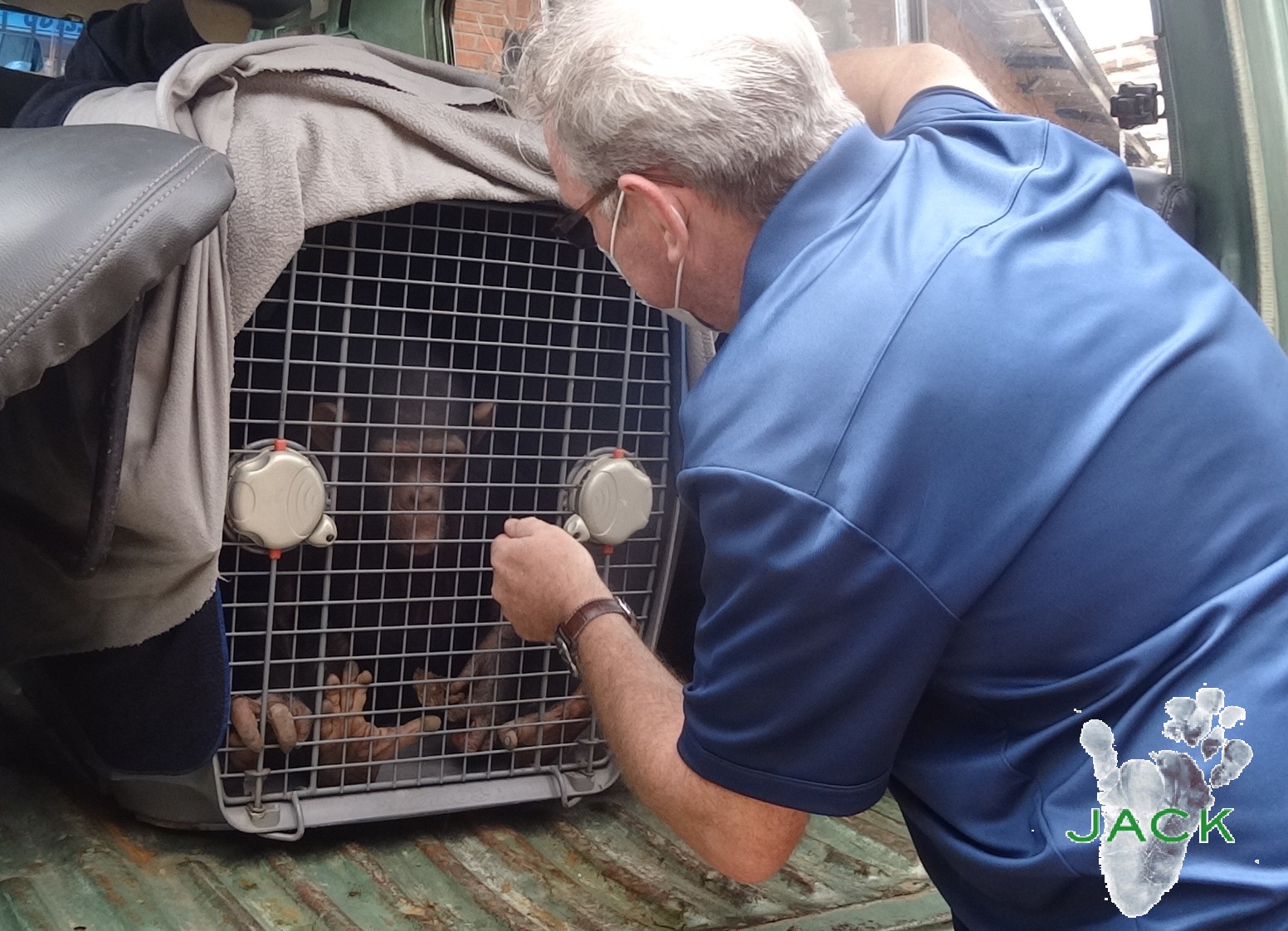 Upon arrival at the sanctuary, baby « Trump » was slightly sedated to draw some blood. Samples of stools and urine were taken as well and everything was sent immediately to the lab.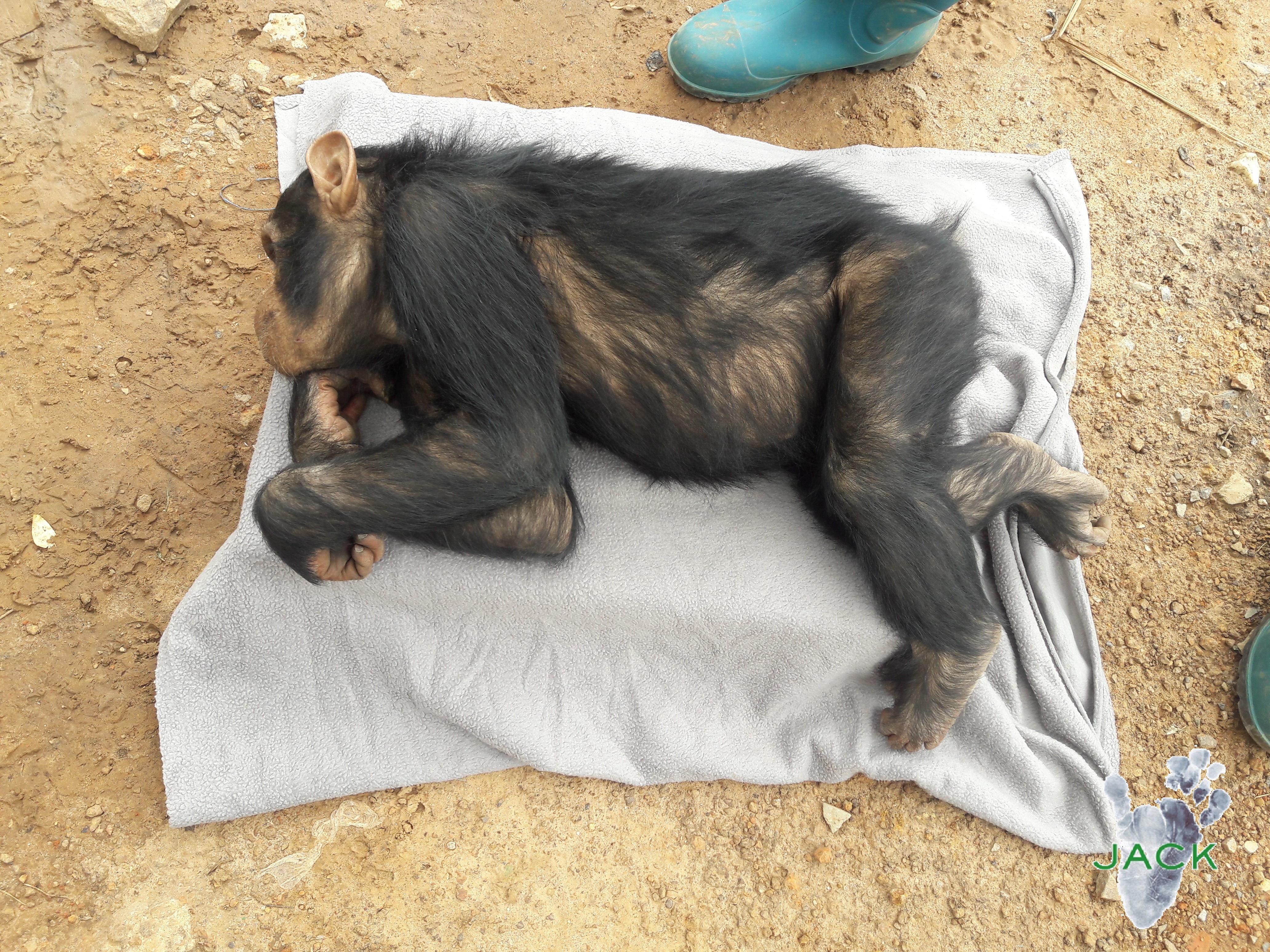 Although the young primate looked healthy, it was dehydrated and had some skin issues. Our vet, Dr Christian,  promptly set up the treatments to facilitate Trump's recovery at the soonest.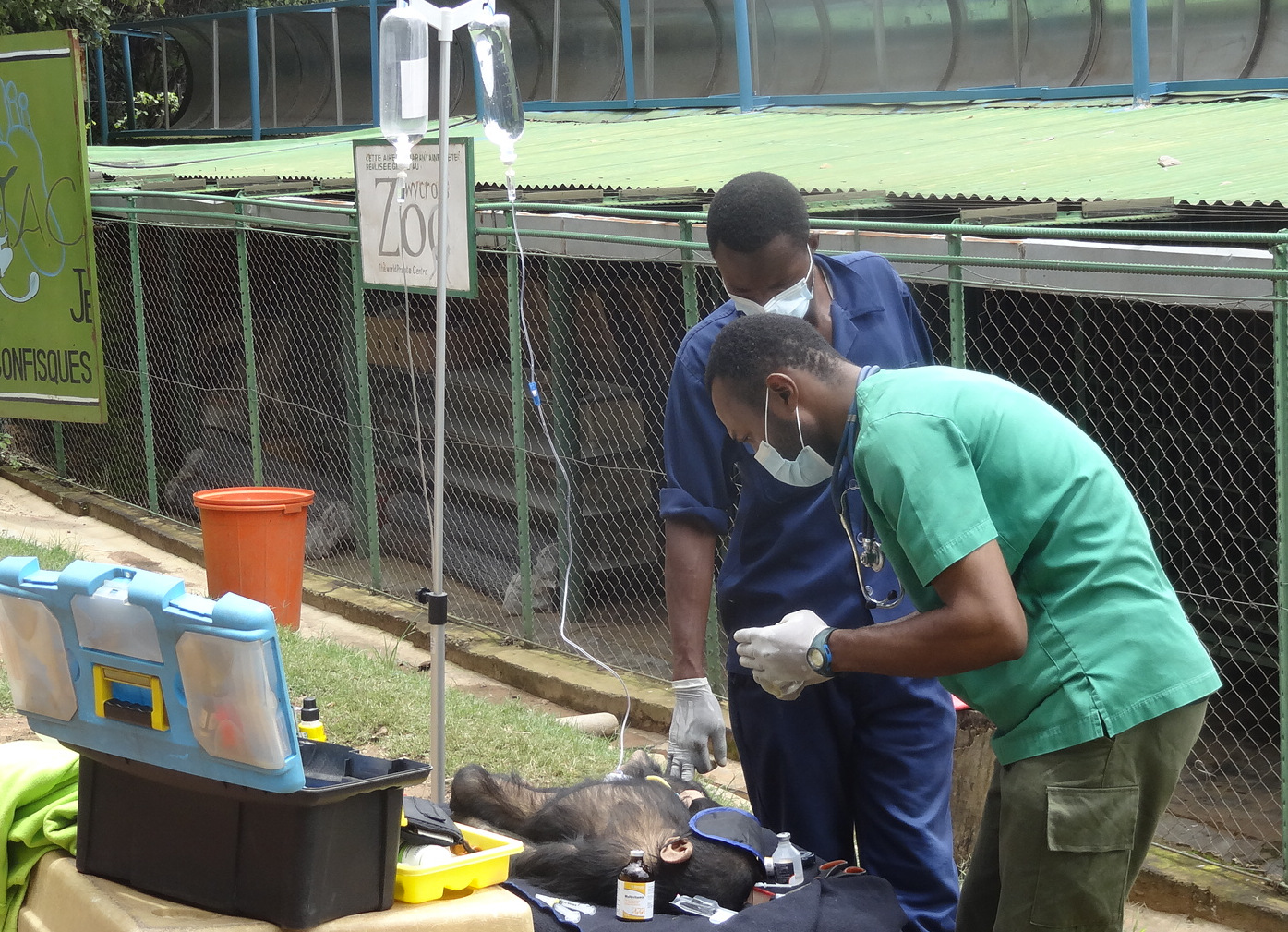 Also, the baby's name was changed straight away and, since her arrival at J.A.C.K., the young chimp has been called « Zumba » as a reference to the city she comes from .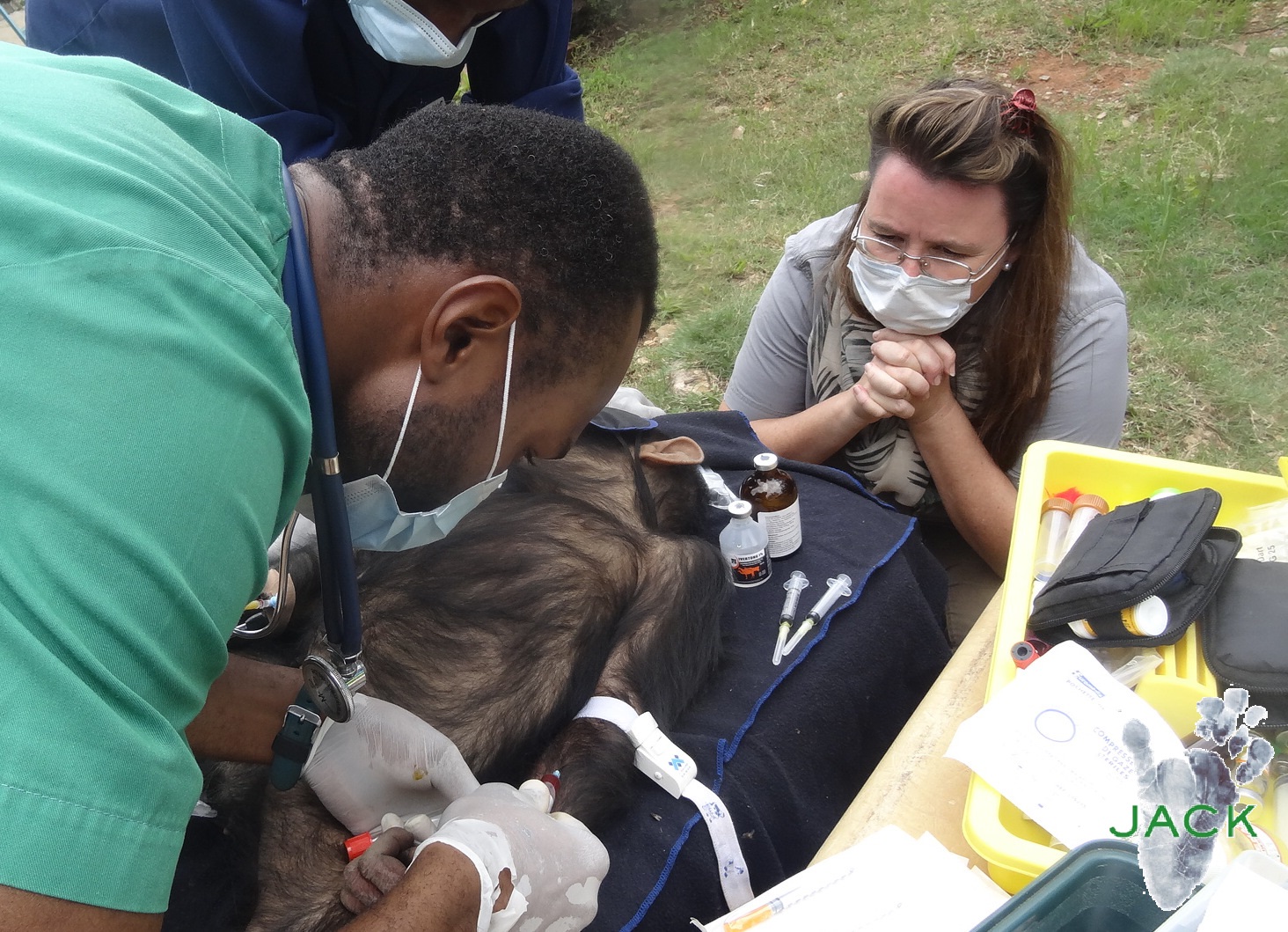 Zumba was rescued just before the Covid19 pandemic started to propagate in Europe. However, she was set in quarantine for observation unlike all the newcomers arriving at J.A.C.K.!
Today, the isolation period is over and Zumba should be introduced to the youngest group of chimpanzees residing at J.A.C.K. Before introduction, sedation has been scheduled for deeper analysis (hepatitis, tuberculosis,etc.). Unfortunately, now that the virus is all around us, most of the local labs refuse to analyse « external » samples and we are stuck! We absolutely need these tests to be done to be sure Zumba is 100% healthy and will not contaminate her new friends with a hidden disease…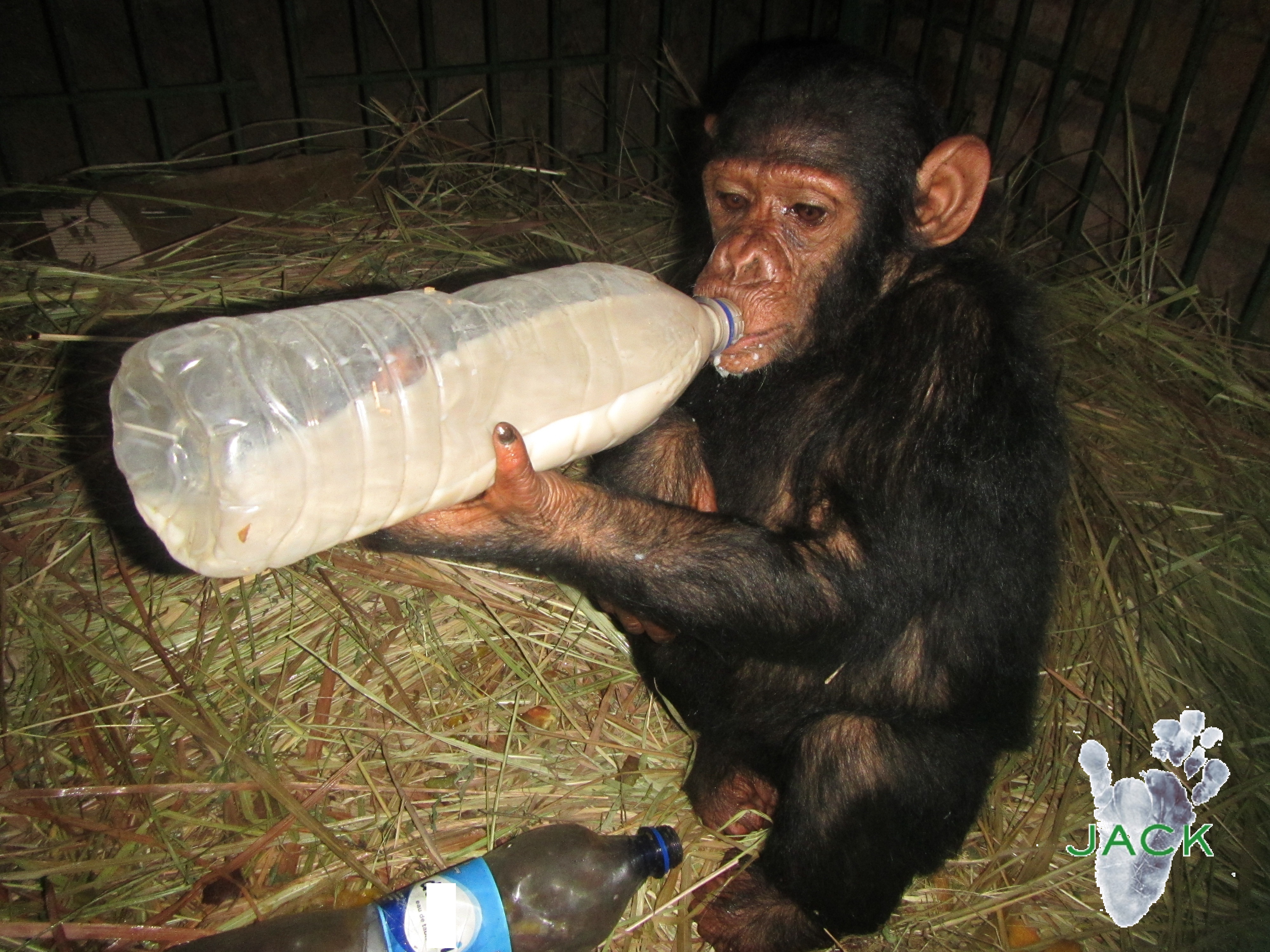 So far, Zumba is doing great! She is a loveable chimpanzee, extremely independent and she has adjusted very well to her new life. We are eager to introduce her to her friends which she can see and hear!
We will keep you updated on the progress of Zumba. We hope the lab issue will be solved soon sothat our little girl can go and enjoy a social life with new friends!