Today, it was « lucky bag day » offered by our friend Chantal. There will be in total 4 days of lucky bag days since 3 more Valentines (Christine C., Lucette P. and Marc H) wanted to offer these items from our Valentine programme and this is the reason why, remember, instead of offering 7 days of 'specials' , J.A.C.K. will organise 10 days of treats!
It was Fabienne who hid the lucky bags in the morning and once all the gates were opened…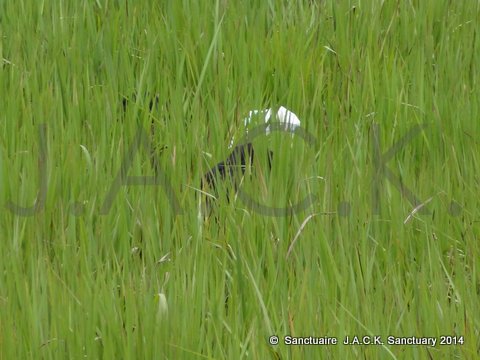 all the chimps could start hunting for their 'specials'!!!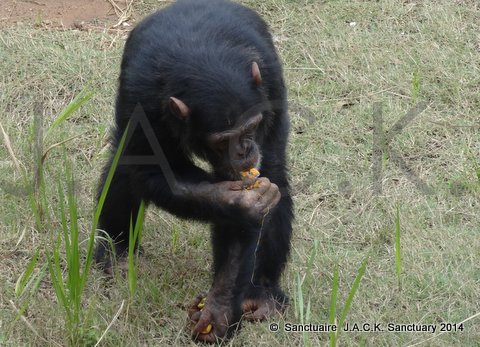 They had  a great time and  knew how to get the treats (raisins, almonds and peanuts) immediately . See by yourself :
Again, thank YOU Chantal for always caring about THEM !!!