There are individuals in life who leave an indelible mark, even after they are gone. They live on in our memories and remain engraved in our hearts. Baby Buta is one of those little creatures who will never really die, because her time at the sanctuary left its mark on so many of us.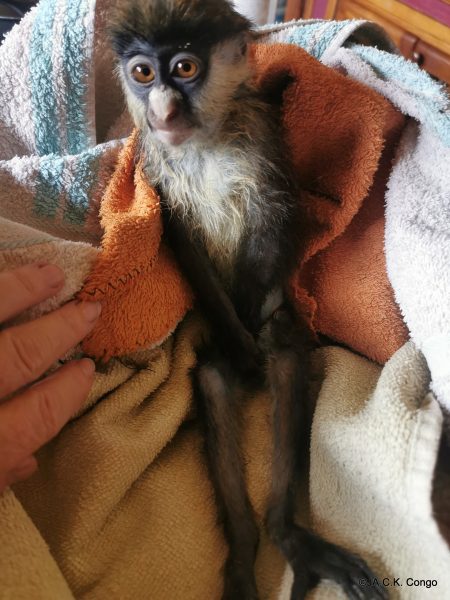 Despite all the efforts made to save her, baby Buta died before she could fully taste the life that awaited her. Was she heartbroken? We don't think so! The love we showed her was enough, we hope, to help her go through the traumas she had already experienced at such a young age.
Baby Buta was a little ray of sunshine. She was exceptionally brave and exemplary. Always vocalizing sweetly although she was in great pain. Our wish is that she will finally find peace in the afterlife, at her mum's side. May she finally experience the happiness and serenity that were so unfairly stolen from her.
The autopsy revealed a brain tumour and severe deterioration of all her defence organs due to chronic intoxication. It was in the comforting arms of Roxane, Foundress of the Sanctuary, that she finally laid down her weapons, finally finding some respite in this loving embrace.
Buta, you will remain forever in our memories and in our hearts. Your courage and resilience will continue to inspire us. May you find eternal peace where you are now, far from the torments of the human world.