Buta is a one year old red-tailed monkey. Part of the group of primates recently rescued from Buta, she has been transferred to J.A.C.K. for rehabilitation. Unfortunately, her arrival was not without pain. With a broken leg and an abdomen lacerated/necrotic from a rope too small for her, Buta was suffering greatly.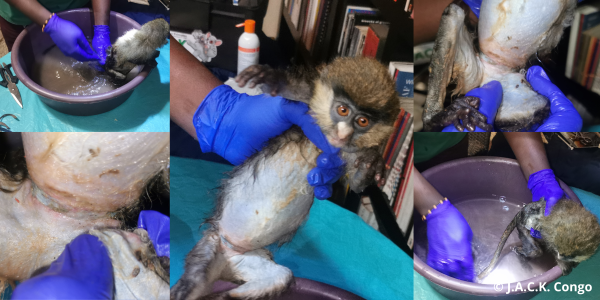 Indeed, as soon as we noticed Buta's motor problems, we didn't hesitate to have her x-rayed. The results revealed that the fractured bone (femur) had calcified, but that two parts had fused together by overlapping. According to the specialist consulted, the calcified part absolutely had to be broken in order to set the bone in place with a pin. If we don't do something, Buta will develop other pathologies linked to the nervous system, for example, and will never walk properly.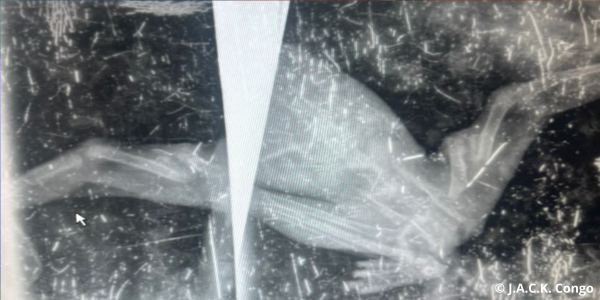 This operation promises to be painful for our dear Buta. But we're determined to give her every chance of a speedy recovery. We need all the positive energy we can muster to support Buta through this ordeal.
Every day, we watch over her with love and care. We give her all the care she needs to ease her pain and promote her recovery. But beyond medical treatment, it's your support that counts.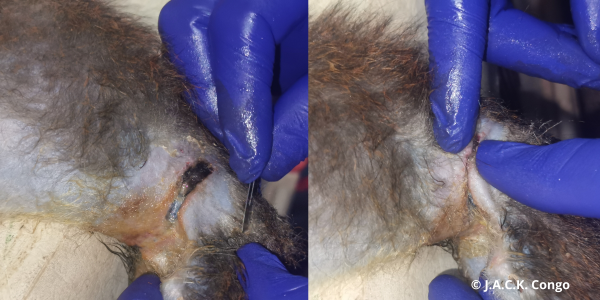 Buta deserves a second chance, a life with no pain and full of happiness. Let's help her overcome this ordeal and take a new direction. THANK YOU for HER!