Very hard news to tell today… It's been several weeks now friend JOMA passed away and I can still hardly talk about this painful depart …
All went well for JOMA at J.A.C.K. He had been rescued in November 2009 in Lubumbashi and JOMA never had major health issues. This young male has always been gentle, good tempered and well integrated in MWISHO's group.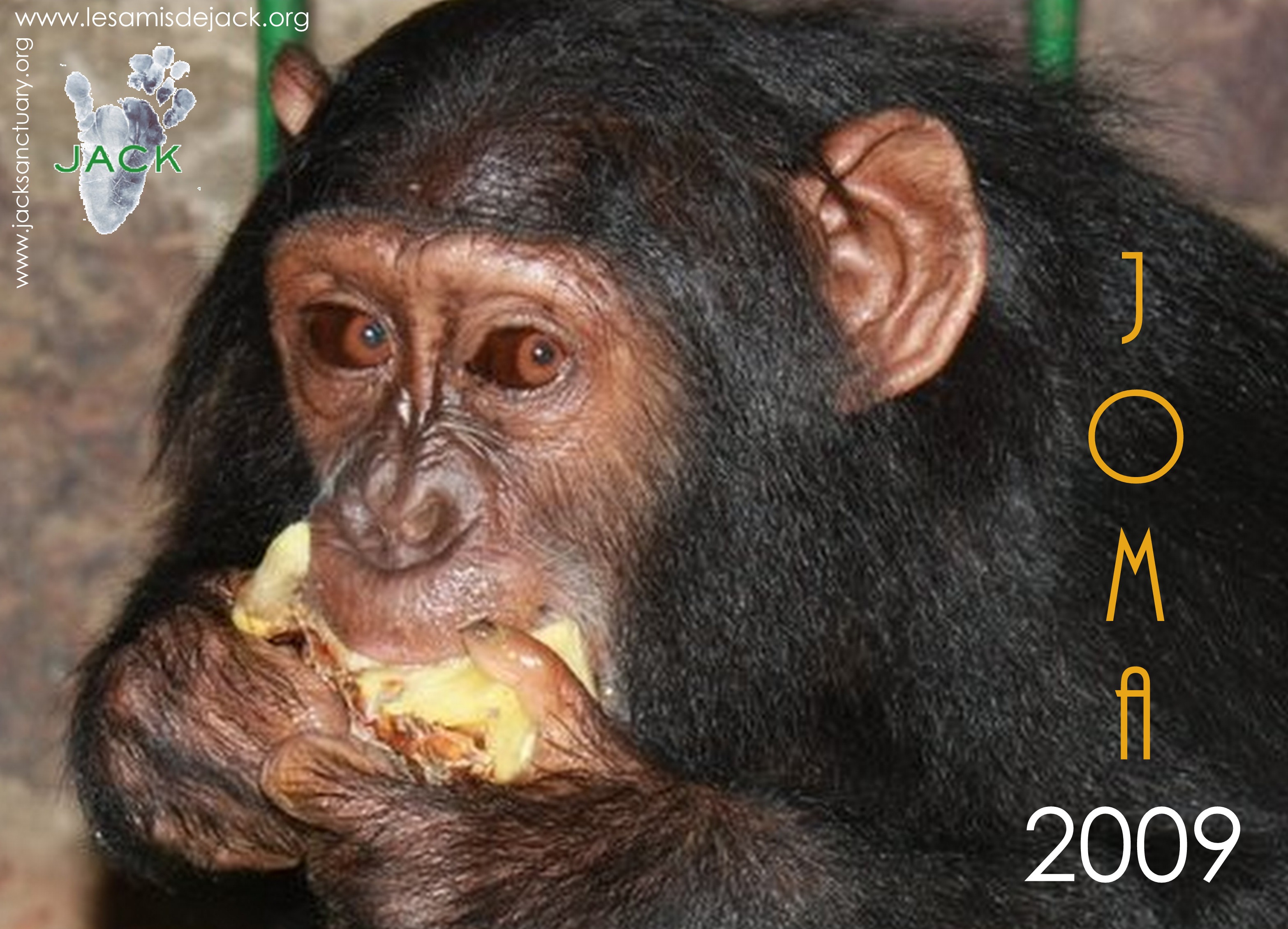 However, last March, I noticed JOMA often stayed on his own, he look tired and had slightly lost some weight. Even though blood tests were good, I decided to keep him isolated for observation. But JOMA kept on crying to go outside with his friends and I let him enjoy the company of Tongo, Jane and Chita, his best buddies.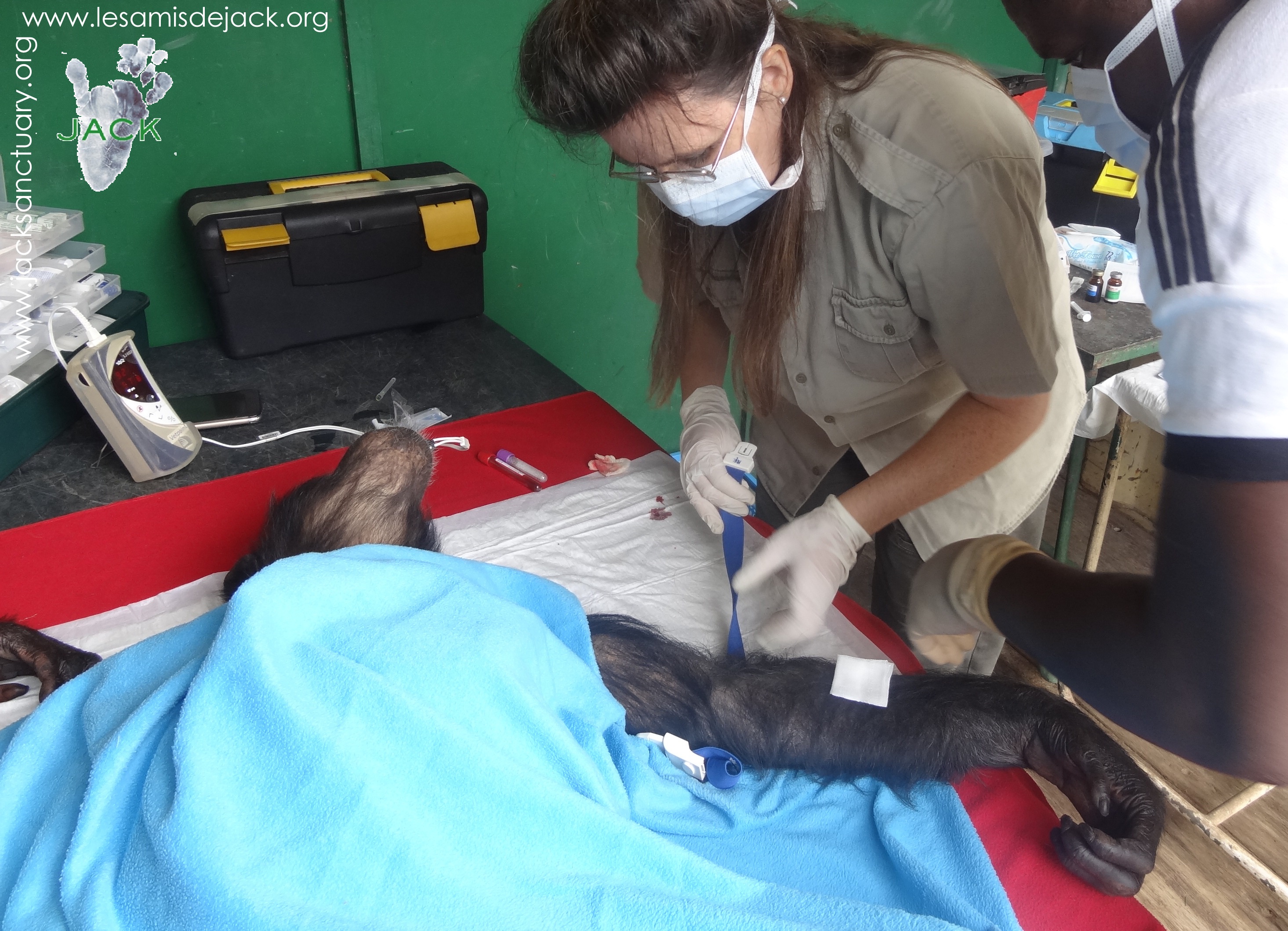 JOMA did well till he, again, showed signs of deep fatigue. I decided to keep him isolated but let him go with his friends every two days as I understood he needed his friends to get better. But then, one day, at 2 pm, Papa Ngoy suddenly called me to announce JOMA had just passed away.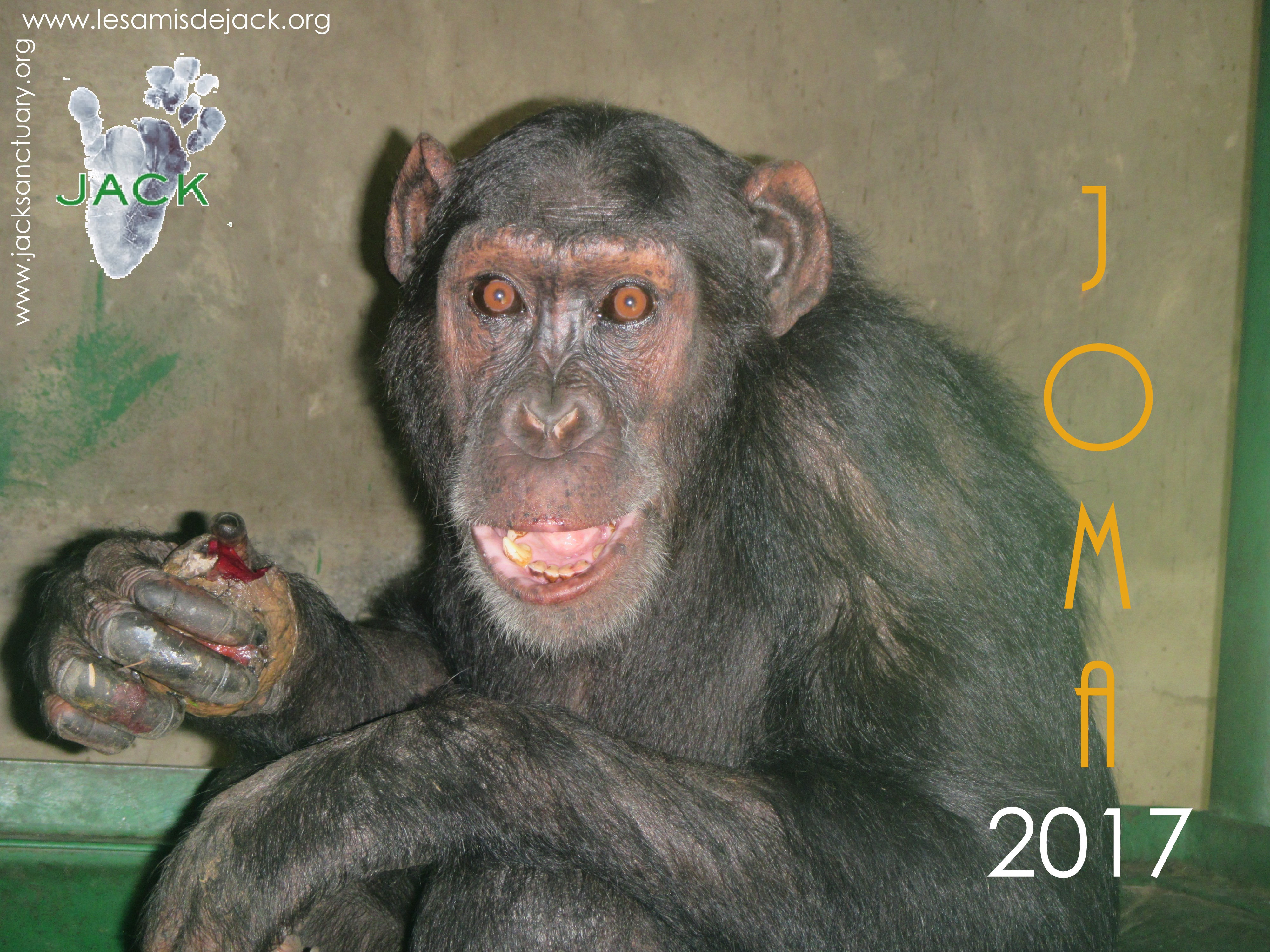 Everything around me collapsed! I had a terrible shock and didn't realise what was going on… I kept on going and faced the tragedy because I had to but it was as if I was losing control of everything.
I had fed JOMA on the morning of that same day. He looked well. And then, a few hours later, he left without me being around… His depart was so unexpected and my sorrow is very deep since I didn't tell him goodbye: I still feel so bad I didn't hold his hand when he gave his last breath… I miss JOMA so much!
Results of necropsy showed JOMA probably had septicemia due to peritonitis. He must have gone through so much pain although he never had fever, breathing issues before leaving us…
My grief today is unbearable and I'm writing this post with so many tears in my eyes. I have given myself the mission to rescue all these orphan chimpanzees and not to see them leave… This is all so hard…
I love you JOMA , I miss you so badly!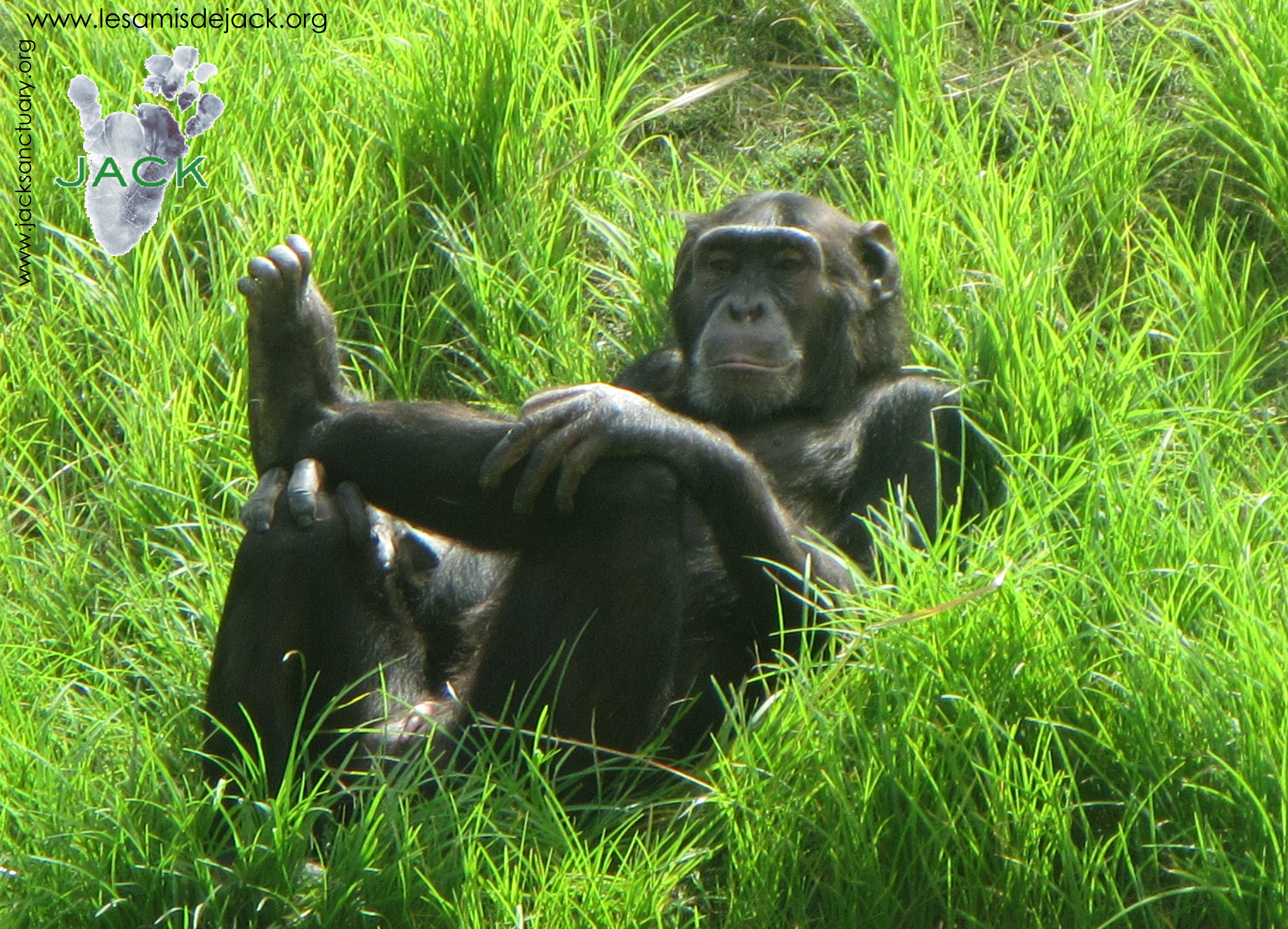 Before I end this sad post, I wish to thank my whole team for its support. Franck wasn't in the DRC when all this happened and I was on my own dealing with this tragedy. My keepers, vet Jean Claude and volunteer Julie helped me a lot! Thank you all, dear team!
Also, two wonderful Friends cared a lot and have been of great help during these hard times: Lyna & Manon found the proper words to encourage me and their kindness & assistance gave me the strength  to continue. Merci encore, Manon & Lyna, for your priceless intervention!