Last February, the Minsitry of the Environment confiscted two baby vervet monkeys kept in a bird cage on the backyard of a Chinese Casino. These two little ones are progressing very well. they have put on weight and gained much strength.

Last week, our Founder was told a male vervet monkey was kept in horrible conditions with a rope around his chest.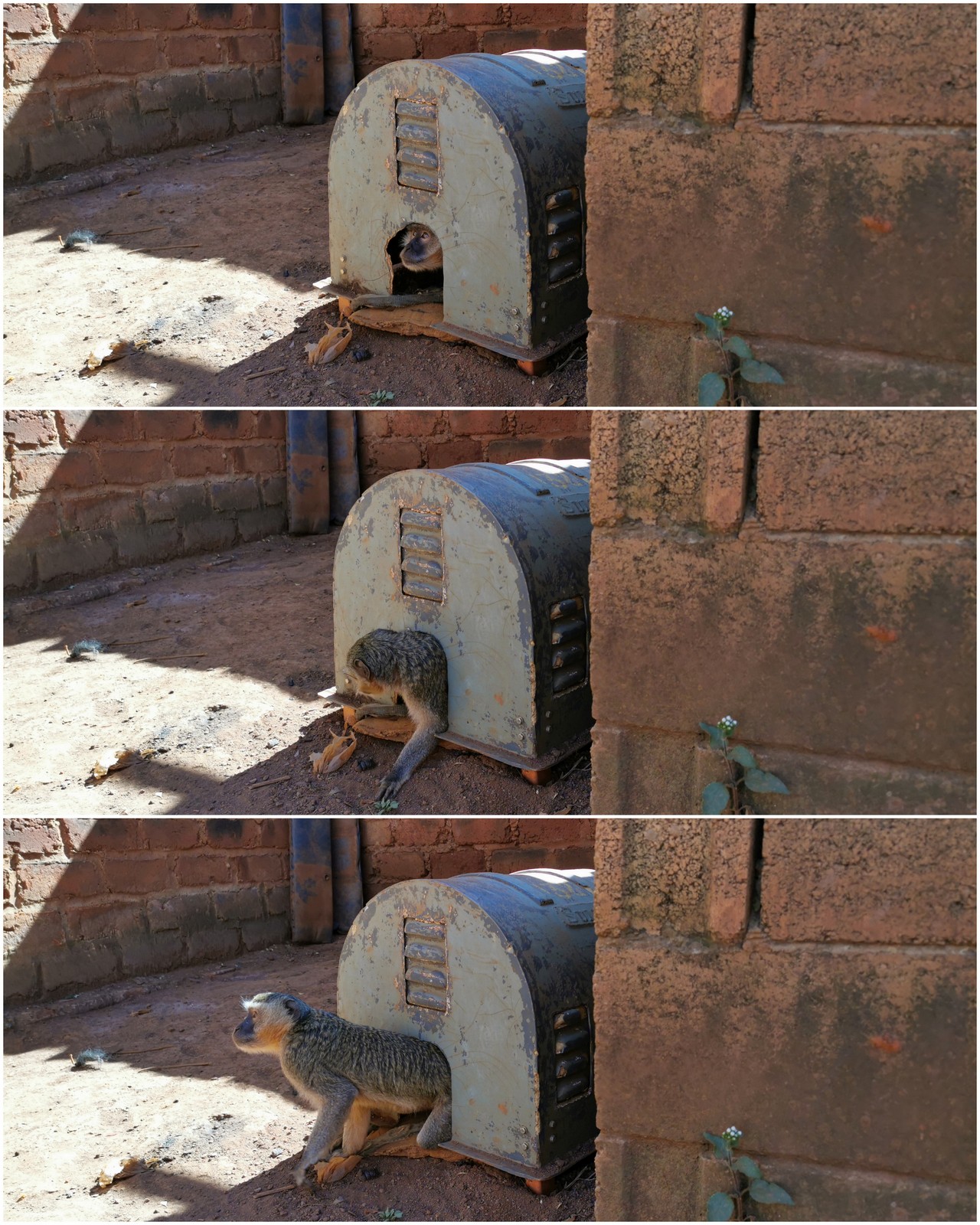 He was attached to a small « house ». The rope was about 1m long which didn't give hthe chance to the young male to go very far.
« KIKI » is the name of this 2-year old vervet monkey. Founder Franck drove with our vet and took the monkey away from this hell. He was driven to J.A.C.K. His dreadful rope was cut after a short health check. Kiki ran high up in the enclosure and sometimes lost his balance as he hadn't climbed trees for the last two years…
A few days after Kiki arrived, J.A.C.K. rescued a 12-year-old female vervet monkey, POLA, that had been kept as a et for more than a decade. She was very sad when she arrived and she didn't look well – her blood workd showed liver issues.
Pola had to be kept under observation for a few days. She was very shy. She looekd a bit lost in the her brand new home but she got on very well with her keeper who fed her accordingly and gave her all the attention she needed!
Today, Pola has adjusted well and she is doing fine too.
These rescues unfortunately show us how ignorant and selfish humans can be when thinking they are superior to animals. PRIMATES ARE NOT PETS! PRIMATES BELONG TO THE FOREST AND NOWHERE ELSE!