Some time ago, Franck and Roxane were contacted to rescue a monitor lizard.
The animal had indeed been bought several years ago as it was going to be eaten by locals. The « owners » thought they were doing the right thing by bying it and by keeping in in a cage in their back yard…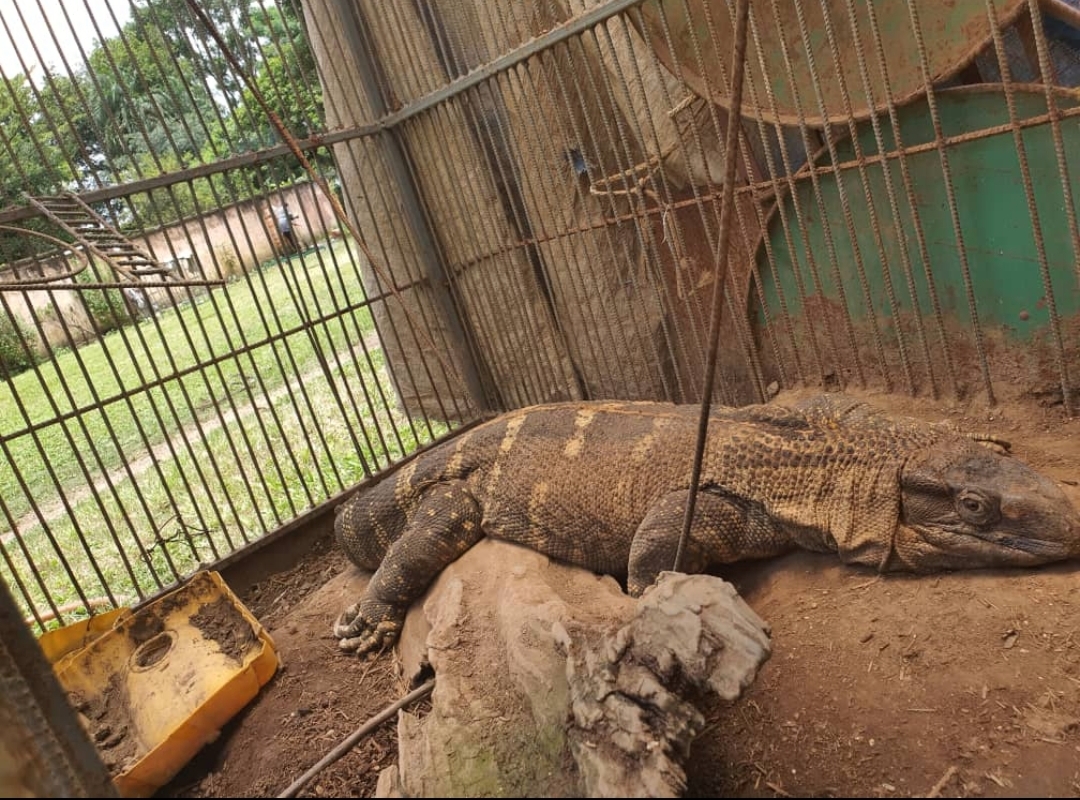 But then, unfortunately, the « owners » had to leave the DRC and what was meant to happen …happened: who was going to look after the monitor lizard? what are we going to do with it? will someone agree to take it????
This is the type of story that always happens with pets (domestic ones and exotic ones): once people can no longer look after them, what is going to happen next with all these poor creatures????
Through all these years, our sanctuary has already rescued different kinds of animals and rescuing a monitor lizard, even so big, wasn't scary at all. However, the Founders of J.A.C.K. where really worried where to accomodate it since it couldn't go at the sanctuary nor could it stay at their private house… This animal needed an appropriate home and a future!
This is how Franck and Roxane contacted a friend – a man very passionate about Nature and wildlife who has 35 hectares of land made of savanna and of miombo forest. On his land, there is plenty of water and there are other monitors of exactly the same species. This place was the best place to give a second chance to the big lizard and Franck's friend simply said « YES, bring it to us! »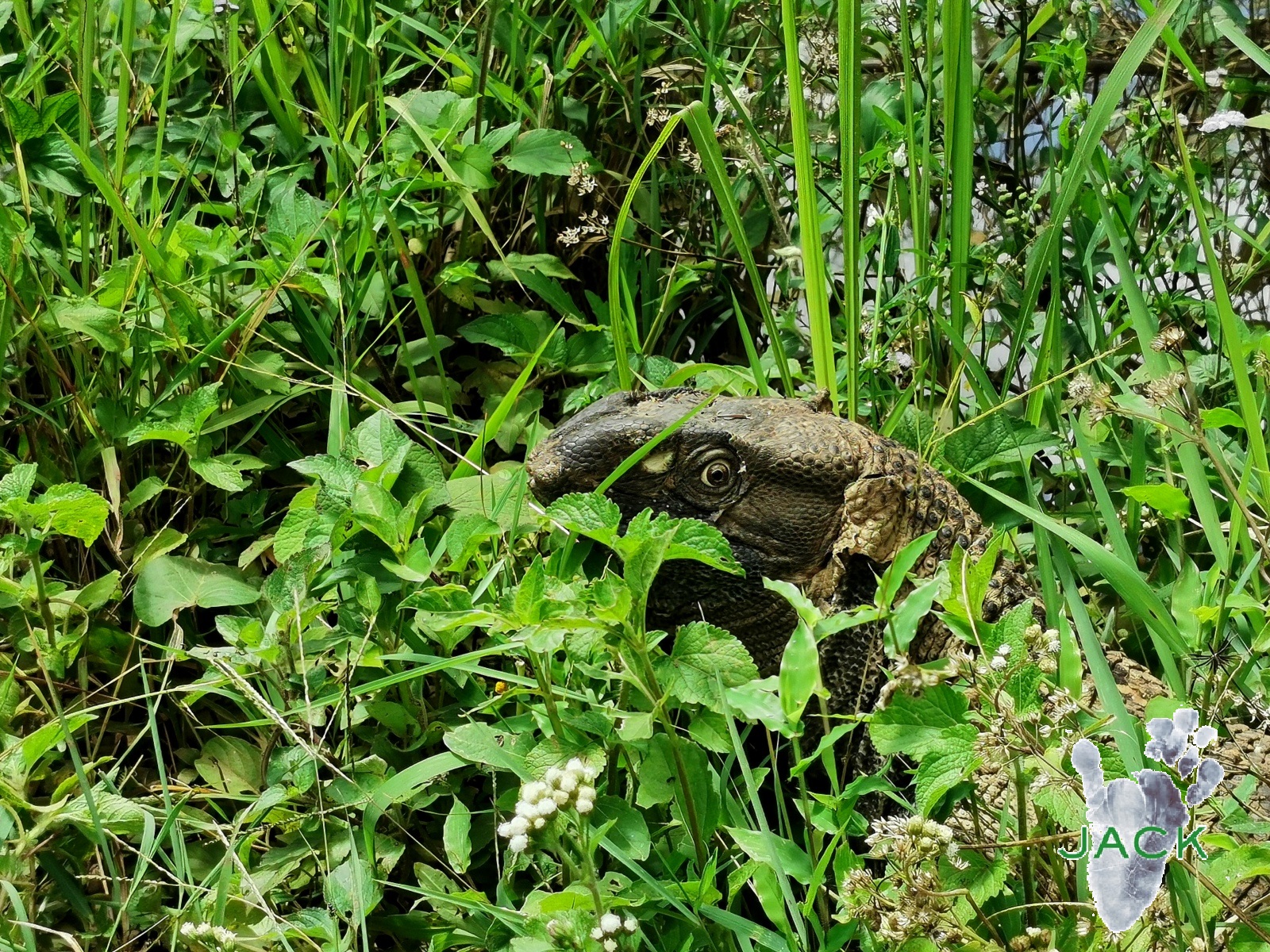 Yesterday, Franck and Roxane drove « Kipling » to its new home.
At first, it was a bit reluctant to come out of the transport kennel. But then, it laid in the sun for quite a while before disappearing in the high grass to drink some fresh water… these were amazing  moments to live! Really! Amazing!!!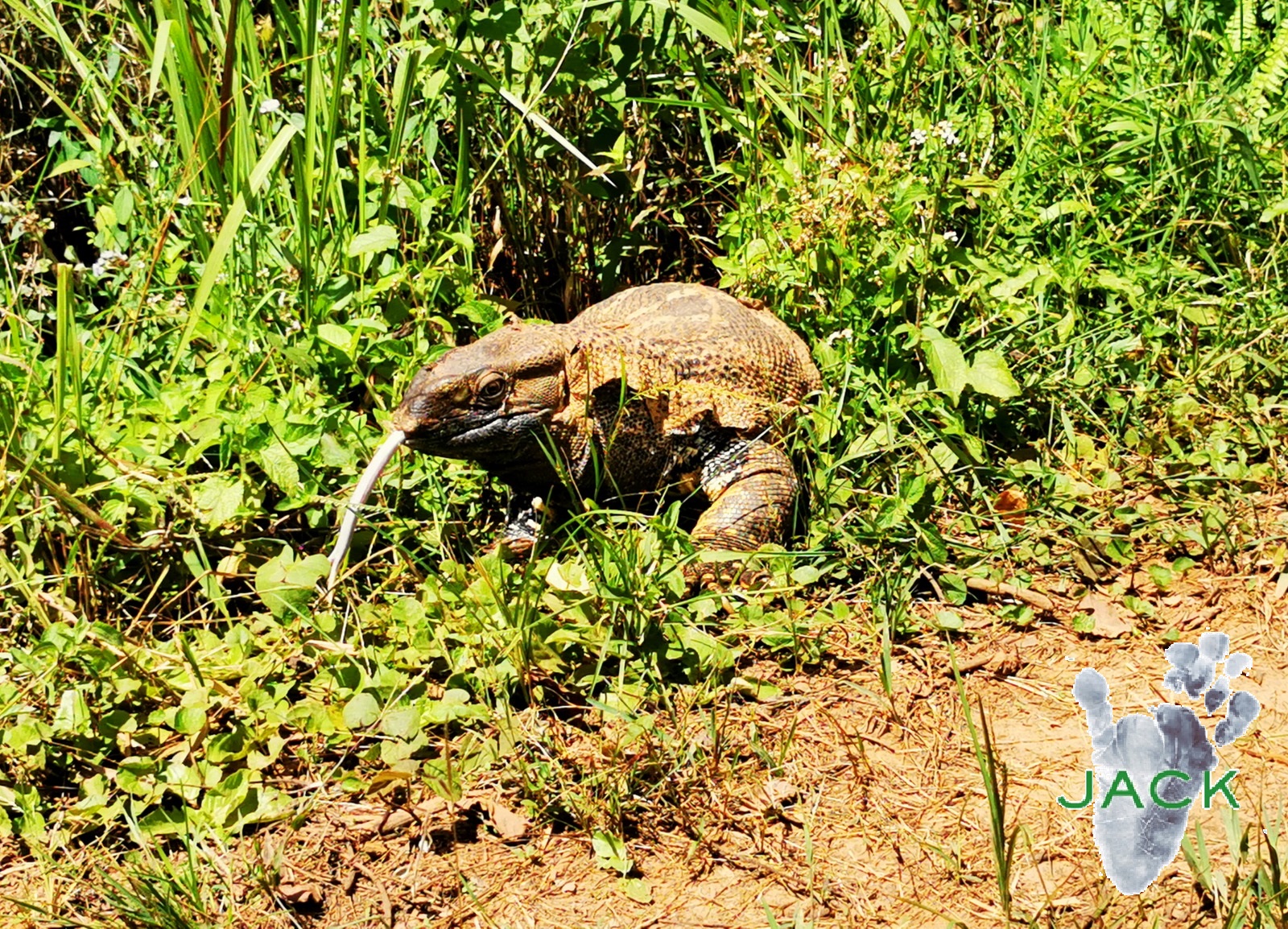 Then, it was time to go and Founder Roxane found it hard to leave « Kipling » behind although she knew it was in good hands! The owner of the concession said he would check on the animal everyday at the beginning to see if everything is all right and that he would keep Franck updated on its progress…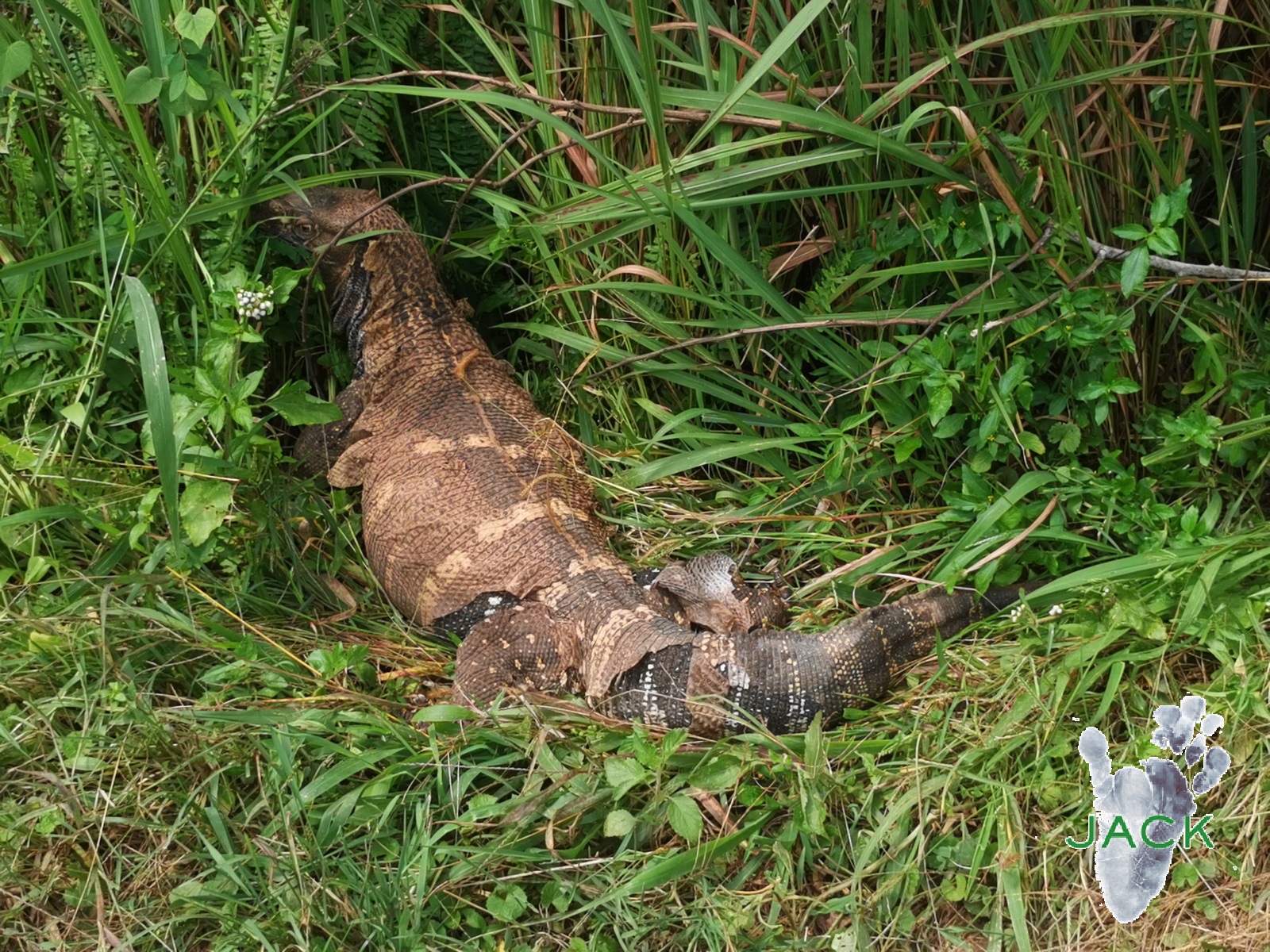 Many thanks to all the people involved in this incredible rescue – especially Ines and her husband as well as Franck's friend who owns that beautiful land where Kipling is safe!