This year, J.A.C.K. has again been hoboured by the amazing support of the  l'INTERNATIONAL PRIMATE PROTECTION LEAGUE .
Our sanctuary has indeed been through two arsons ((2006 & 2013) and it was important to enforce security on site to keep our residents as well as our team safe from harm! We are  extremely pleasd to have two armed Rangers from the local national parks (ICCN) since their patrols comfort us and dissuade anyone whishing to enter the sanctuary!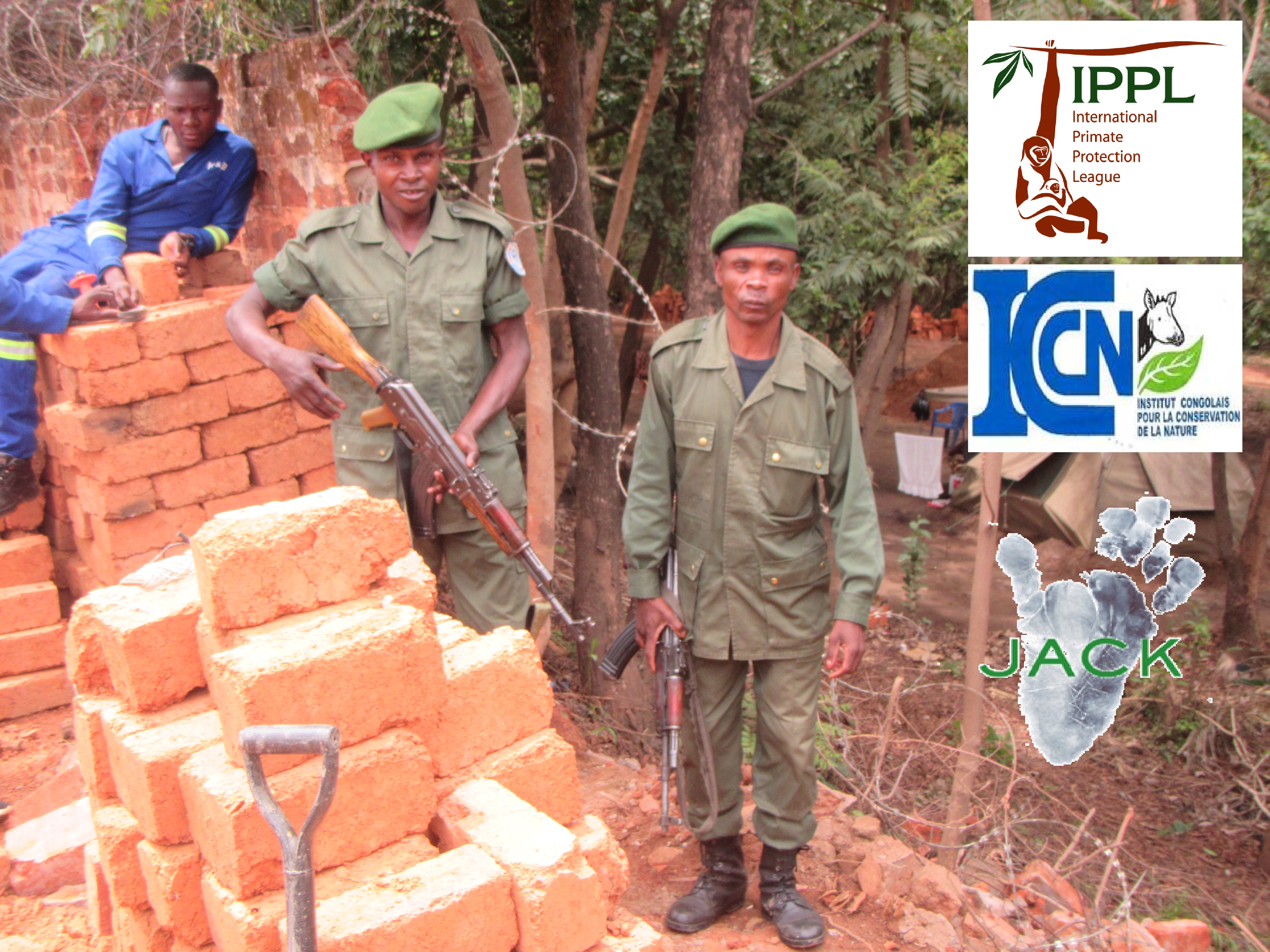 Strong winds destroyed one of the wlls surrounding our complex and it was a relief to have the Rangers providing security.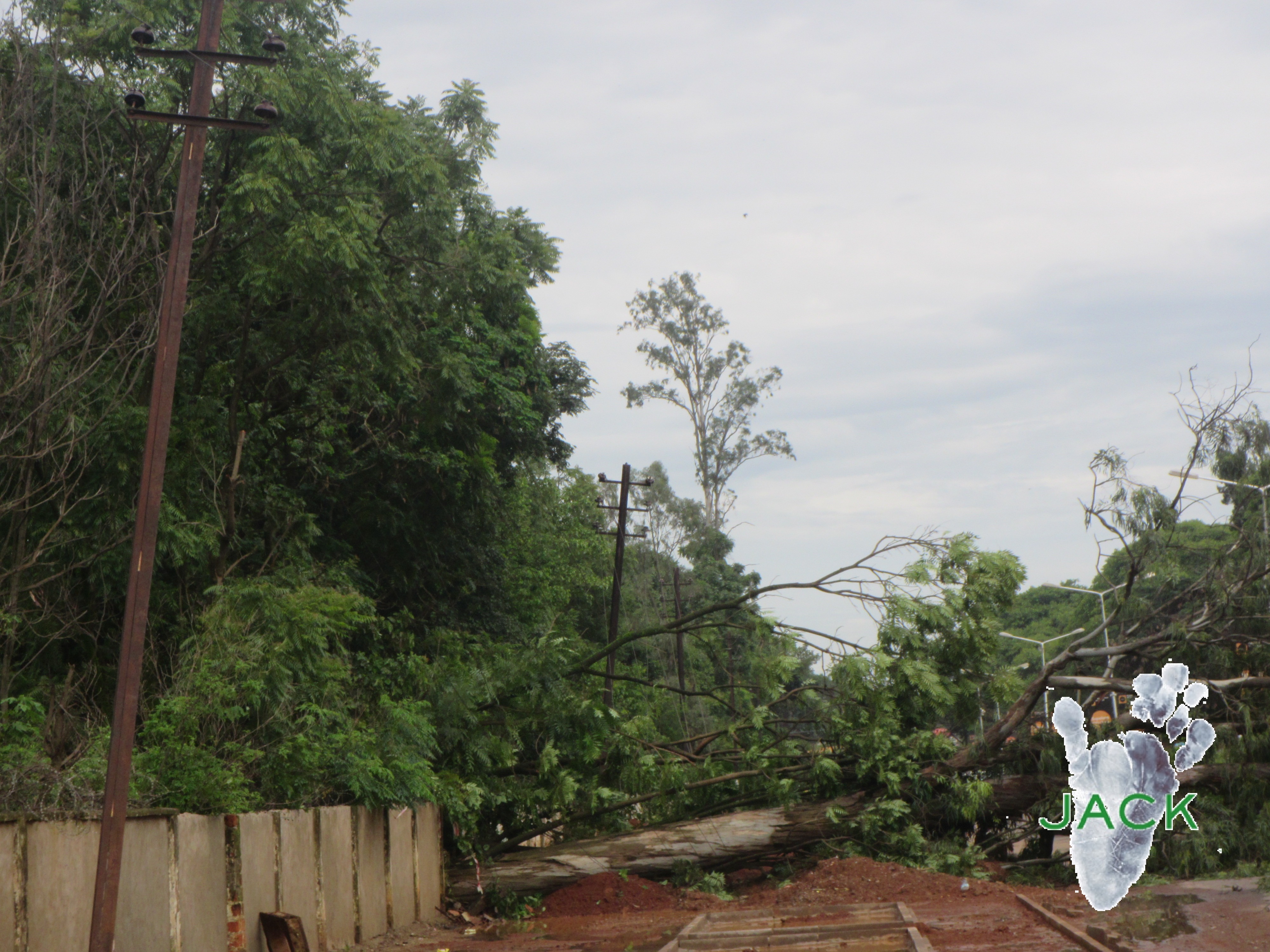 Thanks to IPPL's grant we are able to feed the two rangers and to pay them an extra salary.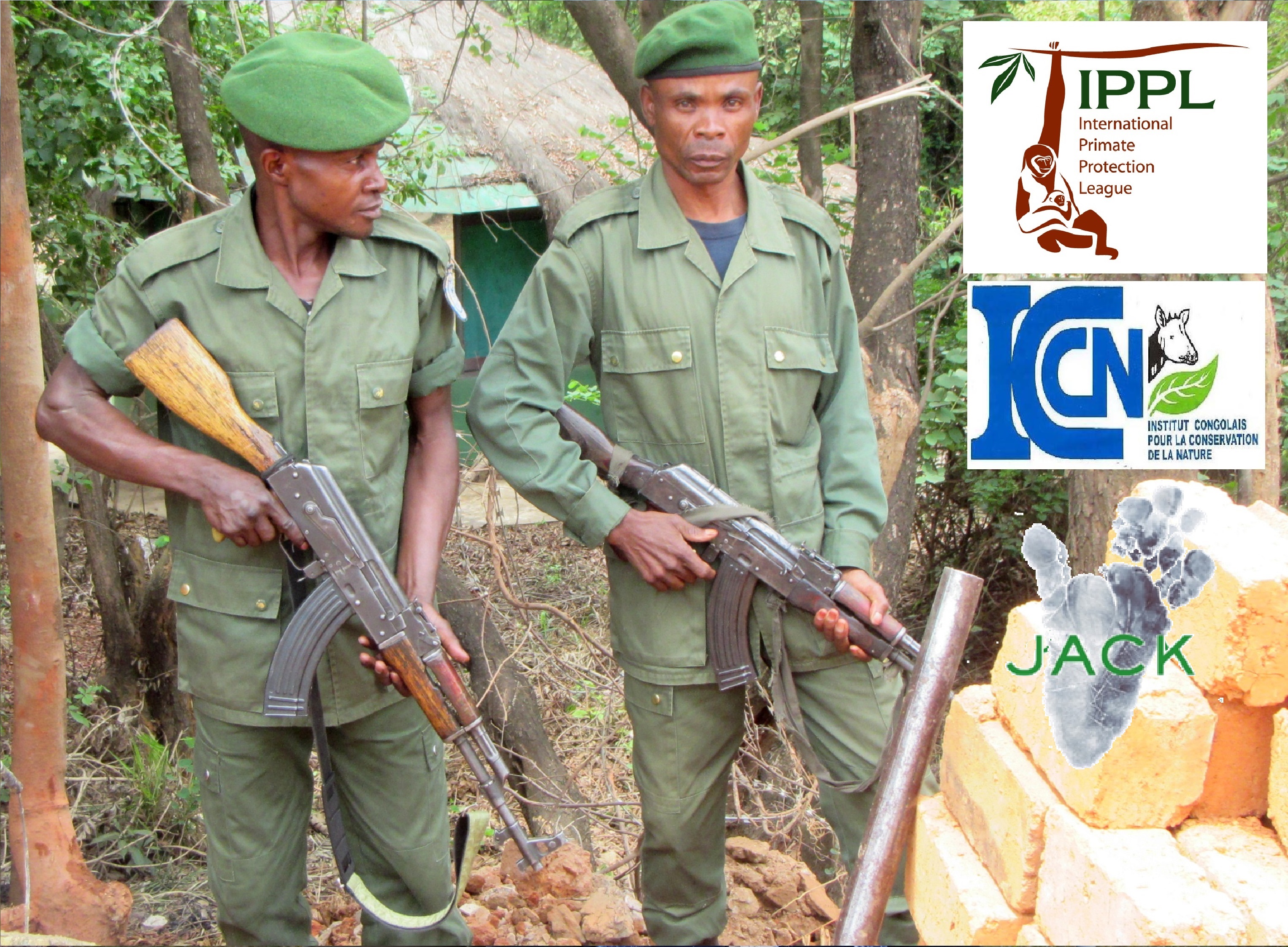 Many thanks to IPPL, its team,its donors and especially to Dr Shirley Mc Greal as without her Love and trust, J.A.C.K. wouldn't have been able to gve these orphaned chimpanzees the best!