en Français, ici !
****************
Strange title for a post, isn't it?
Last week, I asked my facebook friends to guess why the oldest galago we rescued now rather sleeps on the floor than in his little wooden house located high up in his enclosure…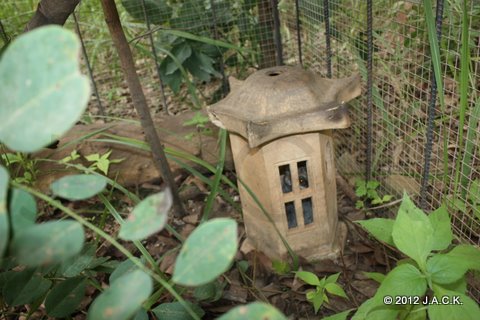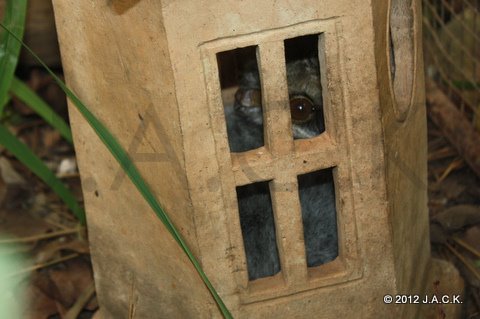 The reason why the bushbaby decided to move is because bees had decided his little house would become theirs and it seems they have now started building a hive.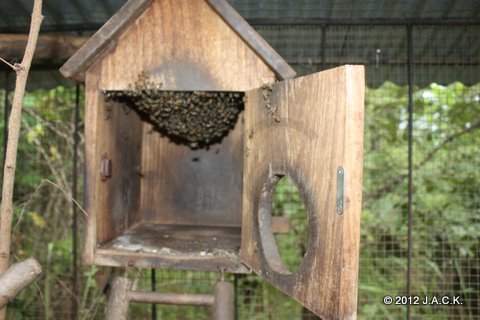 Since the pictures were taken last week, the galago is now adjusting to a new facility and we think we'll keep the bees, move them close to our green garden so that we can produce our own honey which is one of the chimps' treats!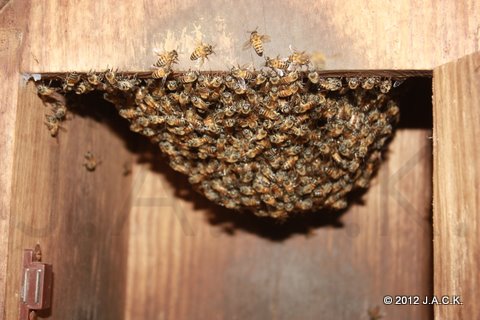 Thank you
Roxane