The "Zimbabwe Monkey Building Project" is a huge project which mainly includes the construction of different facilities to accomodate the 20 monkeys repatriated from Zimbabwe. Different partners and donors wished to be part of this biggest Conservation event of rescuing African wildlife and the the Gaia Zoo, located in the Netherlands, is part of the adventure too!
Thanks to its great support, our sanctuary managed to launch the project of a warm night room enclosure for the 7 rescued guenons! Here in Lubumbashi, during the dry season, temperatures can drop drastically compared to the day temperatures and, since these little primates originate from warmer places of the DR Congo, it was decided to build them a warm night house.
We are extremely grateful for the support of the Gaia Zoo since it is its first time to help us!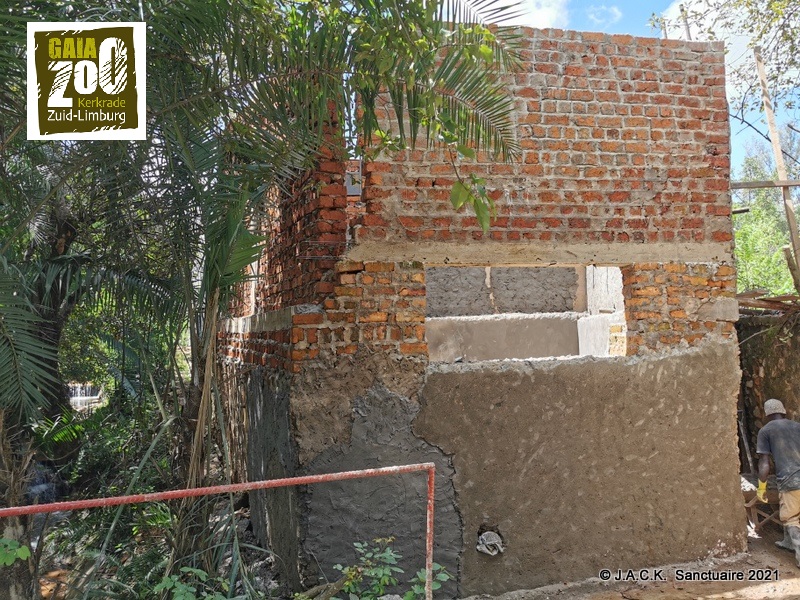 Today, the whole project isn't totally finished yet as more funds are needed to complete the welding of the inside night rooms as well as the fixing of the roof. It is alos scheduled to put a heating system in the concrete floor.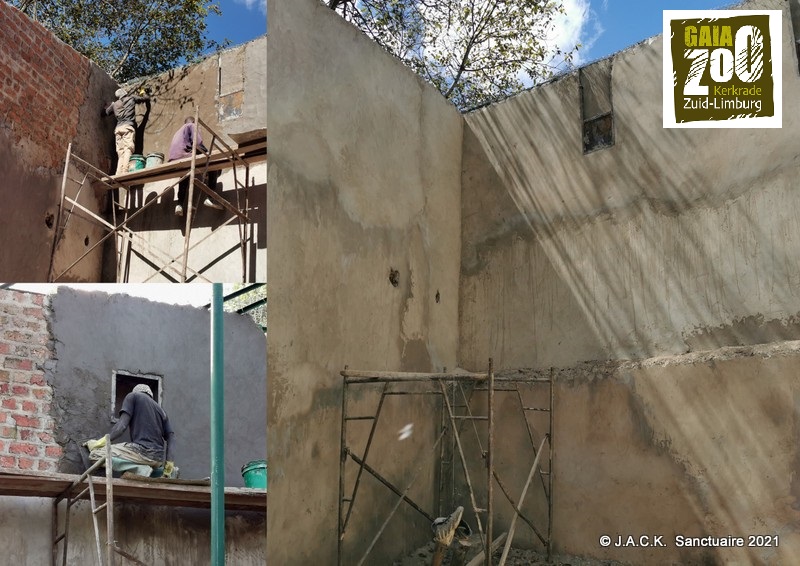 Again, in the name of all the repatriated guenons from Zimbabwe, J.A.C.K. wishes to thank the Gaia Zoo, its team and great donors for their incredible support!
THANK YOU ALL FOR THEM!