We are very happy the J.A.C.K. sanctuary can again count on the wonderful support of the Zoo of La Palmyre.
It has now been 11 years that this sponsor helps the Congolese sanctuary. And thanks to its grant, J.A.C.K. has been able to develop the complex so as to improve the captive conditions of the rescued chimpanzees.
This year, the grant of the French Zoo will finally end a project that started 3 years ago. Since the residents are getting bigger and stronger, their facilities must be adapted to their strength and growth. Therefore, the 3 open air playgrounds have had their security improved by means of huge metallic « shields » placed on top of the electrical fences.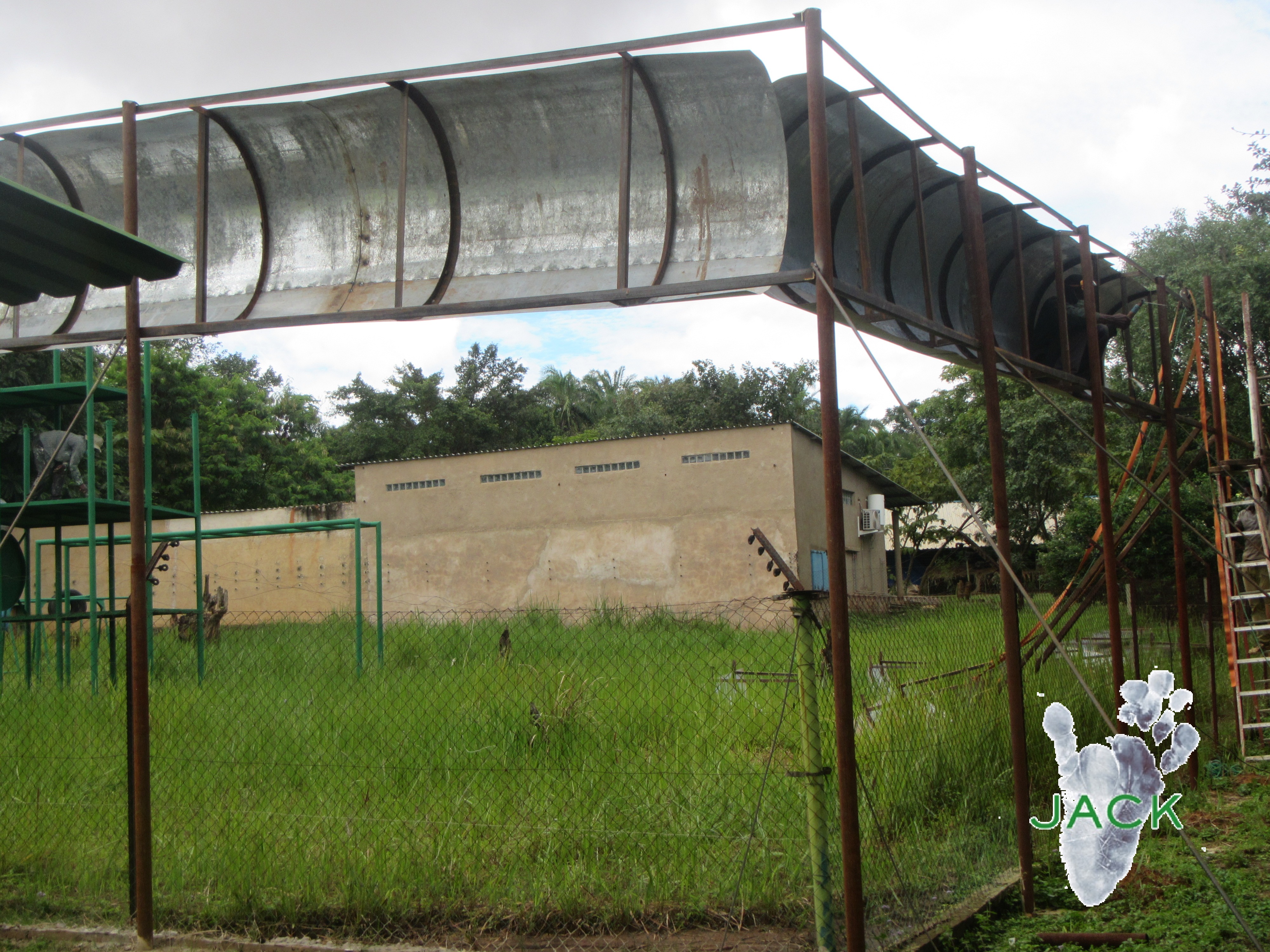 The welder launched the final stage of this huge security project earlier this year but had to stop all the works due to the pandemic. The sanctuary was indeed put on lockdown on the 2nd of April and no one was allowed to enter the complex except the Founders of J.A.C.K. The last security »shields » were built just before lockdown and remained in the middle of the forest…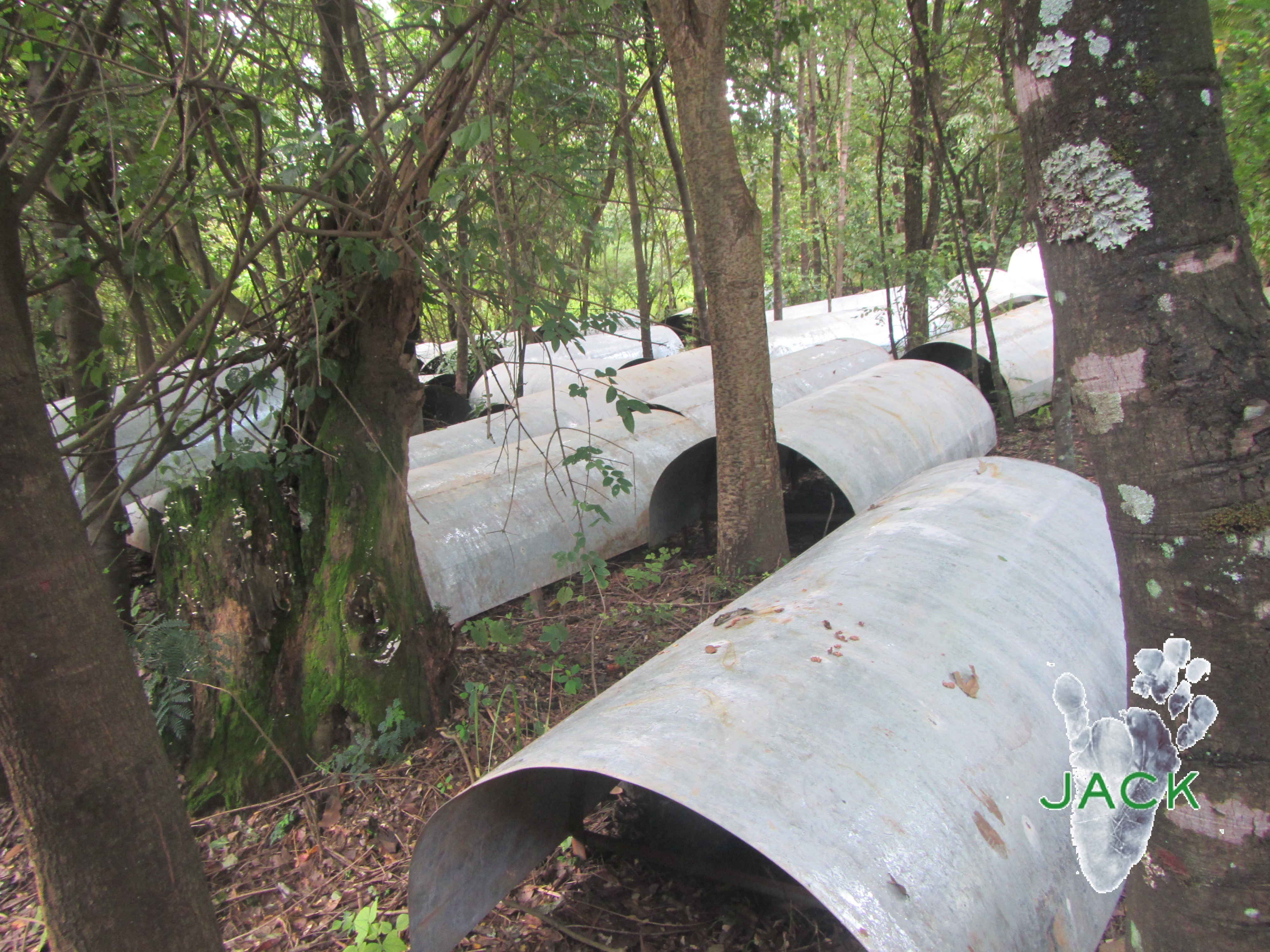 Today, even if the Corona virus is still around the sanctuary, the lockdown has been lifted and our team of artisans could start working again by following a strict sanitary protocol that has been implemented by the Founders. The sanctuary is still closed to visitors. Only the staff and the artisans are allowed to enter. All of them have to stick to the sanitary measures imposed by the sanctuary. The welder will soon finish the works…