Remember, Bapu is the young female chimpanzee that broke her tibia last September. She underwent surgery twice and had to be isolated in a small cage to prevent her from standing on her leg.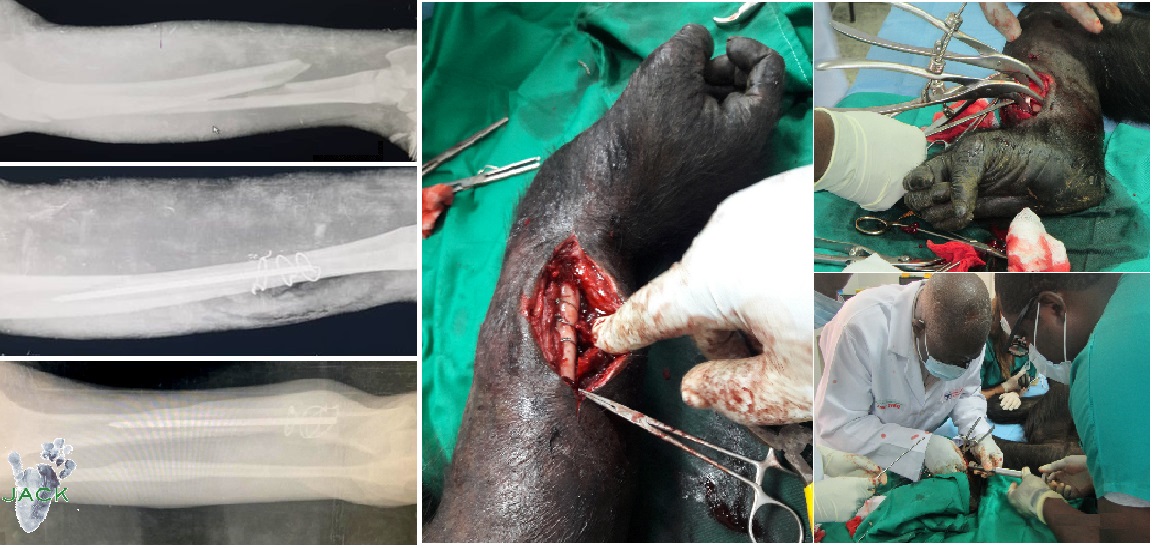 Bapu did well: her bone healed up well and the chimp was very very patient!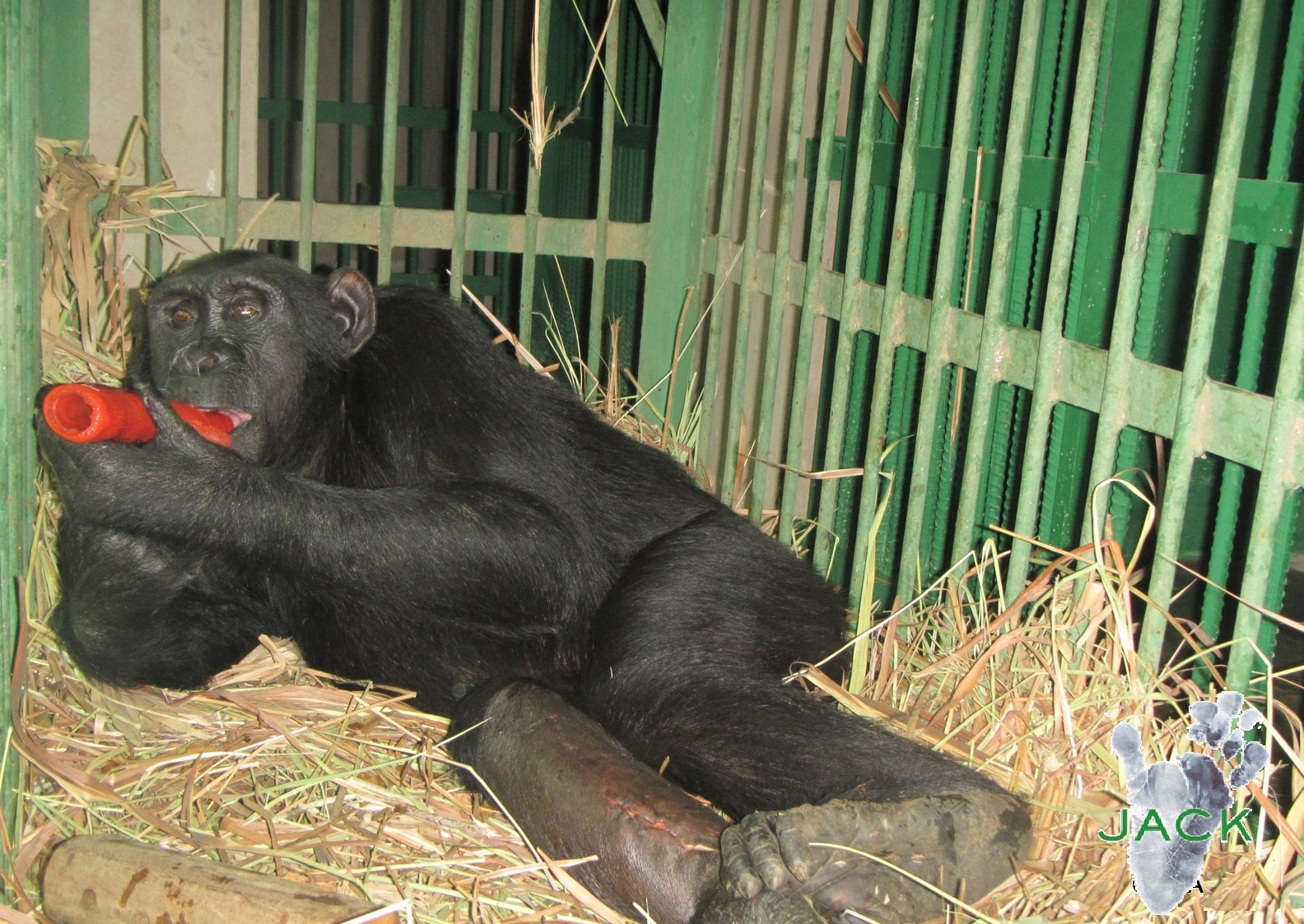 Then, when the doctors decided she could go back into her group, Bapu had to be introdced again to her friends. All of them were so happy to see her. If you look at the footage below, it is the first time Bapu goes outside in nearly 7 months and her friends vocalise a lot when she coes to greet them in front of the other night rooms!
Bapu's case has been a tricky case: it was the first time J.A.C.K. had to deal with a fractured bone! Therefore, the sanctuary and its team has been extremely grateful to BOOZAA for its valuable support!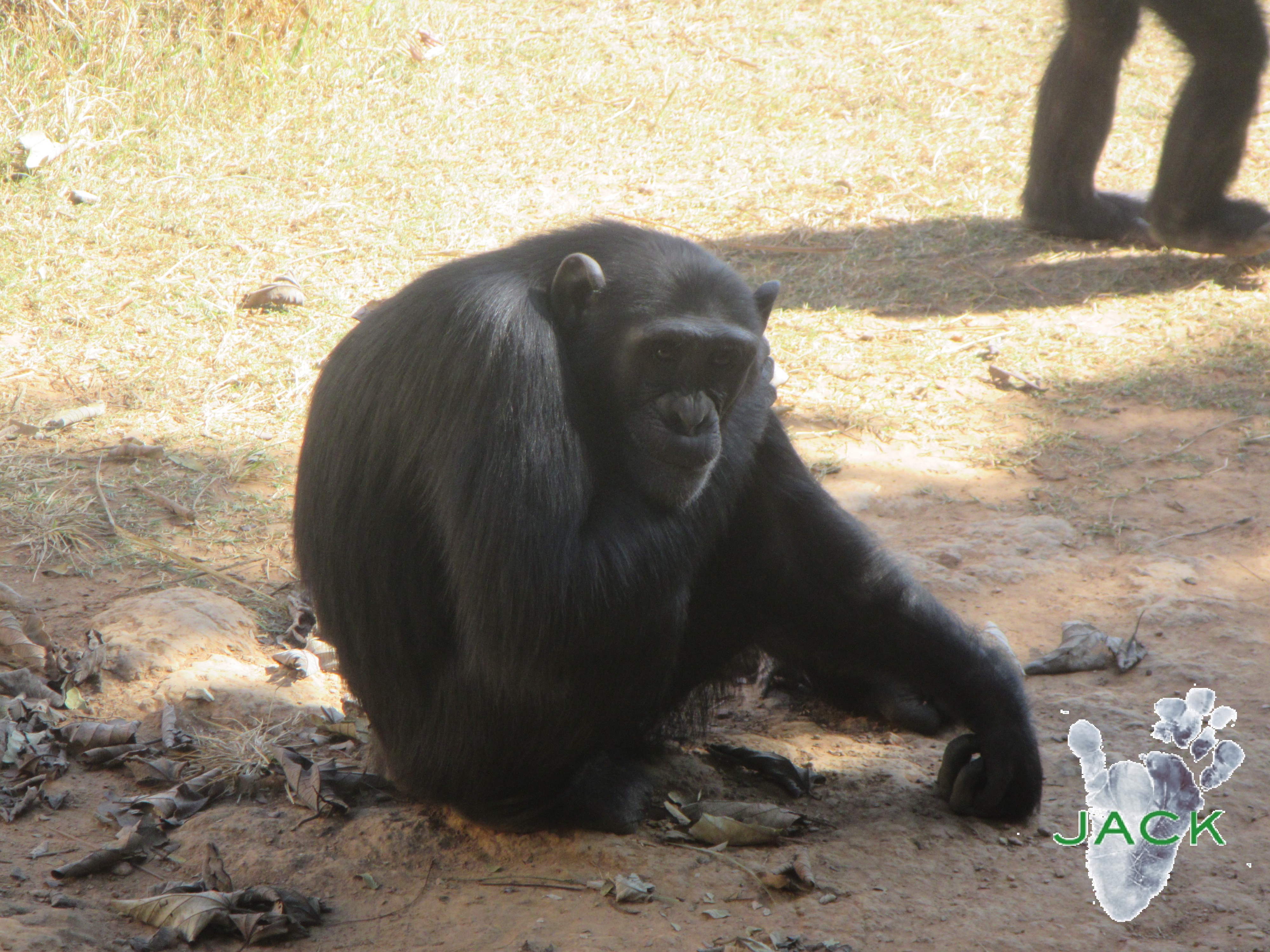 Yes, last year, the BOOZAA team organised a musical event in Brussels and donated the benefits of it to the Congolese sanctuary. Such great help that totally covered the two surgeries Bapu went through, as well as the different X-rays that had to be done in addition to the blood tests  made to follow Bapu closely during the last 6 months . Without BOOZAA and its precious team, J.A.C.K. wouldn't have been able to provide young Bapu with the veterinary assistance she needed urgently!!!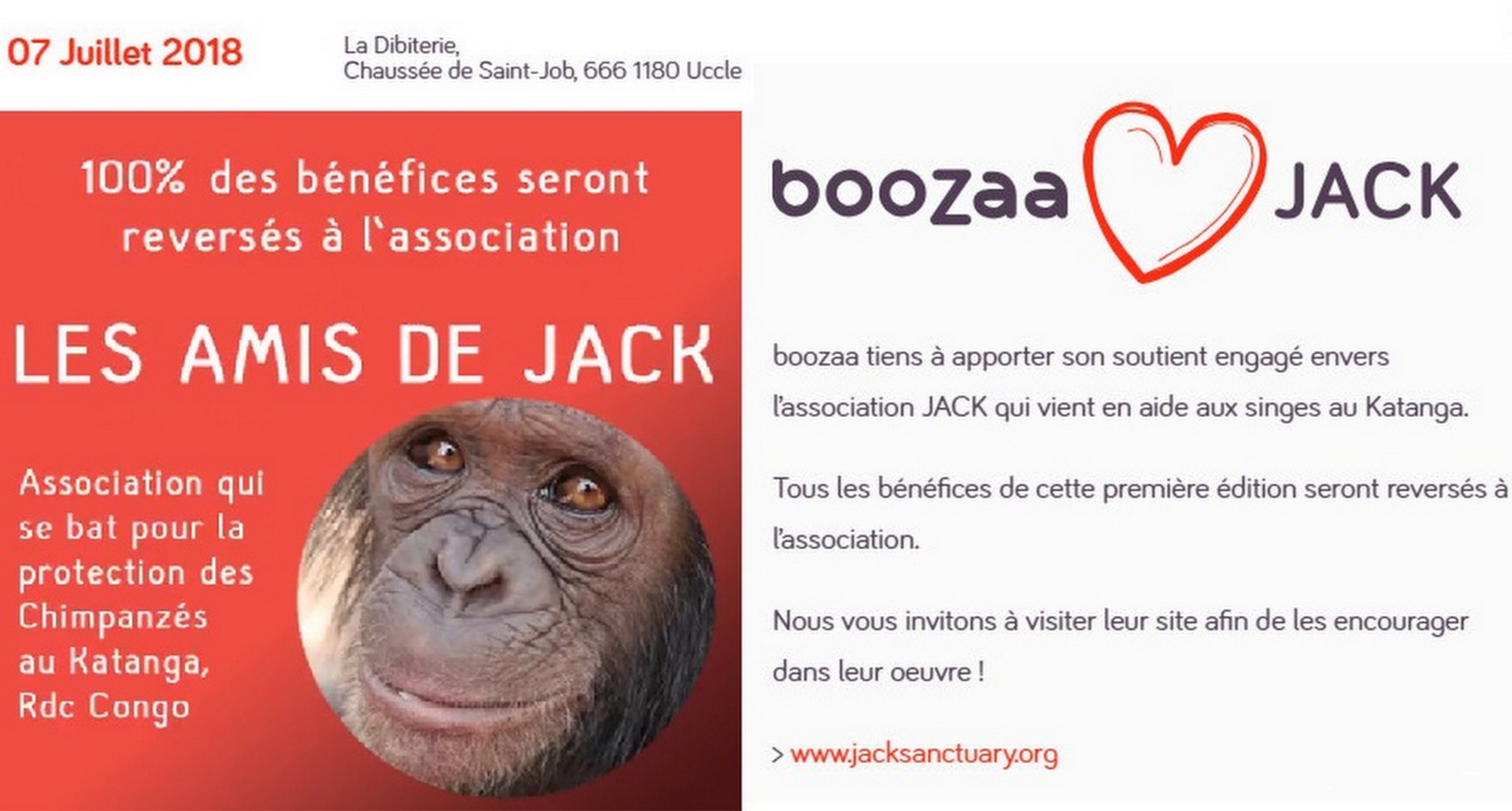 Many thanks again to Patricia D, to Gaëtane and all the members of BOOZAA for their wonderful support!