Hi, here am I again… and, as promised yesterday, I'll update on Tongo.
Remember, Tongo arrived in Lubumbashi last August with Faustin. Tongo was the baby chimp seized in the Virungas by ICCN.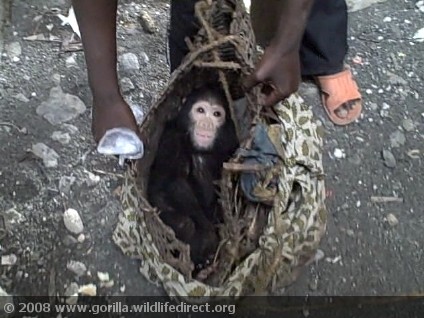 This time, Faustin is at J.A.C.K. but with Mapima.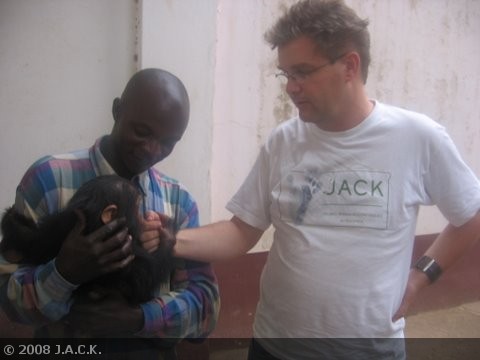 Faustin, Mapima and Chester Zoo vet Steve Unwinn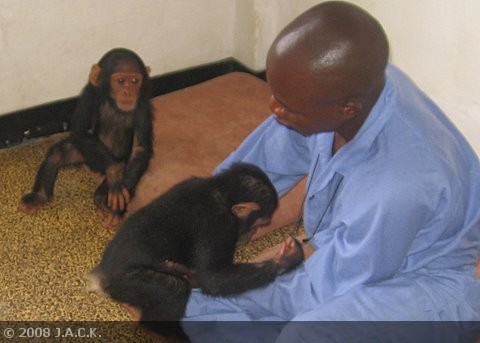 Faustin playing with Kimo and Mapima
Of course, Faustin couldn't come at the Refuge without seeing his first chimp baby and both were very excited to meet after such a long time.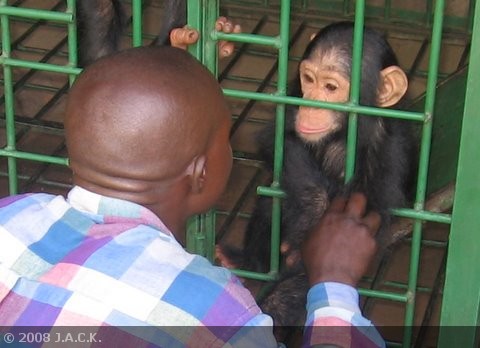 They looked like old friends.
Tongo is doing great now and so does Jane.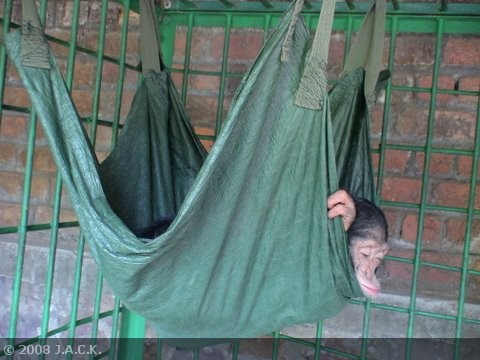 All the vet analyses carried out by PASA were good and Tongo AND Jane will be soon introduced to the main group. This will be a particular event as Tongo will be the smallest baby we will ever introduce to the others. I believe Shasa will take care of him immediately.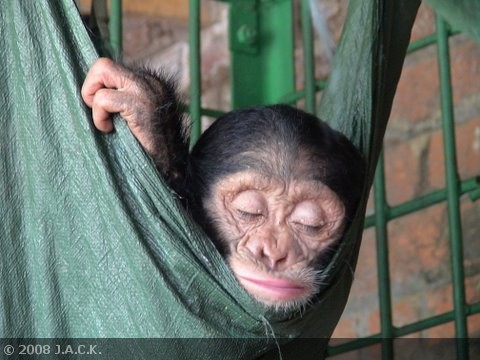 This morning, Faustin left Lubumbashi leaving Tongo and Mapima. I'm sure, he'll come back again. The war in the East has a horrible impact on wildlife and ape infants are being traded as trophies… a real desastre!!!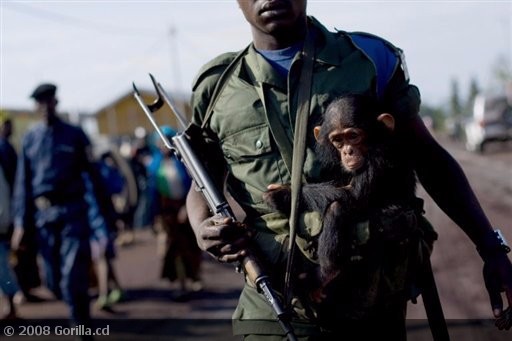 I'll keep you posted,
Roxane