To repatriate  20 primates from abroad requires time, patience, finances and a lot of logistics. But to accommodate them at best needs space, money and adequate developments to host the different groups.
A few months ago, when working on the repatriation of the Congolese monkeys which where seized in Zimbabwe, J.A.C.K. was lucky enough to obtain the incredible support of different donors to build huge facilities in order to provide them with decent homes. The INTERNATIONAL PRIMATE PROTECTION LEAGUE was among the first partners to quickly respond to J.A.C.K.'s appeal.
Thanks to Dr Shirley Mc Greal, her team and her great donors, our sanctuary indeed managed to launch the needed developments for the rescued primates.
This is how J.A.C.K. is still currently building a big outside enclosure for the 7 guenons (Cercopithecus mitis, Cercopithecus lhoesti and Cercopithecus nictitans): the facility is a bushy area covered with a meshed metallic frame. The foundations are 1 meter deep and there are metallic poles anchored at different regular places to support the meshed roof. The works progress very well despite the heavy rains and the enclosure is nearly ready! This very huge project is also support by the BRIGITTE BARDOT FOUNDATION. We will share picturs nce the guenons will be released for the first time on ther new playground!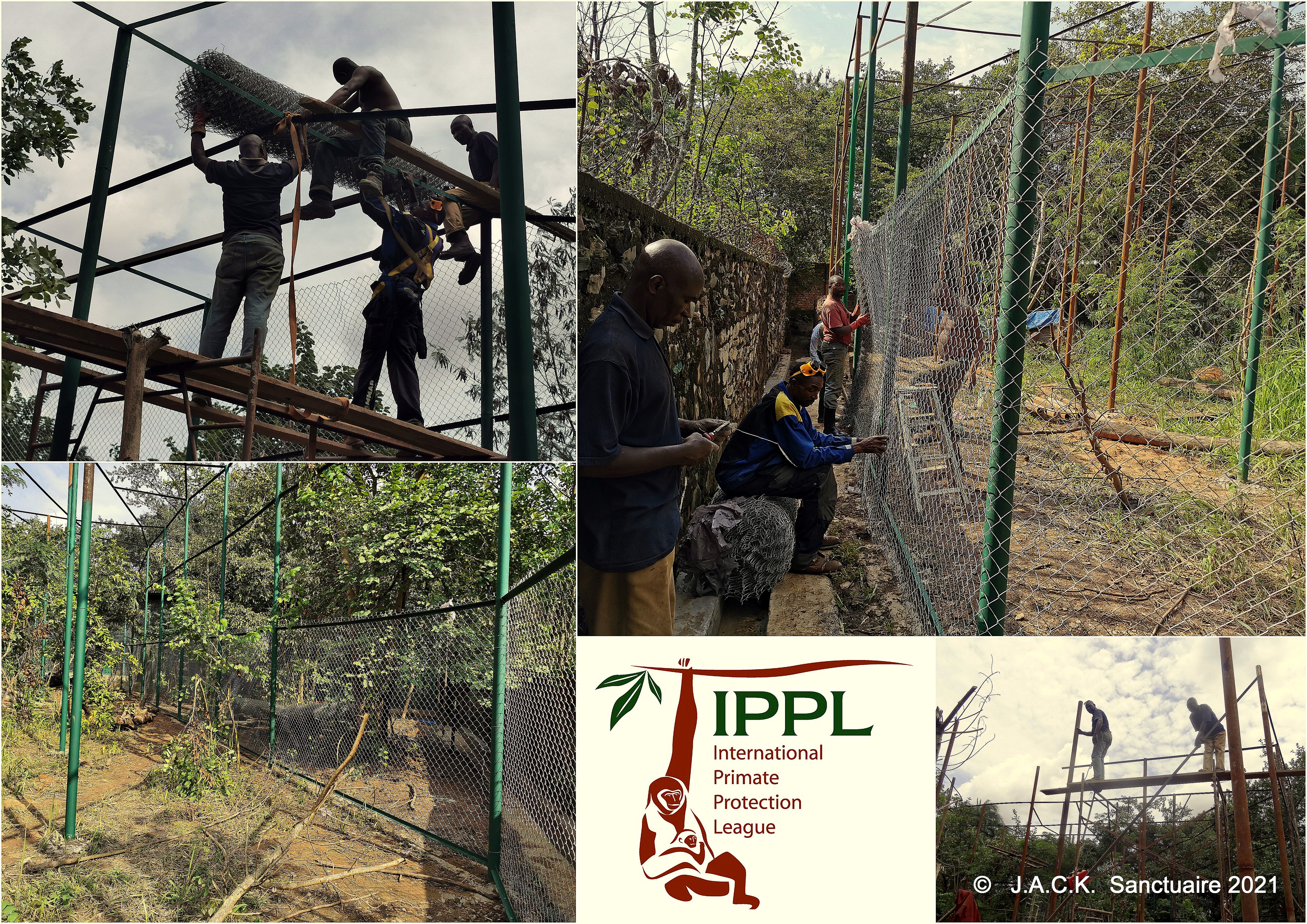 Many thanks again to Dr Shirley and to IPPL for this valuable support. We at J.A.C.K. have no words to express how grateful we are. IPPL has been supporting our sanctuary since 2008 and its trust and Love help us achieve amazing projects for our big and small primates.
Thank YOU all for THEM!