Happy Holidays All!
Here is the so expected post on Christmas at J.A.C.K.  ! We have had limided access to Internet since December 18th and updating our blog has been a real nightmare since then! Sorry about this 🙁 !
Know that we are all safe and well. No more unrest for about a week but it's very hard to go back to a 'normal' life again as it is as if unrest might arise again any time!
However, since it was Christmas time, and because we all had been through tough and scary times on the 19th and the 20th of December, Franck and I decided to bring the Festive Spirit of Christmas at J.A.C.K. by offering both team and chimp orphans precious  gifts!
Remember, 2 weeks ago, we published our Christmas Wish List. In 2 days, the needed amount was reached and other Friends sent additional funds to offer more presents for our team and their children!
Well, actually, there are no words to express the Joy and the Happiness our team had when discovering the presents! Even the chimps were delighted to see the oranges – a treat we usually can't afford and which is among the chimps' favourite food!
Thanks to the wonderful kindness of some donors, J.A.C.K. managed to buy:
 5 boxes of oranges (to feed 1 orange/day/chimp for about a week);
7 new pairs of strong rubber boots for each member of our team;
1 Christmas meal for each member of our team: 25kg of mealie meal, 1 liter of sunflower cooking oil and  5kg of fresh fish
Let's see how the team reacted when receiving the ingredients to prepare their Christmas dinner. Maman Angeline couldn't stop dancing, singing. Justin, Bondo, Jeremie were shouting, dancing too…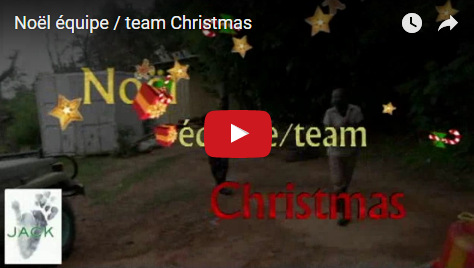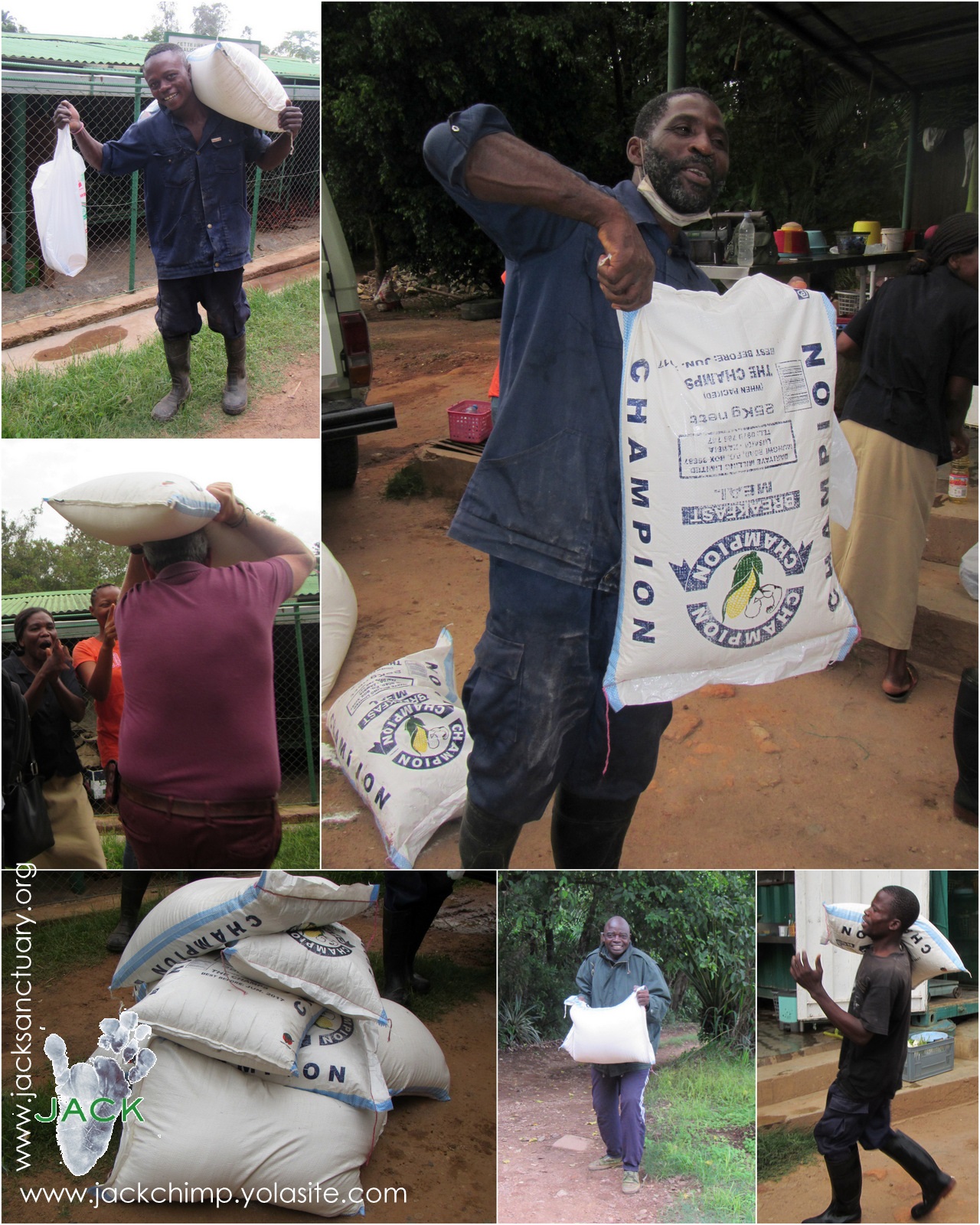 And what about the chimps? How did they react when discovering the beautiful oranges? It was early in the morning. The chimps were still indoors to be sure each and very orphan had his/her treat! Some orphans were over excited and very impatient!!! It was as if they couldn't wait for the keepers to give them the oranges…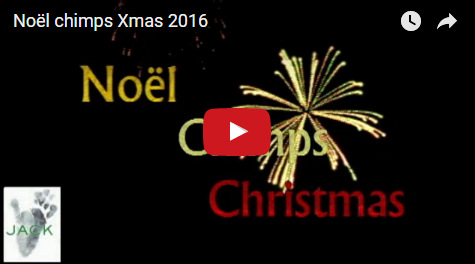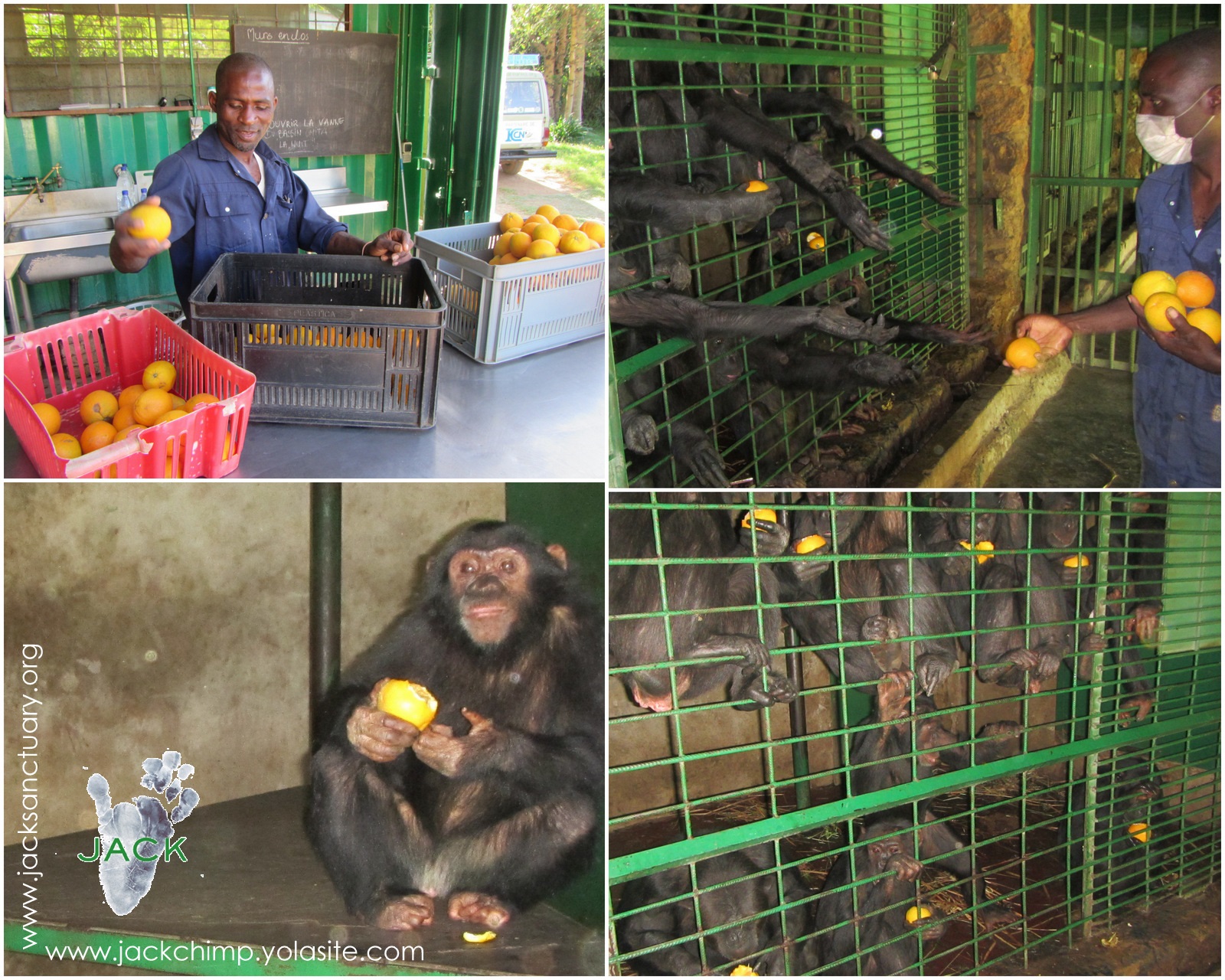 The boots were offered later on that Festive Day and provoked plenty of enthusiasm and laughter. No member of the team could sit/stand still for the picture…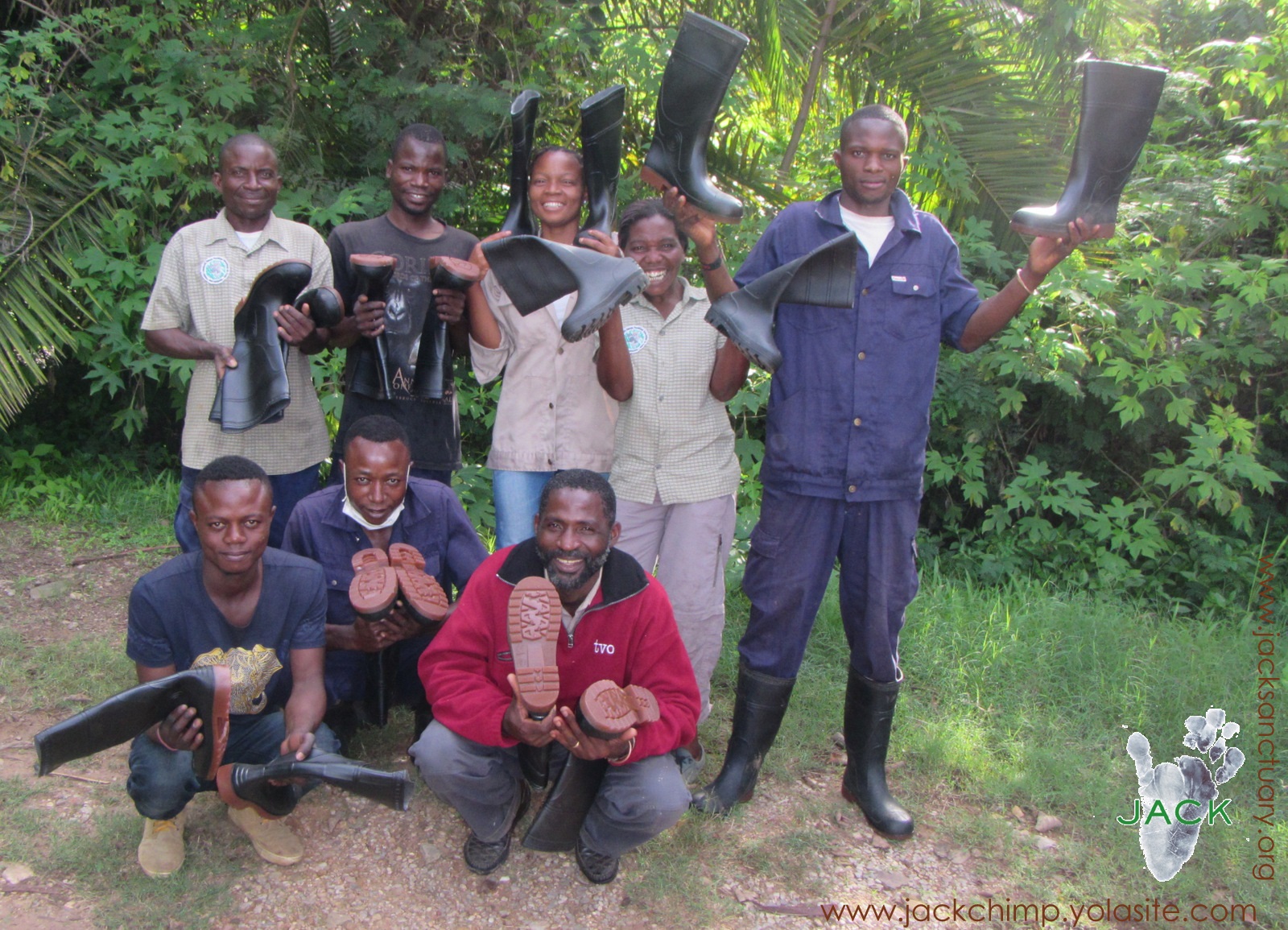 These really were Special Times! And we owe these wonderful moments to great people: Friends of J.A.C.K. who understood we were in  a stressful situation because of unrest, Friends who wanted J.A.C.K. to cheer up and have a real Christmas!
Marie-Odile L, Emilie & Philippe G, Tania F, Gaie & Bruce F, Valérie L, Oliver T, Amy M, Marc H, Dominique K, Louise Q, Alain S, Aurora D and Patti C : THANK YOU ALL for this warm and cheerful CHRISTMAS MAGIC ! Christmas at J.A.C.K. wouldn't have taken place if you hadn't supported us! Know that Franck and I feel extremely grateful for your Love, help & Christmas Magic! 
Thank YOU for this beautiful Christmas!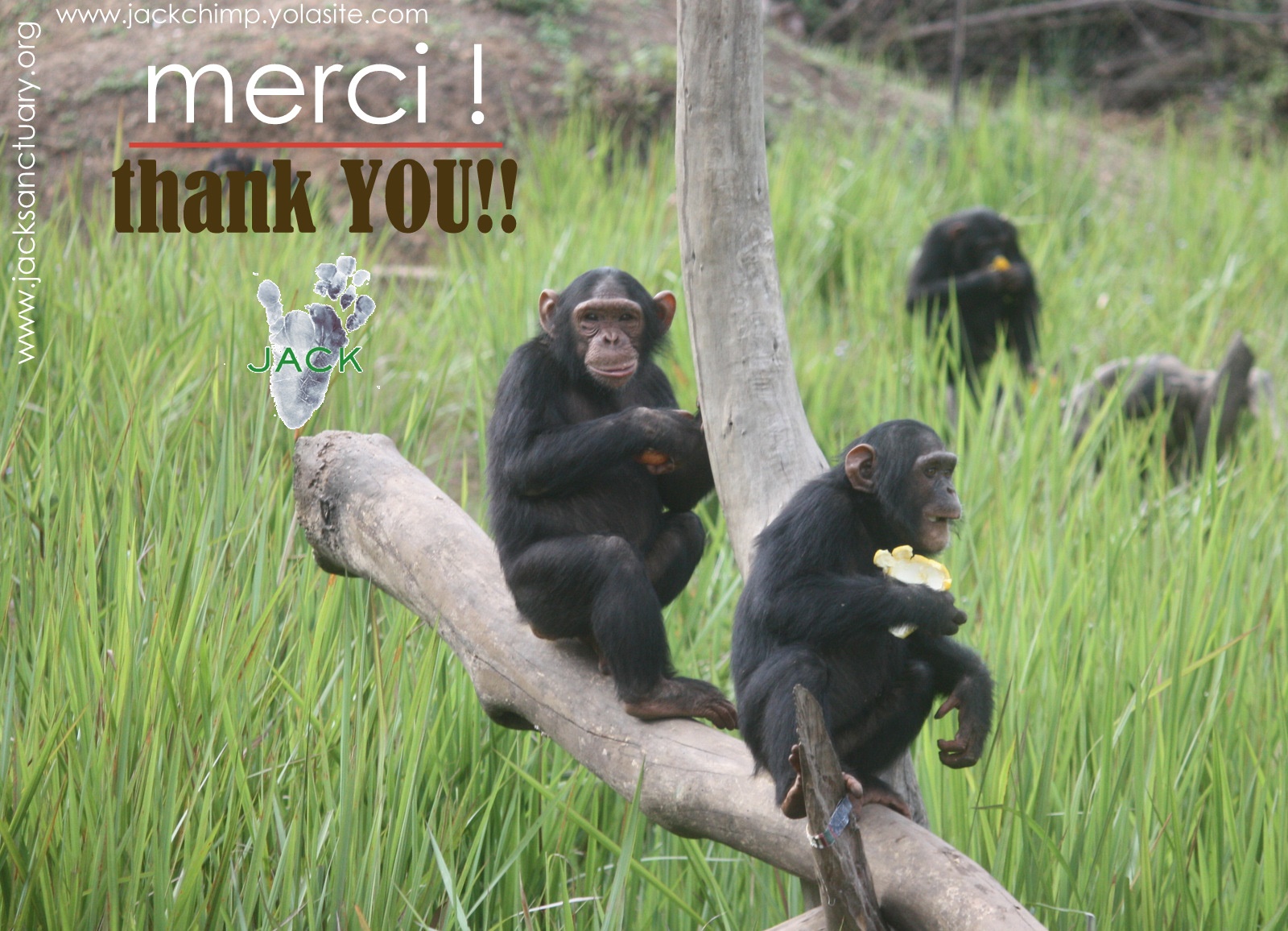 Roxane