Hello everyone,
Just after the departure of PASA, my husband Franck was intervieuwed by Radio Okapi which is the Monuc Radio in the DRC.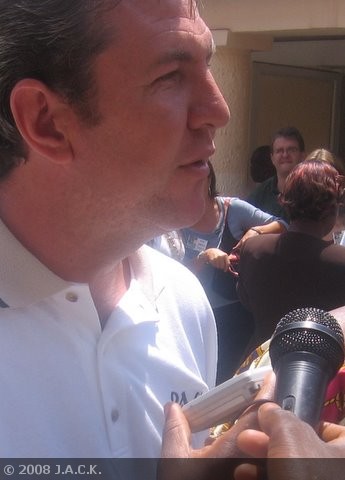 I know, comments and speech are in French, but it will be full of interest for the ones who unsterstand this language as it explains how JACK started nearly three years ago and the different results JACK now has obtained in the Katanga Province.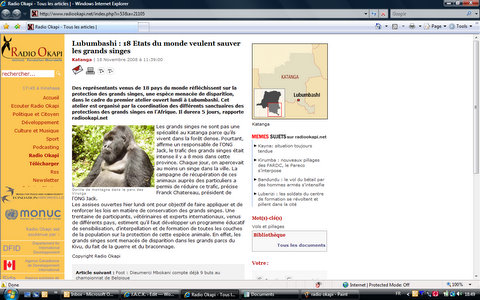 When JACK began in 2006, an average of 3 ape infants passed through Lubumbashi to fulfil the local and international pet demands.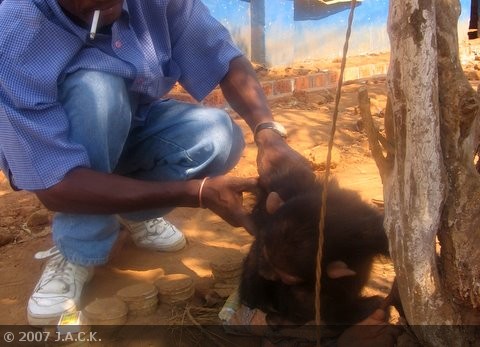 This baby was sold for 600 USD on a Lubumbashi market…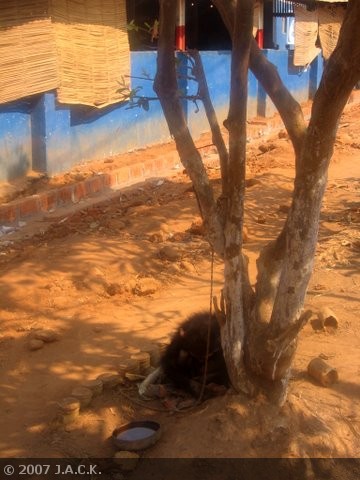 Today, through law enforcement and education , J.A.C.K. has managed to reduce that trade. No new chimp has been seen in Lubumbashi since October 2007!!!  Medias such as TV, radio and newspapers are very helpful and enable JACK to achieve its most important goal which is to protect endangered species….
Listen to Franck go to the following link    http://www.radiookapi.net/index.php?i=9  . Then, on that page top left in the orarnge part of the page, write "grands singes" and a new page will apprear…and click  below on  28/11/08:Okapi Action: Lubumbashi protection des grands singes
Sorry, I wished to put this shortly on a link, but I didn't managed….
Roxane