Dear All,
Remember, end of last year, I told you the story of young female KINA undergoing severe eye issues.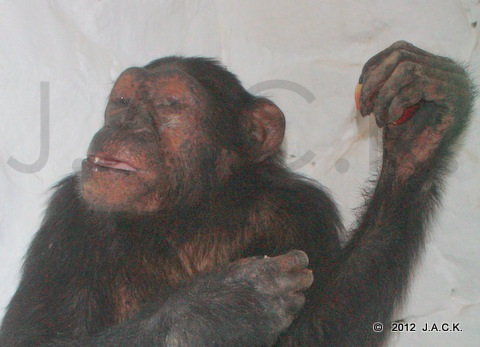 Today, again, her left eye is showing some irritation, and the iris as well as the pupil are getting white. Our vet being abroad, we try to give Kina the best treatments and are keeping her indoors, isolated from her friends but also from the dusty and windy climate we have during this dry period of the year…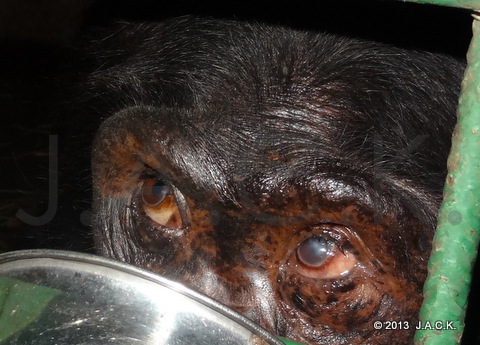 We'll come back to you soon with (I hope!) better news,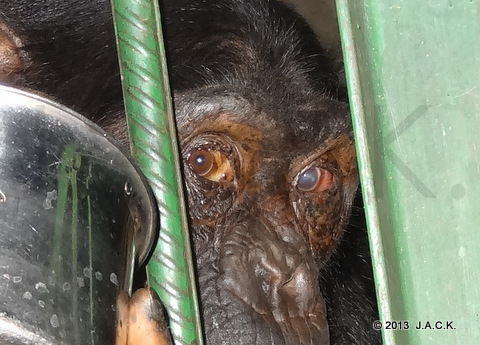 Thank you,
Roxane/ J.A.C.K.