Great news indeed for today as 10 primates out of the 23 that have been confiscated in Lodja (Sankuru-DRC) have been recently transferred to our rehabilitation centre of Lubumbashi.
Héritier, the person in charge of the primates, built several wooden cages which he put on different motobikes. A bit more than 680kms of dirt road were separating him from Mbuji-Mayi, the city where the plane of our sponsor was going to collect them.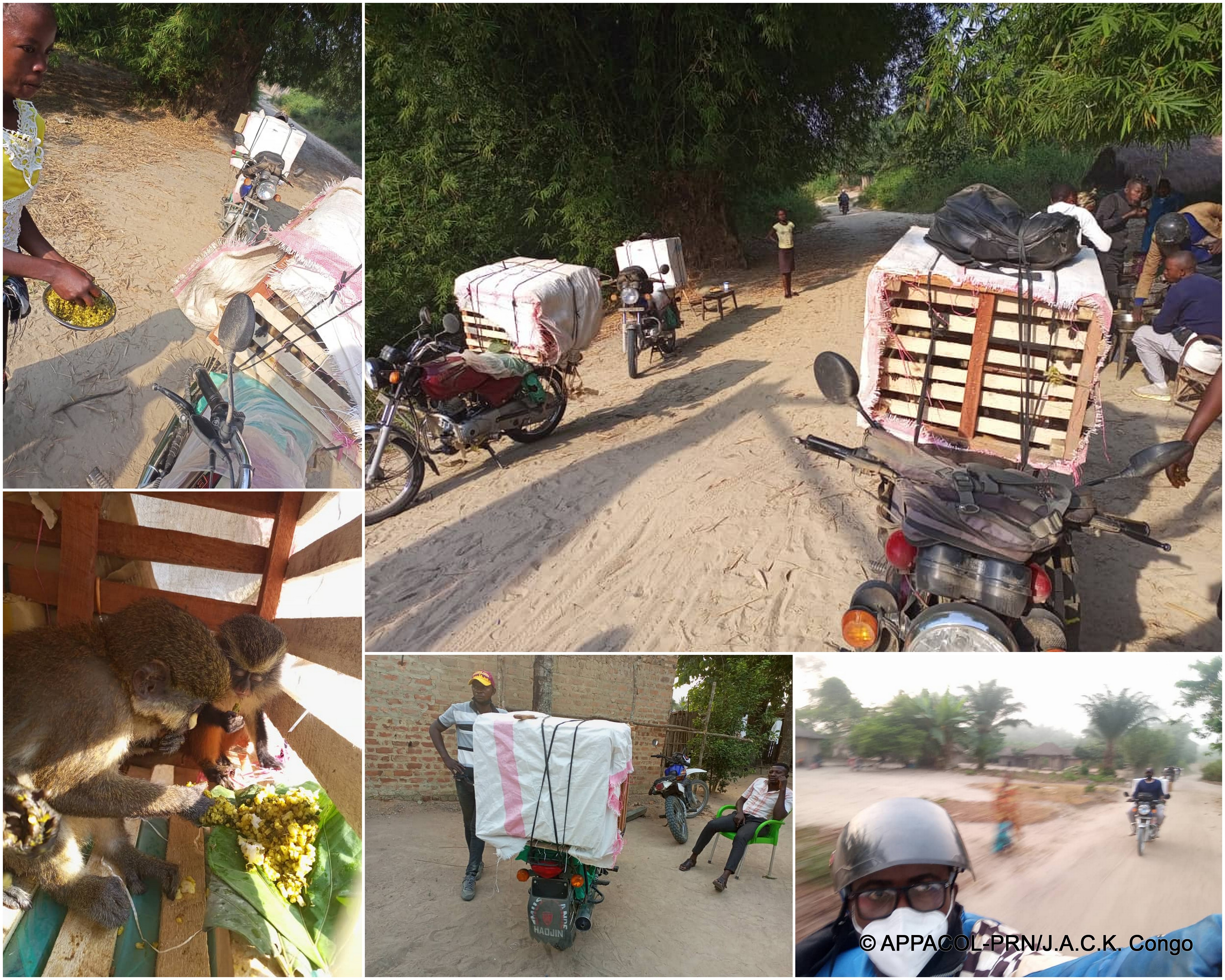 The journey on the dirt road was long and full of obstacles among which trees that had fallen onto the road. The team had to drive around them or pass underneath them.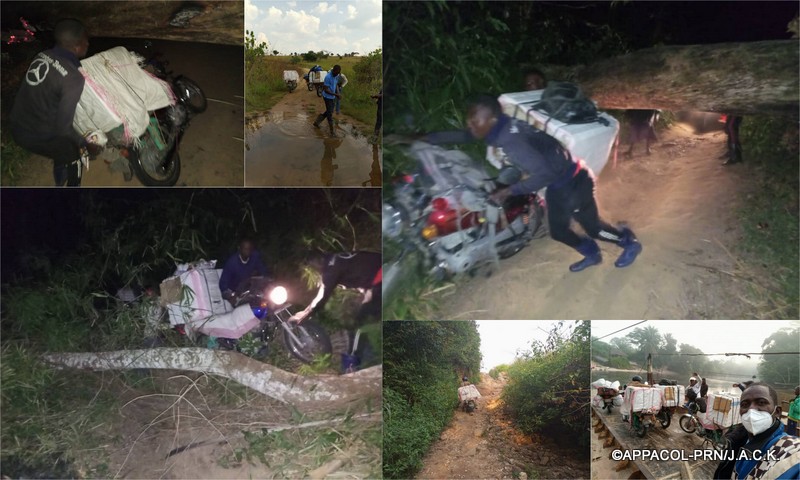 Also, one of our riders had an accident: he was hit by another motorbike whose driver broke a finger during the collision. Héritier immediately accompanied the hurt biker to the nearest hospital and paid for all the needed care and medication.
After 3 long days, the team finally reached Mbuji-Mayi. The next day, once all the paperwork was done, the crates were loaded onto the cargo plane and the monkeys were safely flown to Lubumbashi.
We were all very excited to bring these 10 orphans back to our primate centre.
The babies were checked one by one and released into heated facilities. It is Winter here. These animals come from warm and humid areas of the DRC and we  were afraid they would have a thermal shock upon arrival.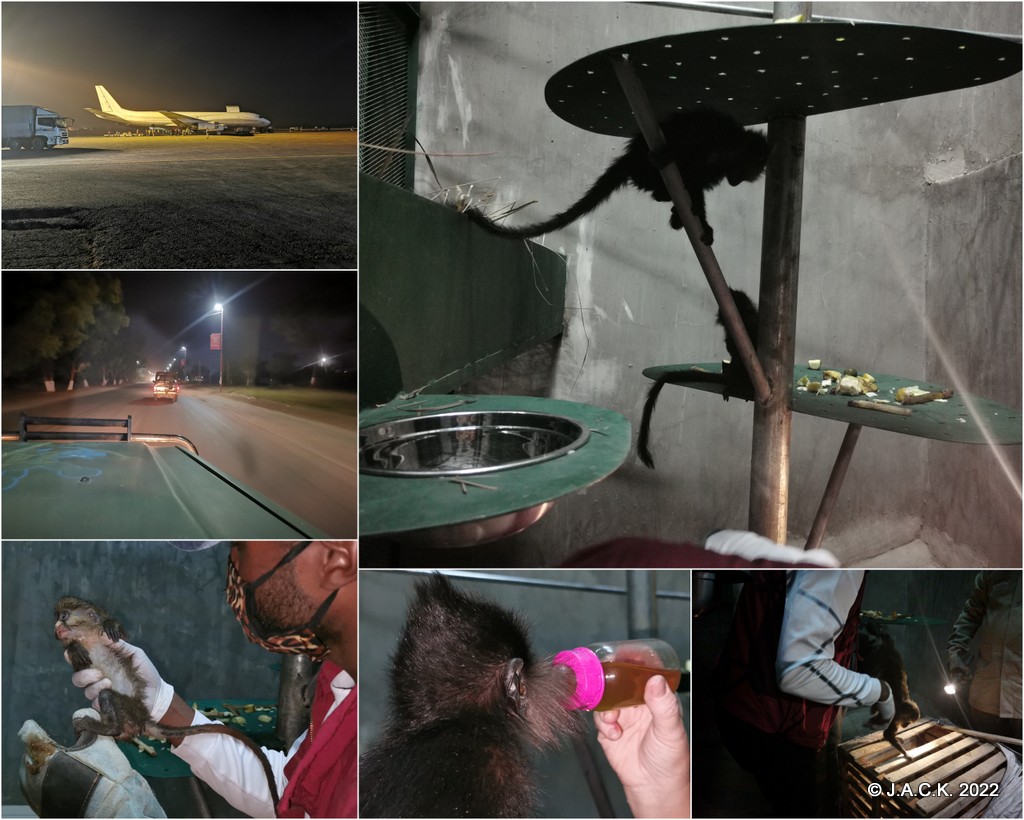 J.A.C.K. today hosts 91 residents: 39 chimpanzees and 52 small primates. Among the 10 newcomers, there are 6 different sub-species:  4 red-tailed monkeys, 2 black crested mangabeys , 1 Allen's swamp monkey, 1 cercopithecus De Brazza, 1 lesula et 1 cercopithecus Wolfi.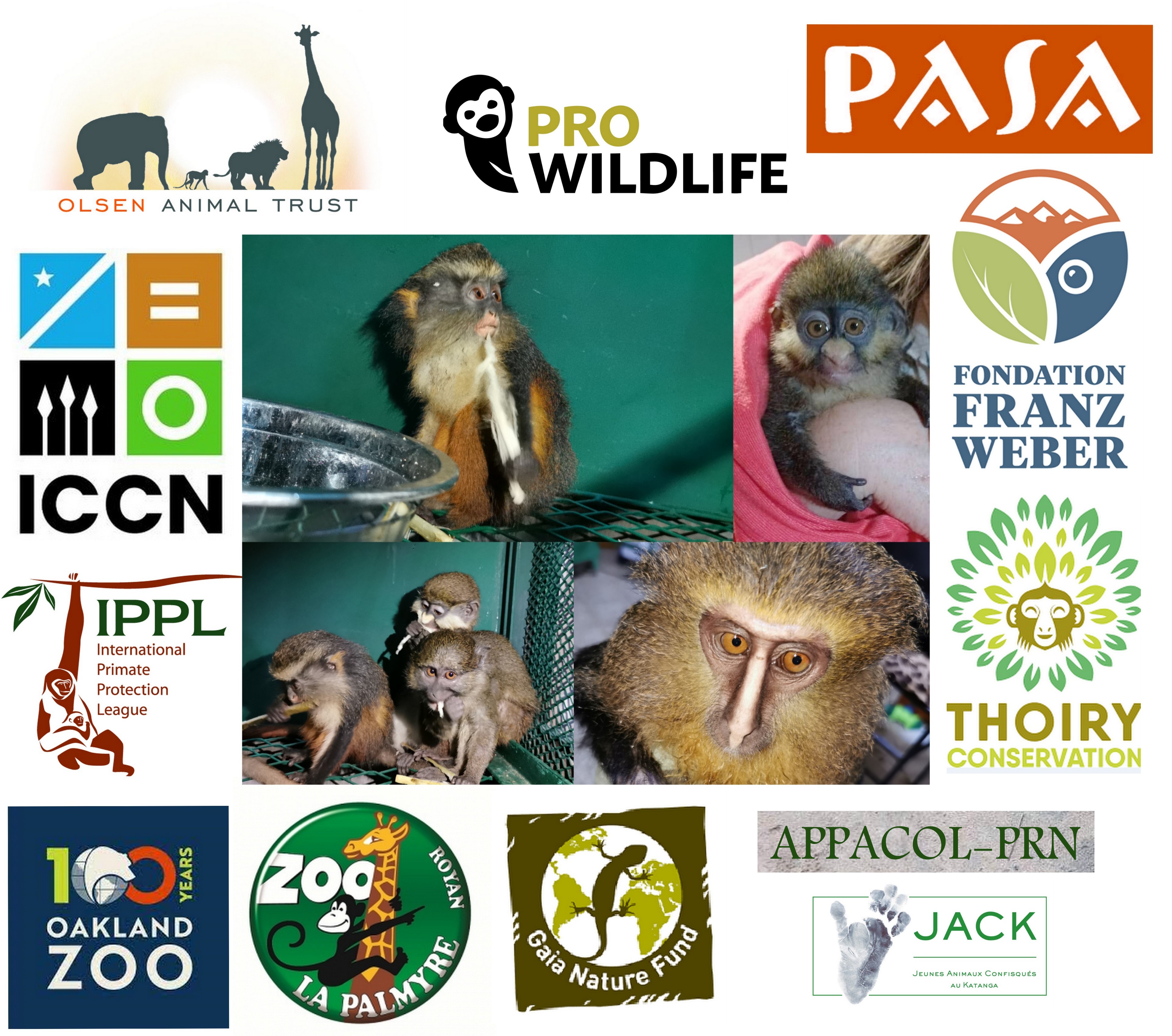 For this firt part of the LODJA RESCUE, we would like to thank Héritier and his team for all the great work they have done for all these primates as well as  our DRC wildlife authority and partner, the ICCN , its DG , Mr MUSHIETE Olivier, and its team  for having delivered the needed permits to transfer the monkeys.
Also, this  first transfer wouldn't have been able without the very kind generosity of great donors:
Thank you all for your amazing support as well as for your trust! We wouldn't be able to achieve this huge rescue without your generosity!