I am so sorry to come back so late with the story of tis rescue. Some of you know how hard we are currently working on another rescue ; the biggest rescue ever mde of primates in Africa!
So, here is the story of the October rescue.
A month ago, a very important wildlife traficking investigation was led on a meeting point of traders at the borders of Congo and Zambia. After several days, it was discovered  animals among (which endangered species) have been transitinf through this particular place before heading for South Africa and probably to countries like China..
This is how Mr Elie, our colleague who is also a police inspector from the criminal investigation of the Ministry of the Environment, drove back to the border with a team and a car of J.A.C.K. to confiscate a female chimpanzee and two bush babies (galagos)
The baby chimpanzee was kept in a meshed and concrete cage. When she saw our team arriving with the food we had prepared, she immediately found our people very interesting and got on well with all of them!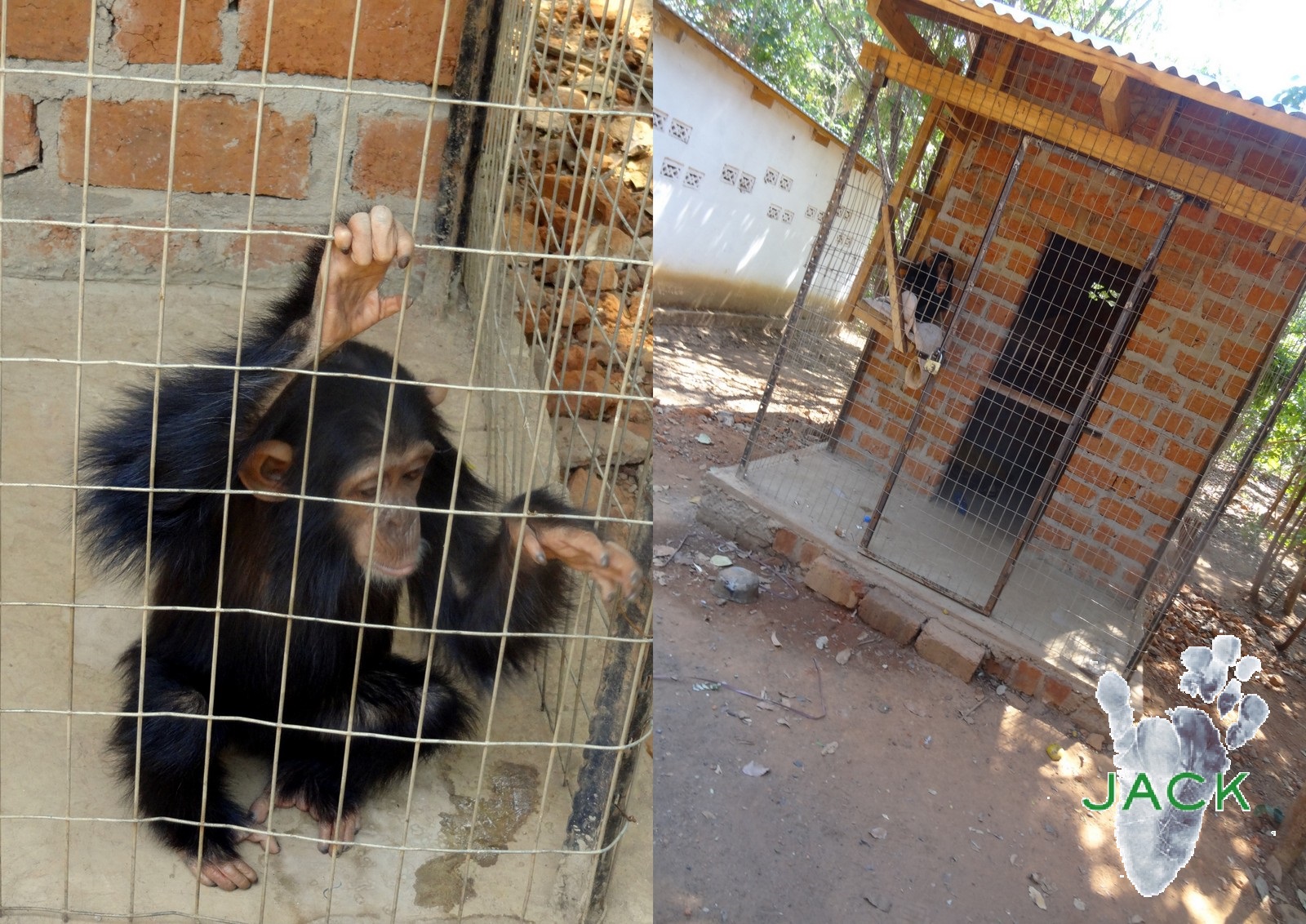 Frightened and traumatised, the busbabies (nocturnal prosimians) were in full sunlight and our team covered their cage with a tarpaulin while feeding them.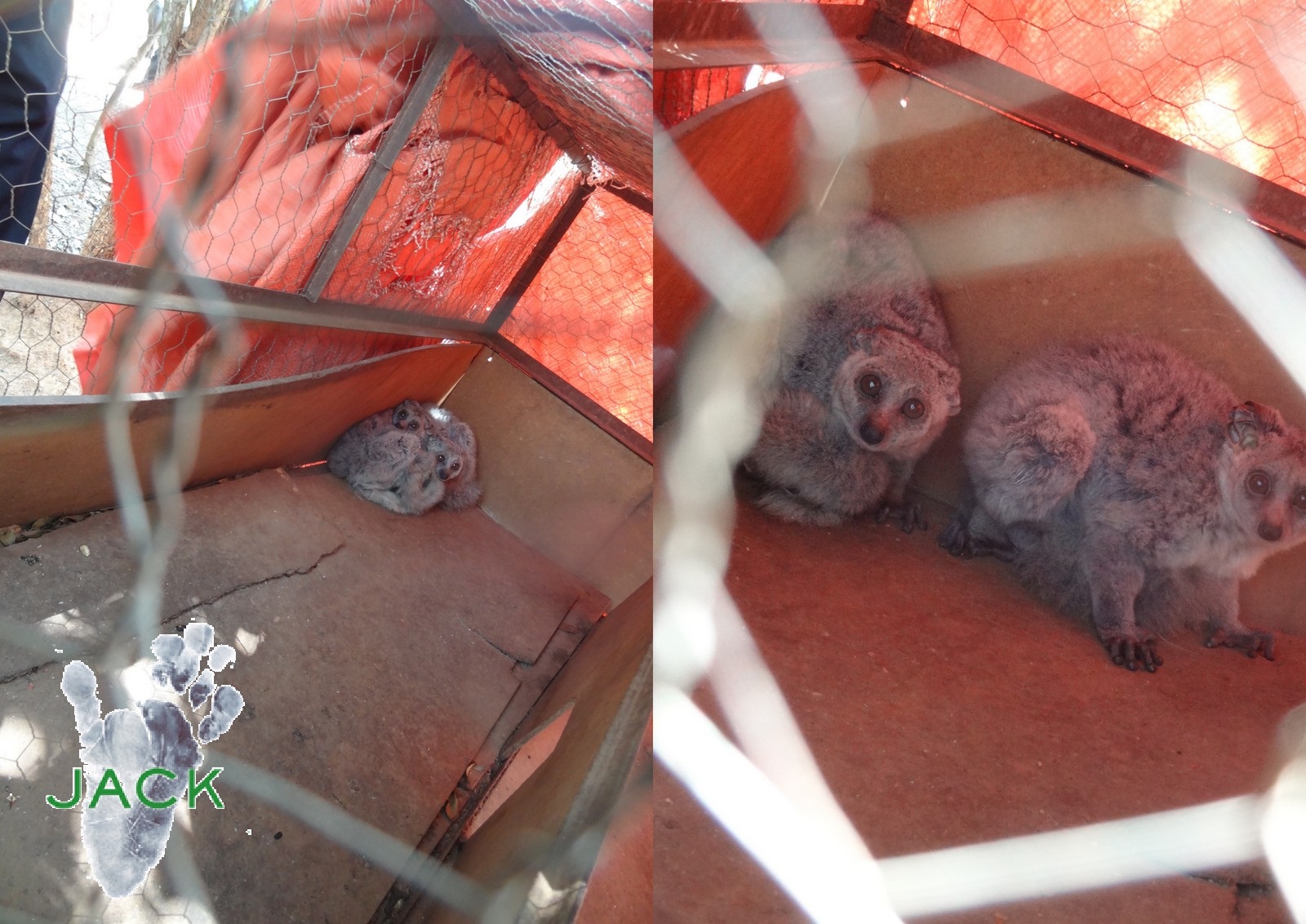 The different animals were put into the transport cages of J.A.C.K. and the car once all the legal procedure was done. A long journey was waiting all the team to reach us in Lubumbashi.
Tomorrow I will tell you more about our new residents. Stay connected