Hi all!
Just wanted to give you some update of Jac, our little friend I started blogging with…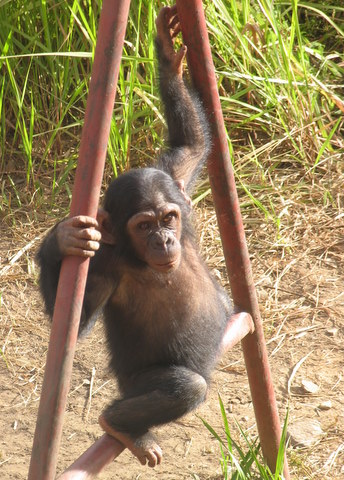 Introduced into the main group last February, Jac received protection of the eldest female, Shasa.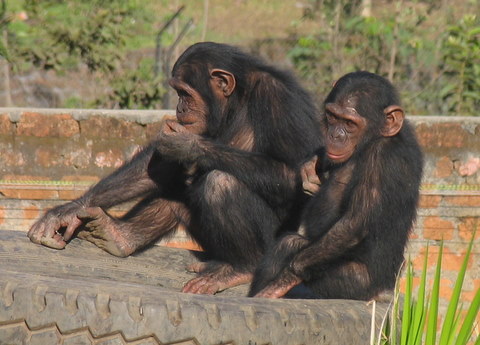 SHASA taking care of Jac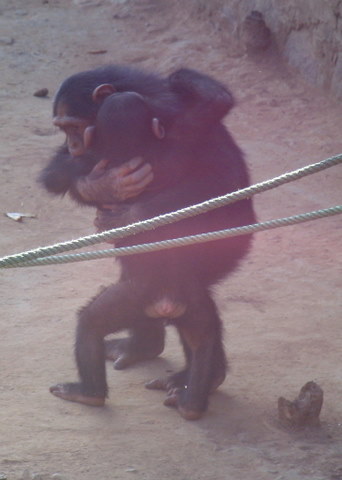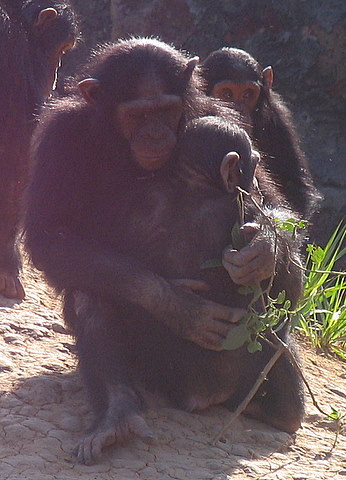 Today, Jac has found his place in the main  group and gets on well with all his mates.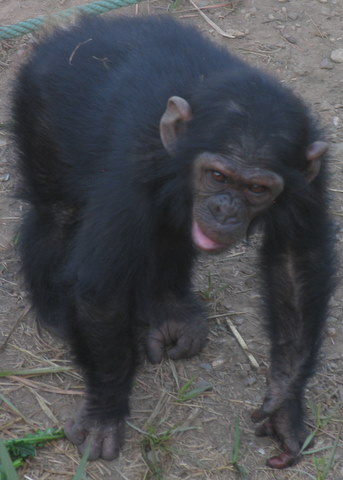 Jac loves eating. His previous owner didn't feed him properly and the chimpanzee baby was underfed on his arrival. Now, you immediately recognise him: look at his tummy!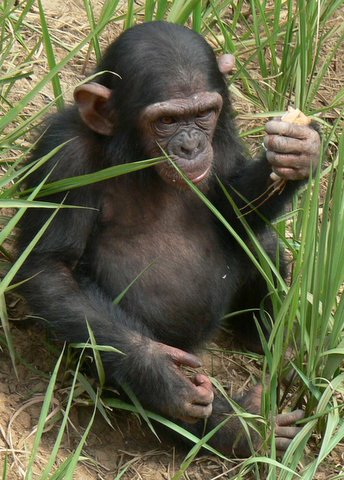 Jac has made a lot of progress and his appearance has changed completely: compare both pictures below – you can hardly say it is the same baby chimpanzee…
BEFORE (september 2007)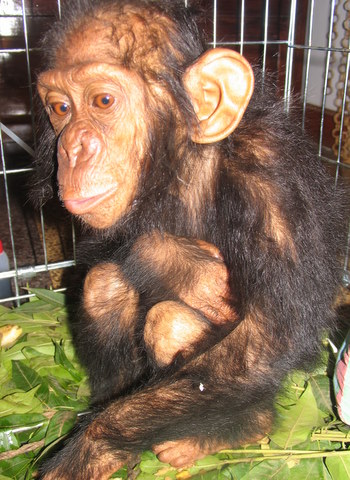 AFTER (June 2008)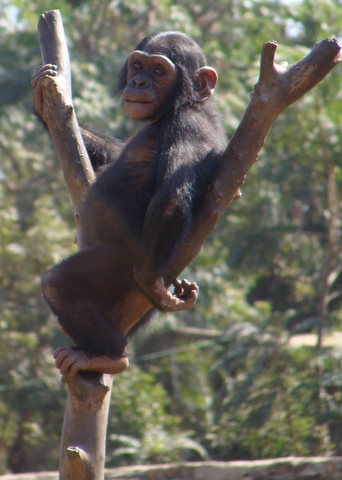 Rescuing him has been a tough and stressful experience, but it was worth doing it! Jac has recovered all that pain he suffered from and now seems to be happy among the other chimps of our group…
Dear Friends, although now each of you can see the donations on the blog, I do thank you again for your help and support. Donations are very important for the development of our Refuge. Thank you a lot!
Roxane