Since 2010, IPPL has been an invaluable supporter of the JACK sanctuary. Through  its generosity and commitment to primate protection, we have been able to continue our mission to save and rehabilitate endangered great apes and small primates.
One of the biggest challenges facing J.A.C.K. is site security. With IPPL's 2023 contribution, J.A.C.K. was able to fund part of the security project by supporting the team of armed National Park angers put in place by ICCN to protect the sanctuary's residents and ensure their safety. These Rangers are trained to deal with all kinds of dangerous situations and are equipped to respond to any potential threats.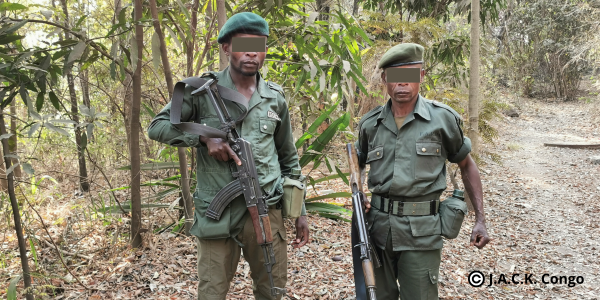 In addition to its contribution to the site security project, IPPL has also helped insure the sanctuary itself. Thus, in the event of an emergency (such as a chimpanzee escape), we know that the costs will be covered by the national insurance company (SONAS). This way, we can protect our animals, our staff or any other injured individual.
But that's not all. the INTERNATIONAL PRIMATE PROTECTION LEAGUE regularly assists J.A.C.K. when the Primate Center is in need of facilities, rescues, crisis situations, etc.
We are deeply grateful to IPPL for its continued support over the years. Its commitment to primate protection is inspiring and we are honored to be partners in this vital mission.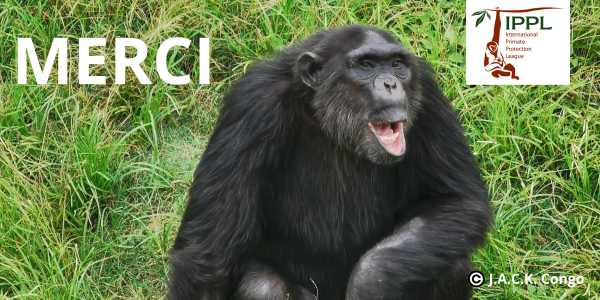 We hope that other organizations will follow IPPL's lead and join our cause to protect these incredible animals that share our planet. Together, we can make a significant difference in the lives of these great and small apes and give them a better future.