Dear Friends
 Tika was introduced to the main group early April. His best friend of the new group was young male called Kala who always protected him from the others.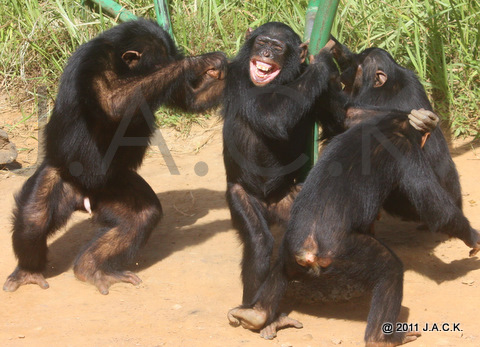 But then Kala decided Tika should learn face the others by himself … Tika felt abandoned and set aside… To stay with the group had become a burden as most of the other members enjoyed teasing him or beating him up.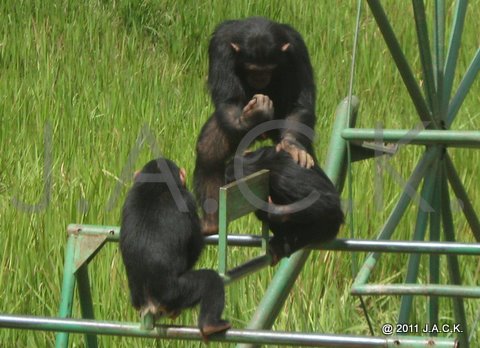 Tika therefore always stayed on top of the ladder in the open air enclosure and refused to come down even at feeding times…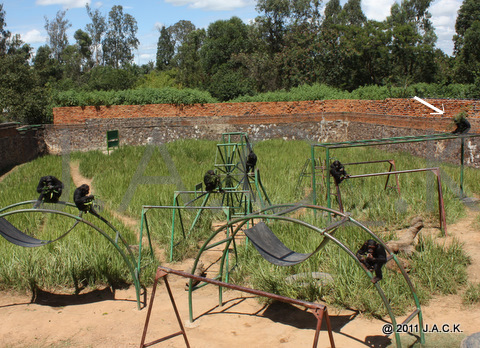 After a few weeks, Tika had become extremely  weak, was seriously depressed and because his body was covered with wounds, I decided to remove him from the main group.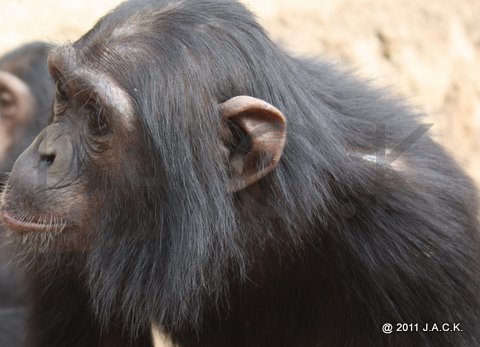 Also, because we don't have lots of facilities, and because Tika couldn't stay all alone in quarantine and needed attention, care, contact, … I introduced him  to the nursery group.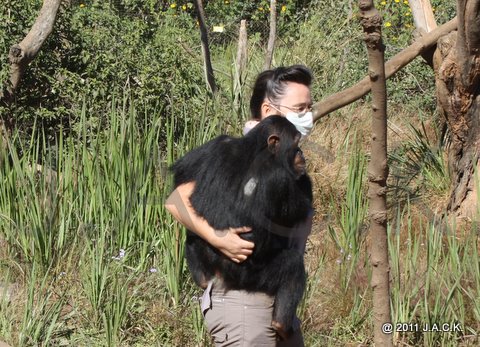 It took me a few days before Tika completely adjusted to his new enclosure and to his new little friends.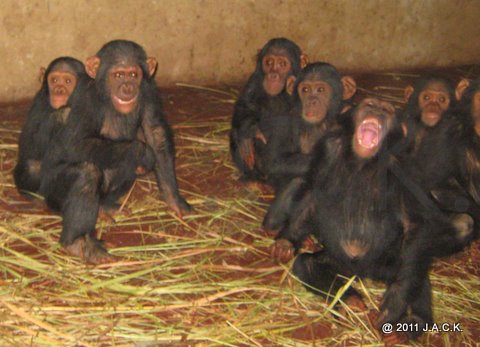 It actually was young female Maïka who did the first steps and accepted Tika while Pasa, a young male, was a bit upset because an older male had come into his group,onto  his teritory…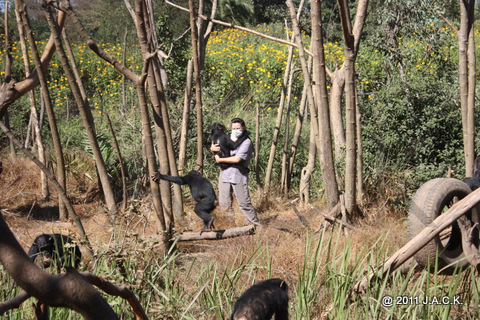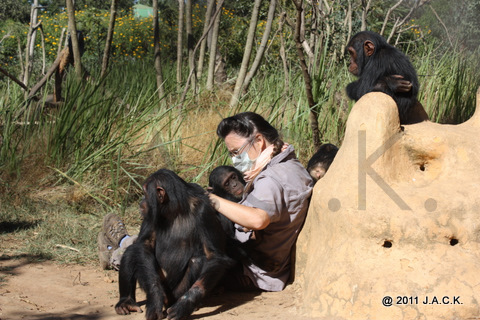 Today, Tika has recovered from his wounds, has again put on weight and  behaves as the old patriarch of the group.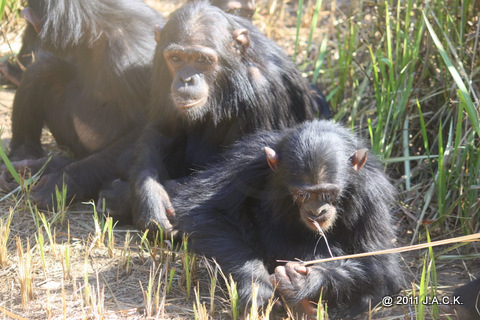 Even Elia accepted him easily as Tika is very protective towards her and towards the very little ones such as Nalia and baby Ekolo…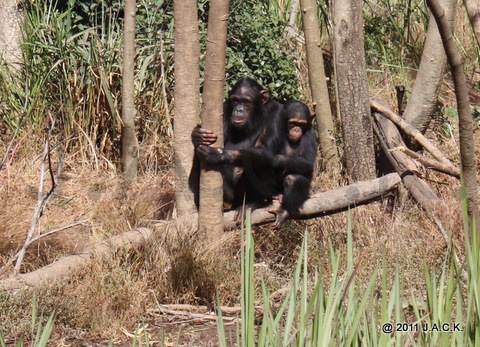 It would be an option to put Tika again into the main group with the others once he's completely well but we need to think about this seriously. I personnaly don't want him to be unhappy, so, we'll see…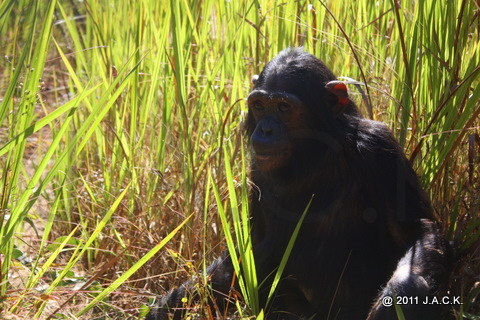 I'll keep you posted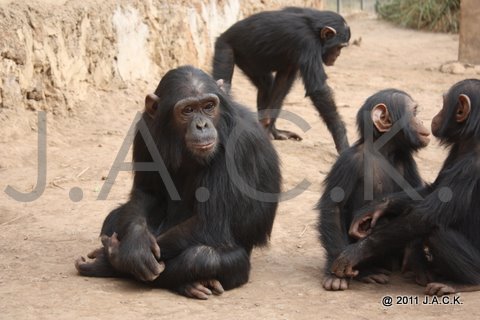 Thank You.
Roxane/J.A.C.K.