Since a few of our friends are publishing pictures of their visit and/or stay at J.A.C.K. we would like to add extra information regarding volunteering at our Sanctuary.
So far, J.A.C.K. has started building part of its volunteer camp and more works and money are needed to finish the whole camp. This is the reason why we can't currently accommodate friends from abroad and why we haven't started our volunteer program made of friends coming from abroad…..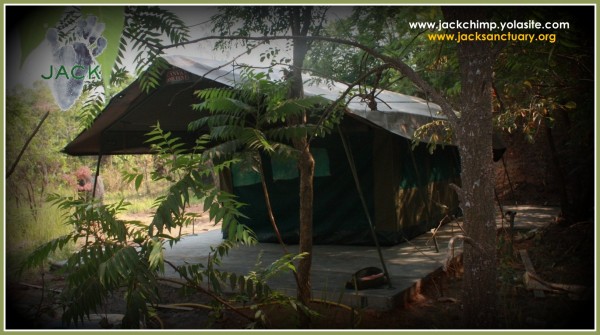 However, people living in Lubumbashi and wishing to give a hand are always welcome ; this is why Karine is working with us these days before her departure in midth of 2015.
J.A.C.K.