The Worldwide Veterinary Service is a UK registered charity that supports animal charities and non-profit organisations all over the world.  It sends veterinary and non-veterinary volunteers, donates veterinary goods, supplies and equipment and also gives free veterinary advice and consultation.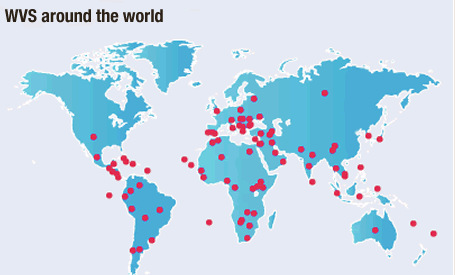 J.A.C.K. has know Tess and the W.V.S team since 2009 when our little sanctuary was donated veterinary supplies for the first time.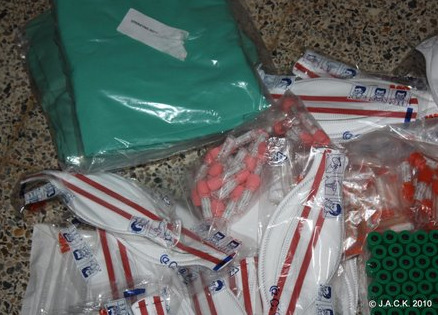 Today, W.V.S. has again supported J.A.C.K. through a wonderful donation of veterinary supplies which has already helped young Kina when she had that severe eye issue. The offered drugs arrived exactly when we needed some special medication difficult to find here in Lubumbashi which made us feel extremely blessed!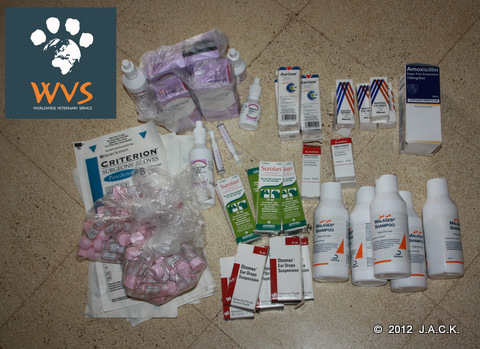 But receiving parcels in the DRC isn't easy at all. So we. therefore want to thank  Stéphanie, a good friend of J.A.C.K. who lives in Johannesburg (RSA) and who helps us getting the parcels to Lubumbashi for free. Without Stephany it would be very tough to get donations sent to J.A.C.K.! Thank YOU again for your kindness and precious support, Stéphanie! J.A.C.K. is happy it can rely on a special friend like YOU!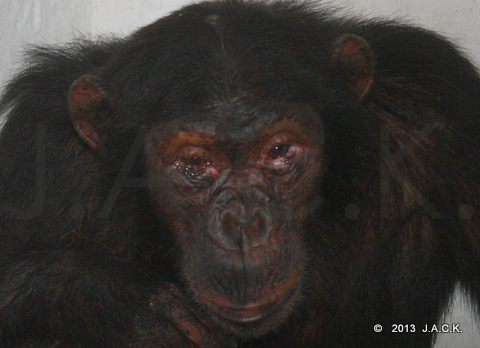 Also, many thanks again and again to Tess and W.V.S.! Your donations are always of great use and we are happy we can bring a difference to these creatures thanks to your interest and wish to participate!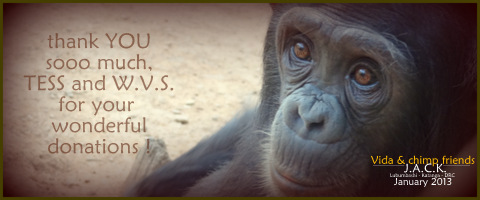 J.A.C.K.