River, the little agile Mangabey male transferred to J.A.C.K. at the end of last April (see the article on the following link: https://www.jacksanctuary.org/unusual-confiscation-in-an-ecolodge/), arrived with a plastic lid in his mouth. These primates have cheek pouches like squirrels where they store food and the right cheek pouch was constantly abnormally swollen.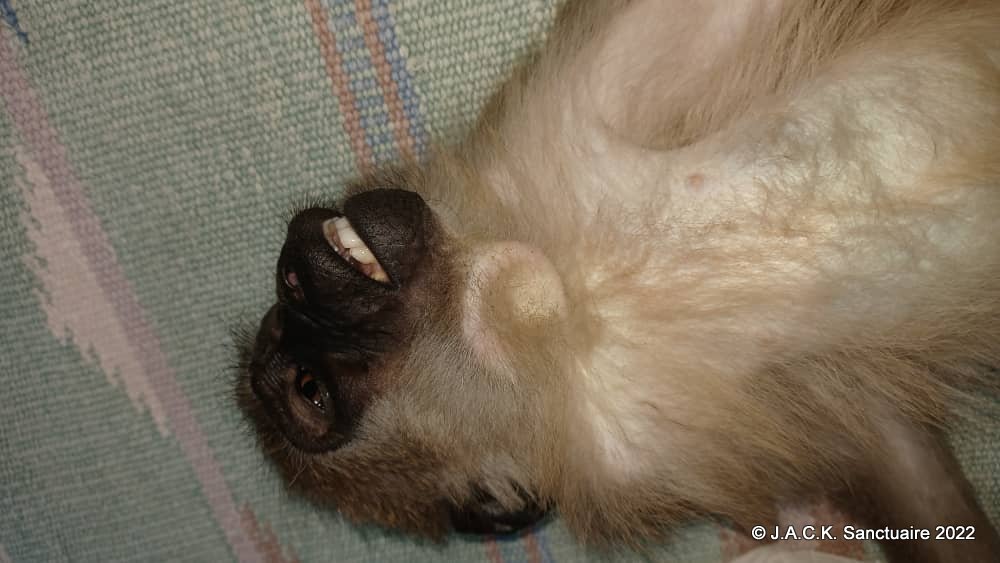 It was by anesthetizing the young primate that the veterinarian noticed that it was a yellow plastic object; no doubt, in the lodge where River lived he had mistaken the cap for a piece of banana and he could not extract the unwanted object on his own.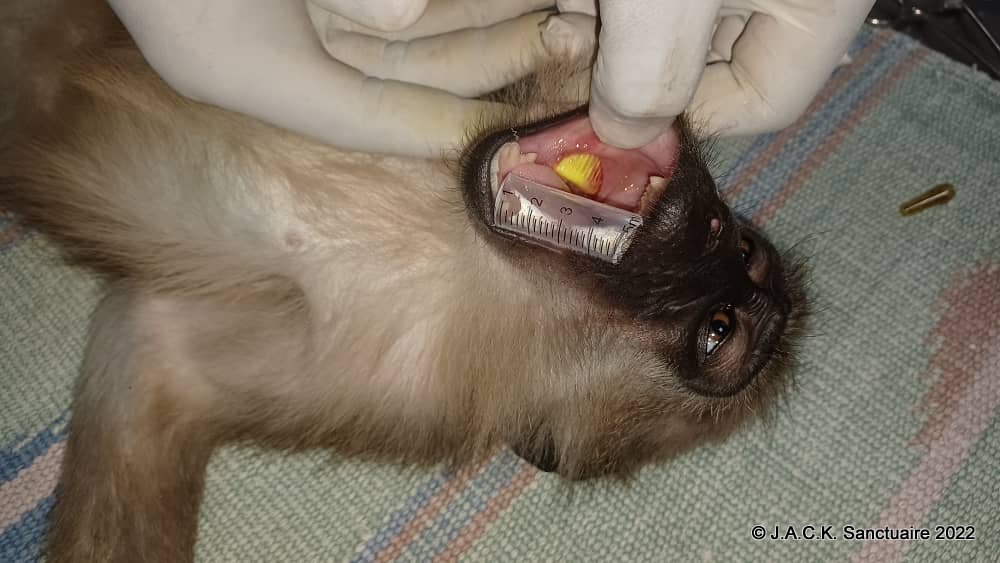 Luckily it was noticed in time! This allowed our veterinarian to remove as quickly as possible this lid that was bothering River, hurting him and preventing him from eating properly.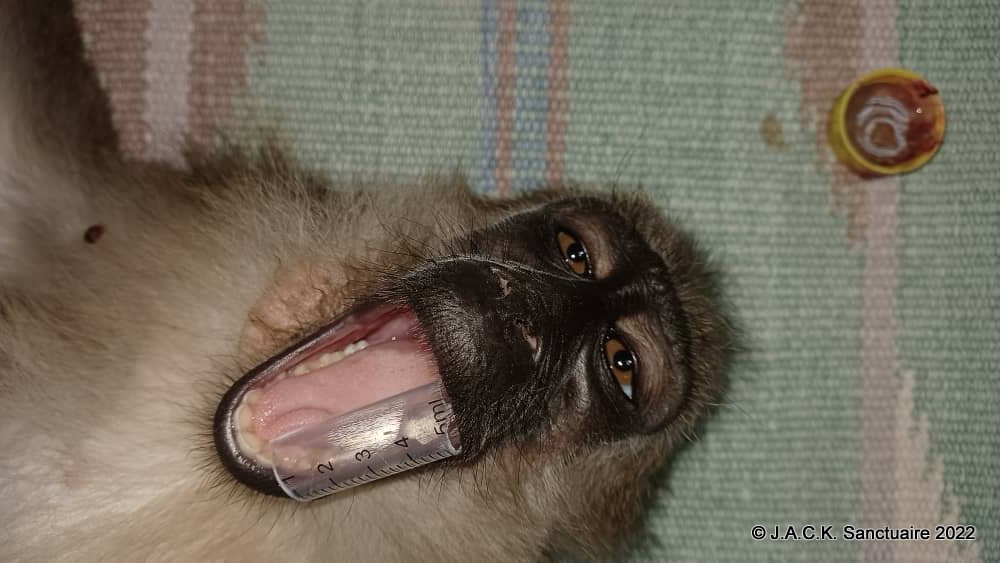 Now River is doing better. He was put on treatment because he had developed a slight infection of the mucous membranes of his mouth! Today, our River can eat properly! We are happy for him!