Hi Everyone,
Formely called « ETAITO », Dian is the youngest chimp of the 'KIVU 4' and she was the first one to be introduced to the new quarantine quarters when they all arrived end of last February.
Dian is very shy. Though not showing any signs of aggressiveness, she likes to stay with some people only (Papa Augustin, Maman Maguy and Maman Angeline). It took me some time before I could really touch and hug her.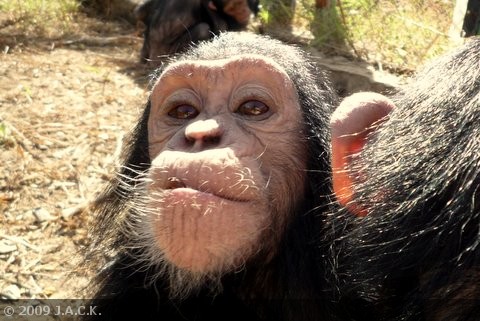 Today, when being in the open enclosure, Dian runs all around and follows mostly Africa in the highest branches. She'd rather stay with Africa as at the beginning Dian really didn't get on well with Pasa, the young male of the 'Kivu Four'.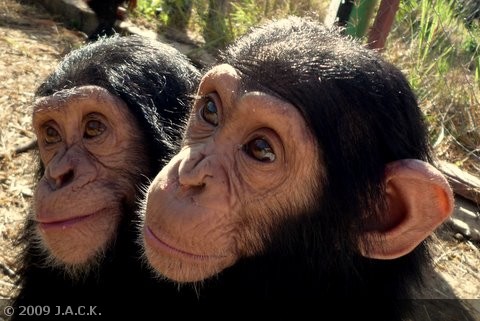 Dian (left) with Africa
Dian has wonderful long and black hair, a very pale face and a funny white beard. Ske loves grapes and plums – things that you seldom find in Lubumbashi!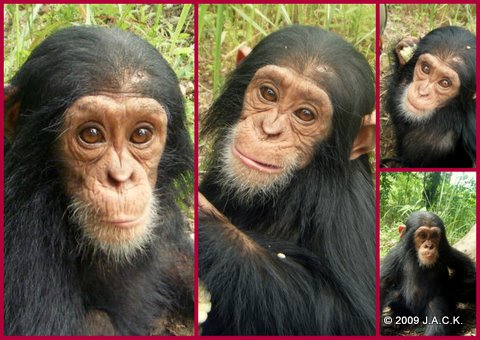 Roxane