Dear friends,
Our sanctuary hosts a few wild fig trees and their fruit are one of the favorite treats of the chimps! That's the reason why we regularly keep an eye on these trees as once the fruits are ripe, we must collect them very fast before the birds eat them all….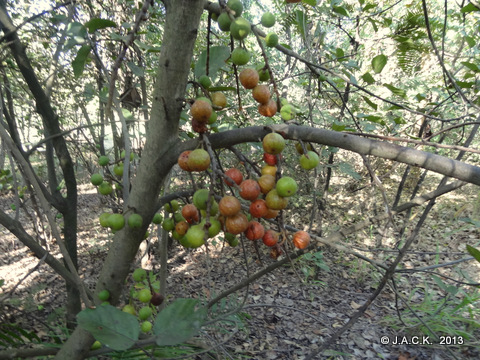 Today, our boarders get figs every morning  because Fabienne is collecting the treats for them. Fabienne is a good friend of J.A.C.K. : she  assists me for free every day for enrichment and she also helps Maman Angeline in the kitchen…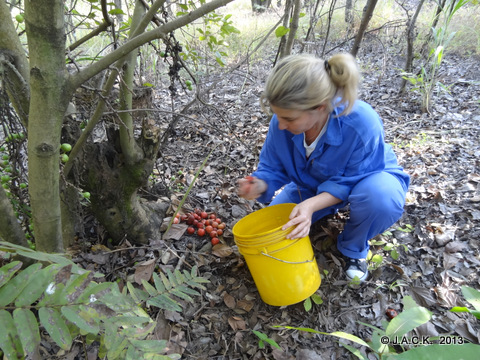 Merci beaucoup to Fabienne for your wonderful help and for your wish  to give THEM the best!!! It's great having you around!
Roxane/J.A.C.K.