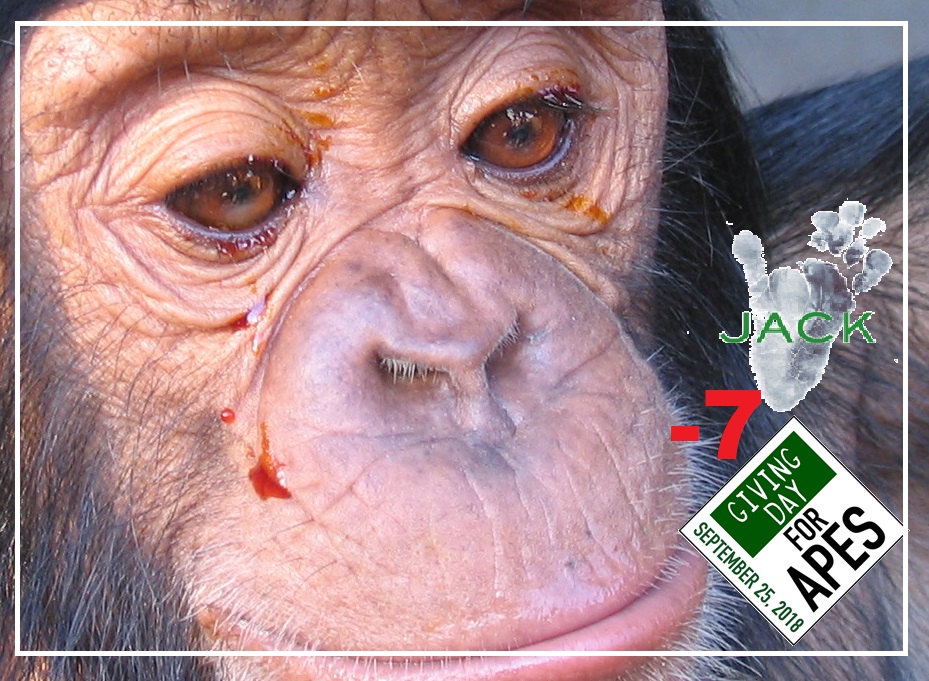 DOGUY is our one-eyed resident to whom we have dedicated this year's GIVING DAY FOR APES campaign. Every single donation will help our sanctuary cover the different costs of this important surgery (cataract on his reamining eye!).
From the 16th of September on and till D-Day (Sept.25) of the GIVNG DAY FOR APES event, we are going to tell you DOGUY's story and how he faced eye issues. These are the different topics we have already talked about to introduce DOGUY:
1/ How DOGUY arrived at J.A.C.K.
2/ How DOGUY adjusted to his life at J.A.C.K.
Keep in mind that this huge fundraising event will give DOGUY  the chance of not becoming blind. Join our fundraiser here:   https://givingdayforapes.mightycause.com/organization/Jack-Congo
D  Day -7 / BEGINNING OF DOGUY'S DISEASE
Everything started in year 2009: both eyes of DOGUY were partly covered by a small transparent spot.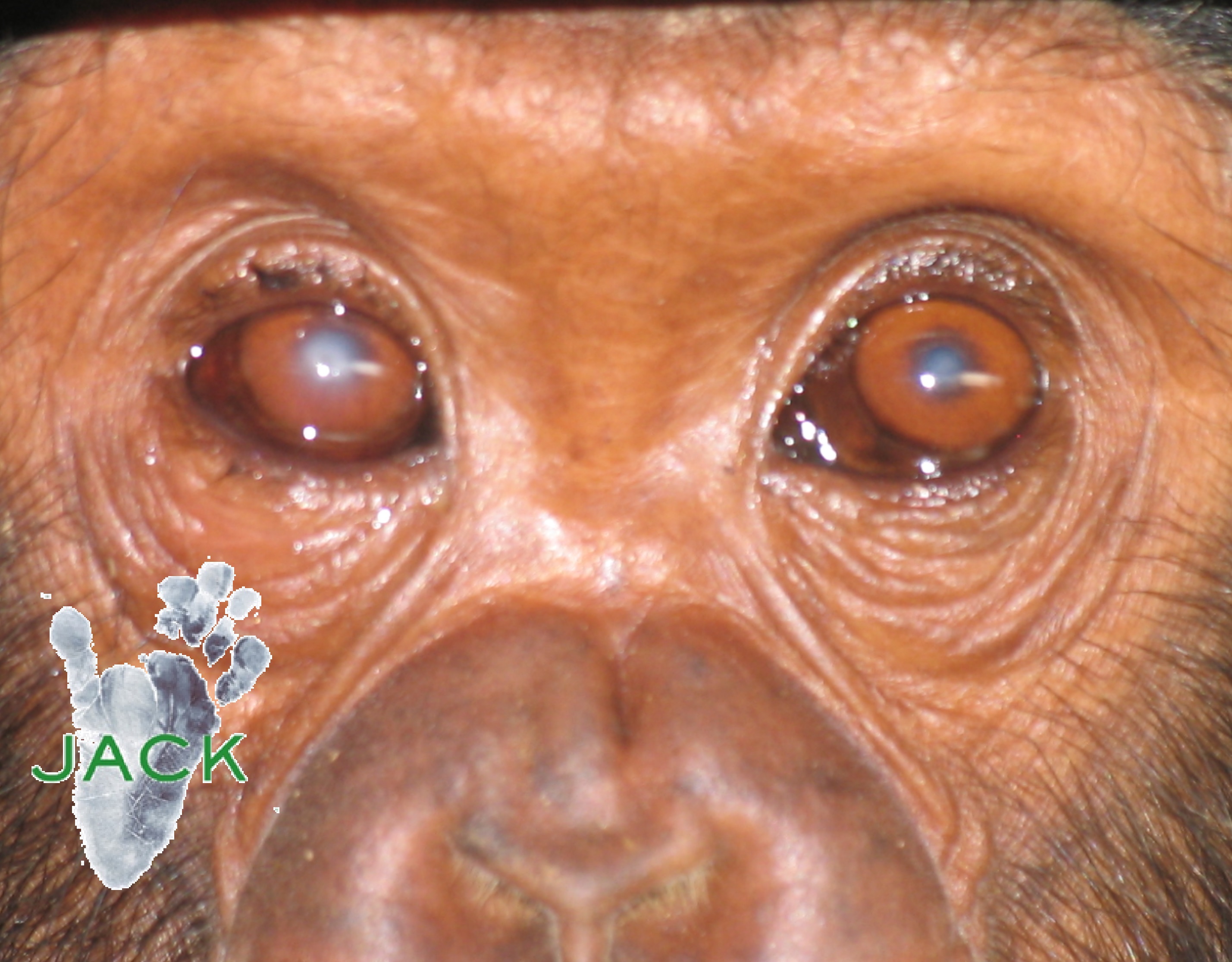 When contacting different veterinarians and human eye doctors, most of them agreed on the fact DOGUY had probably been stung by red fire ants. At J.A.C.K., these little creatures do appear only once a year and, when they cross the chimps'open  air playgrounds and the night facilities, our residents usually stay away from them as they know how their bites badly hurt.  We don't really understand how DOGUY actually got stung!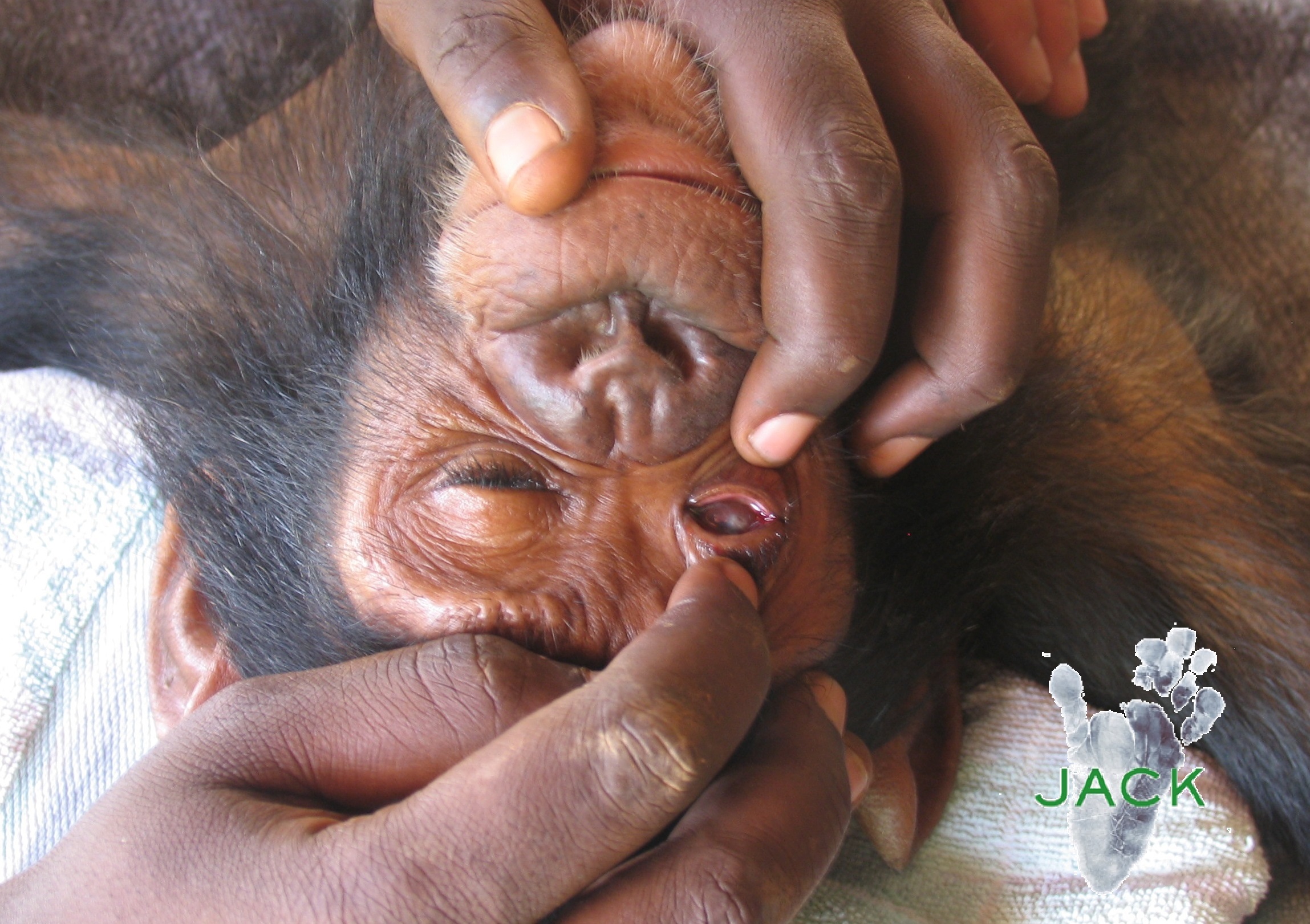 Thanks to some animal training, DOGUY had different eye treatments (eye drops, onguents) … The white transparent spot disasappeared on the left eye, but not on the right one. Luckily, the spot on this eye  hadn't  grown in size either!! So far, this situation didn't look unfomfortable to DOGUY.