J.A.C.K. is located South DRC, not far from the Zambian border.
Since many people are asking to come and stay at the Sanctuary, we have decided building a volunteer camp. A volunteer program  could provide help but also bring in some money for the chimps! Therefore, funds have been applied to start the developments of the first volunteer tent and some of our sponsors agreed to help.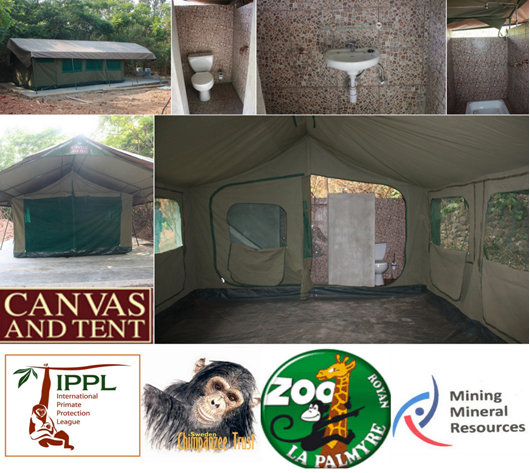 J.A.C.K. wishes to thank the INTERNATIONAL PRIMATE PROTECTION LEAGUE (IPPL), the SWEDEN CHIMPANZEE TRUST, the Zoo of LA PALMYRE, MINING MINERAL RESOURCES and also Su and Greg who managed to have a wonderful tent from CANVAS AND TENT ! Thanks to all your precious support, our Sanctuary has been able to develop this new project !
MANY THANKS TO ALL OF YOU !
J.A.C.K.