Dear All,
Baby Kaly is the latest chimpanzee orphan rescued by J.A.C.K. and is now with some of her friends on the list of the chimpanzee adoption program of J.A.C.K.!
So, should you wish to follow her closely for a minimum of 6 months and support J.A.C.K. in providing this little one the best, join us on the adoption site or contact us.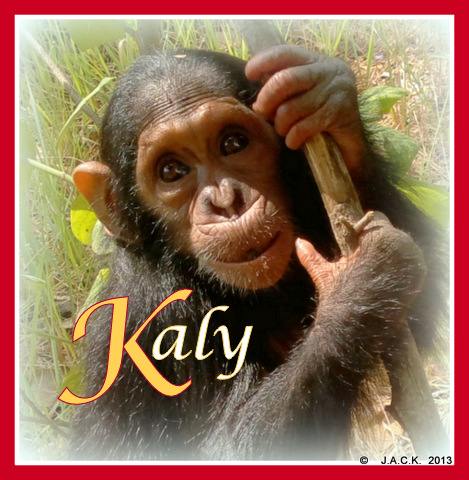 Adoption fees are of 15 $/ month and cover food as well as medical expenses of your chimp friend. When adopting Kaly, you will immediately become a member of J.A.C.K. and you will receive your 'Adoption Certificate' in addition to Kaly's biography.
Then, nearly every month, I will e-mail you updates on her, pictures and, if I have enough power, I will send you a private footage. In this way, you will be able to follow the monthly progresess of the little one at J.A.C.K. !
Get your first surprise when adopting TODAY: your first private footage of baby KALY! And in the coming days, you'll receive more about her…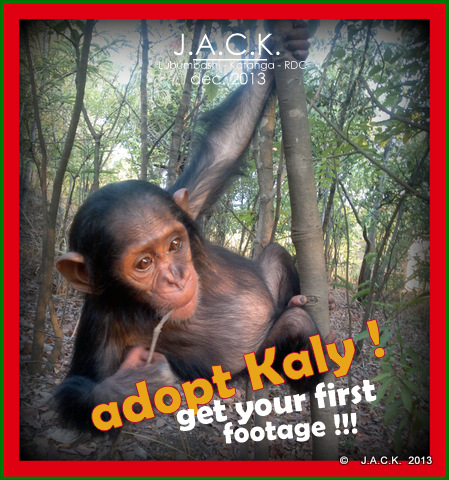 Thank you for HER!
Roxane