Dear All,
A few days ago, we had the opportunity to meet Monsieur Luc HALLADE, the Ambassador of France  of the DRC.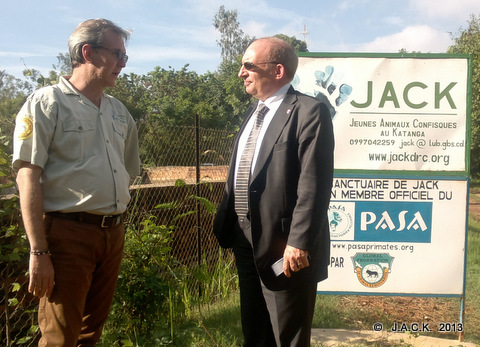 Knowing Monsieur the Ambassador was staying only for 2-3 days in Lubumbashi, we never expected Monsieur HALLADE  would take some of his precious time to come and visit J.A.C.K..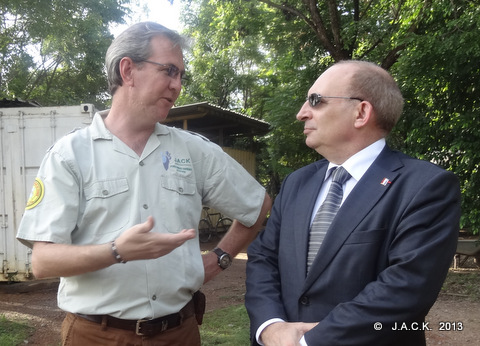 Our special guest was very impressed with all the hard and good work that has been achieved so far. Living on donations only, J.A.C.K. does its best to put an end to the trade of chimps in South DRC and to give all its boarders what they need; a daily struggle  warmly complimented by the French Ambassador.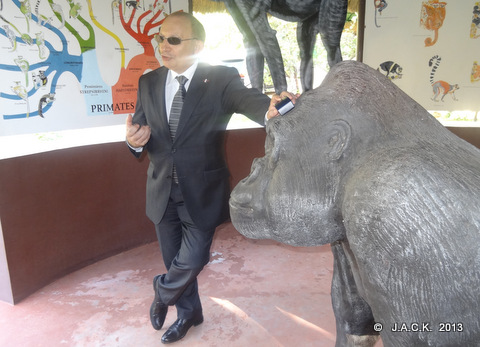 Thank You, Monsieur l'Ambasadeur, for your visit but also for your interest, your encouragements and your time. It was a honor having you with us at J.A.C.K. !
J.A.C.K.