Dear Friends,
Baby Kaly was rescued on October 11th and we can say that she is doing well and that she has settled in very quickly. She was slightly dehydrated when she arrived and she showed some signs of malnutrition too. But Kaly is back on her feet again and is a very healthy little one!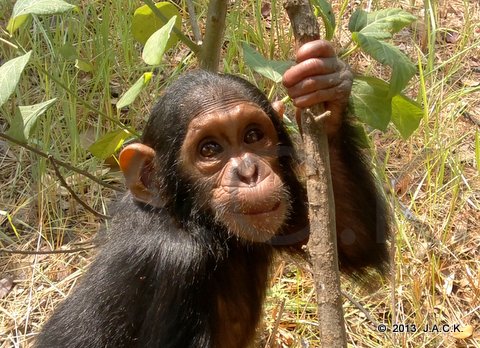 Because of her young age, Kaly has now two surrogate mothers: Mama Angeline and myself. Kaly is having her quarantine period at our place  and goes every day at J.A.C.K. where she sees and vocalises with the other chimps.  She is very funny as she dares shouting at very big noisy males hitting feet and hands on floors and gates!!!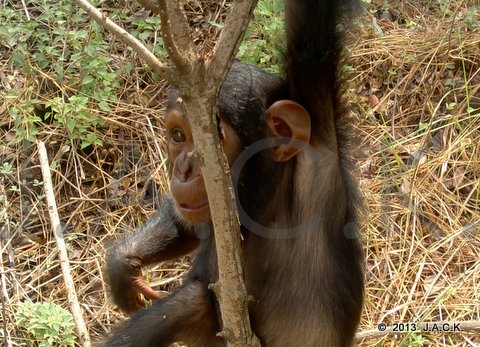 Also, just like all the other residents of J.A.C.K.,  Kaly has enrichment too!  I climbed with her in a fig tree the other day and Kaly immediately noticed all the good treats. So, she  climbed quite high to reach for the figs.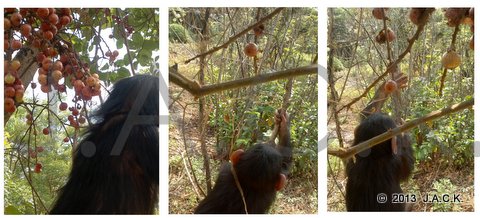 This was an excellent exercice for her! She was very happy she could eat the fruits and stay for hours in the tree!!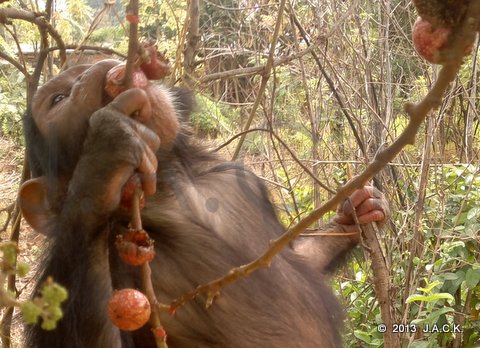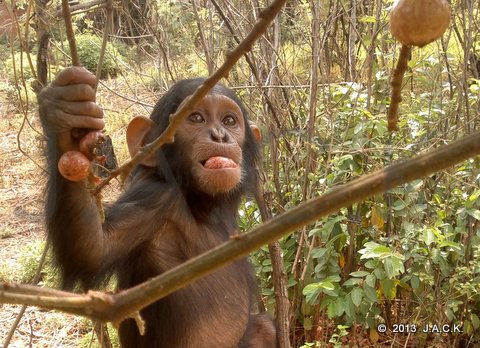 Since Kaly was grabbing most of the figs, I was lucky enough to collect some for her friends!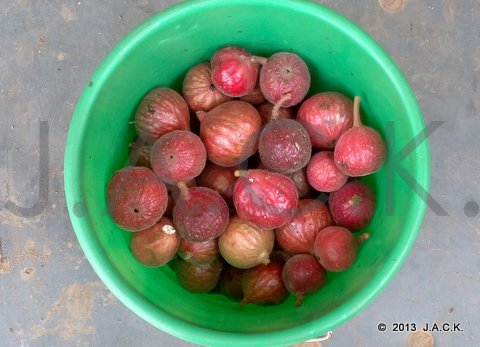 It's a wonderful thing to see the little one is adjusting well. We are going through difficult times these days but at least, her being healthy and well is positive news for all of us!
Thank you,
J.A.C.K. / Roxane