Many of you know already J.A.C.K. has now a good friend in Lubumbashi who is developping the enrichment program for the chimps. Fabienne has been with us for several weeks now and is inventing multiple items to keep all the chimps of the sanctuary busy. This time, she organised ice cubes full of banana and wild figs. More than 40 little pots were kept in her freezer until D-day!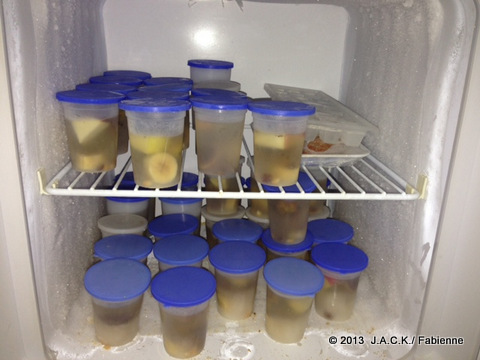 Most of our boarders know already what these little ice blocks hide and all of them do enjoy eating or licking them till they get the hidden treats.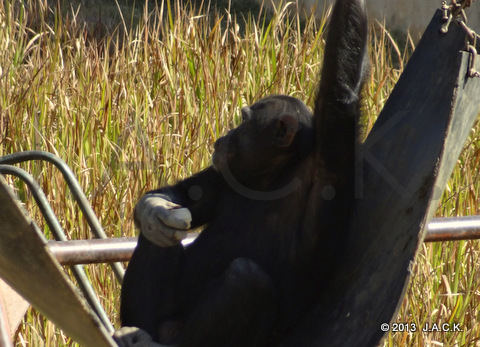 Some even managed to have many ice blocks (Elia below!)…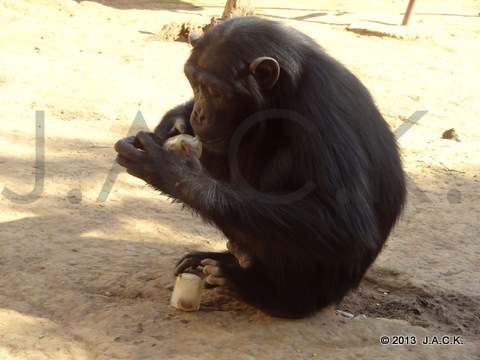 …but this meant they had stolen these from younger or more vulnerable ones like Vida who  watched them all eating …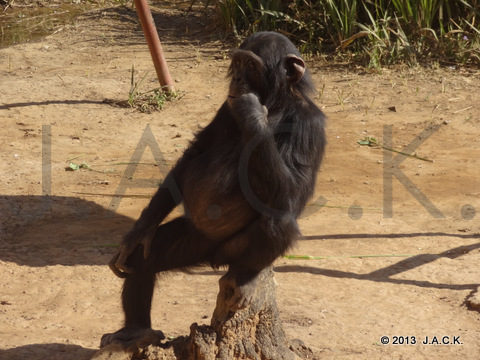 …or like little Rosie who expected Elia to give her at least one very little piece of the treat…. Next time, more ice blocks will be organised so that all of them will get at least 1 iced treat!!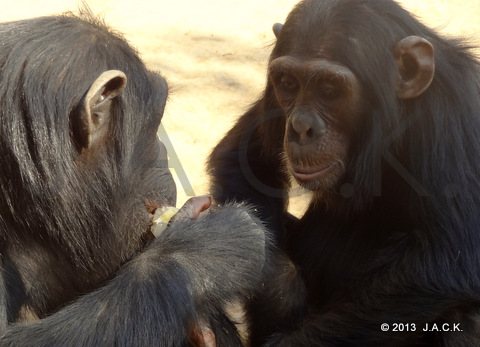 Many thanks again to Fabienne who is giving these orphans new treats and new discoveries every day!  You are doing wonderful work, Fabienne, and the chimps really really appreciate all your great enrichment ideas!!!
J.A.C.K /Roxane