You all know J.A.C.K. solely relies on the generosity of its Partners, Sponsors and Donors.
Also, remember, last September, we announced you the inauguration of new night facilities of the Nursery Project II totally finished thanks to the wonderful aid of our Sponsors.
Today, we would like to share some great news again  since other developments indeed also took place to fix a brand new open air playground for the Nursery Project II. The new outside enclosure has been fenced with wired meche. Two new jungle gyms have been built as well as a small pond providing fresh water to our orphans. In addition to this,  all the solar equipment (solar pannels, batteries, energizer, electric wires, etc) has recently been set and we can say that within a few days our 18 residents of the Nursery group will  be allowed to discover their new playground!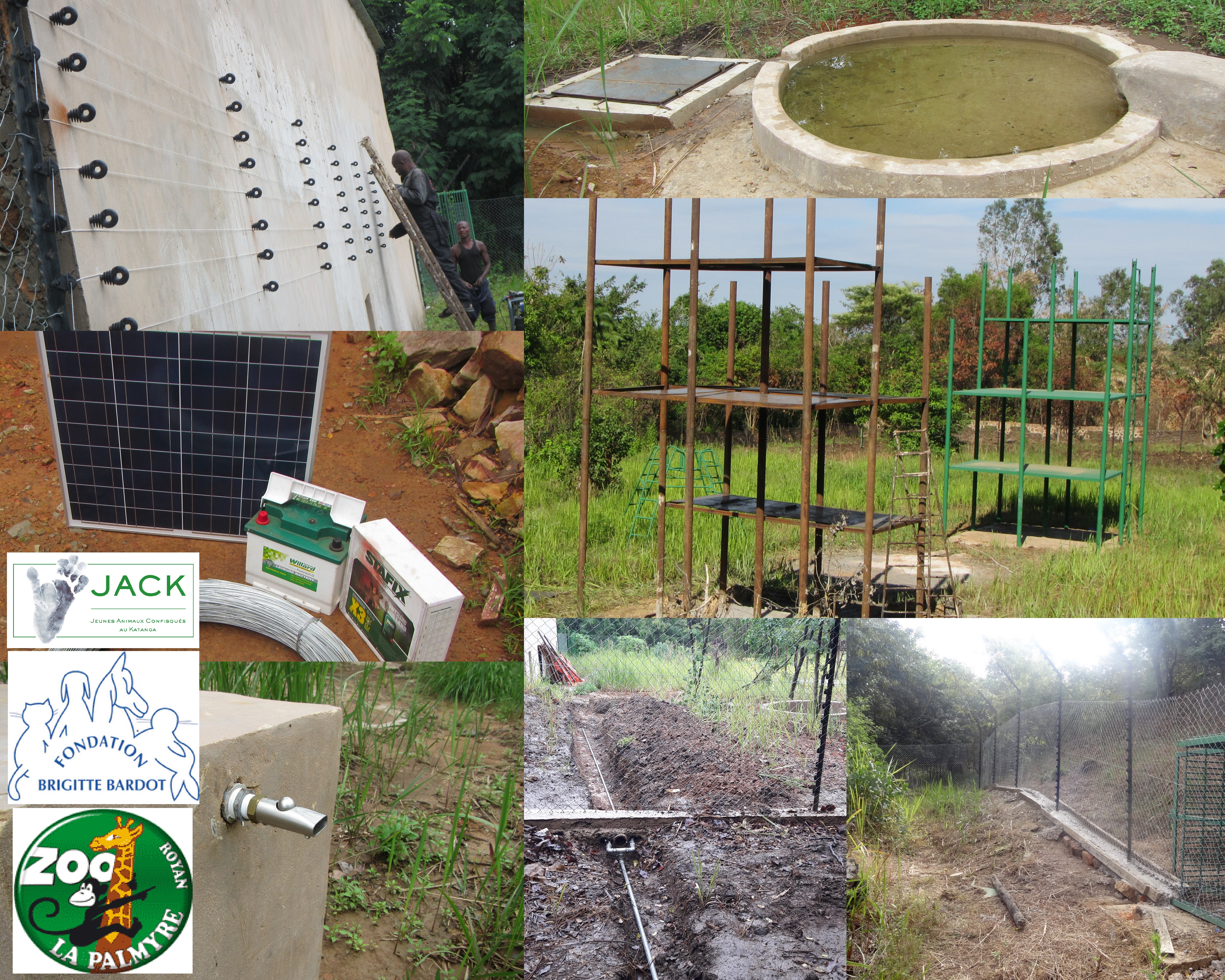 Works have lasted for months but wouldn't have taken place without the great support of  LA FONDATION BRIGITTE BARDOT  and the ZOO of  LA PALMYRE! Of course, we will share the inauguration pictures with you once the gate will be opened!! We are all very eager to see the surpise on the chimps' faces!!!
Many thanks again to our wonderful partners and sponsors whose support has helped J.A.C.K. improve the welfare of its growing orphans! Without you, J.A.C.K. wouldn't be able to make it!
Thank YOU ALL for THEM!