Dear Donors,
Some of you had problems in trying to send us  donations. Know that the paypal button on top right of our jack.wildlife direct blog is now working thanks to the extremely kind help of a chimpanzee lover : Theresa!
Yes, Theresa managed to open a J.A.C.K. account for us in the United States which is a dream that has come true. We had never imagined that our NGO could have this opportunity and we are very grateful to Theresa for her support, passion and willingness to help the J.A.C.K. orphans!!!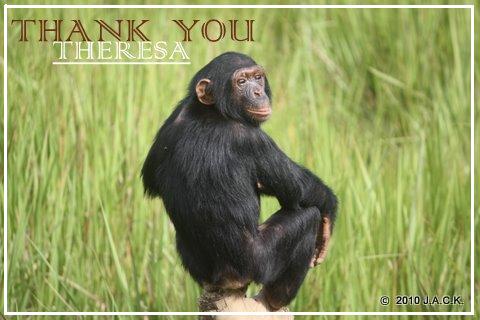 With all our gratitude,
 J.A.C.K.