Hi All,
Most of you who are following us must still have in mind the sad story of Tommy the baby chimp we rescued in 2010 and who had had a pellet gone through the right humerus.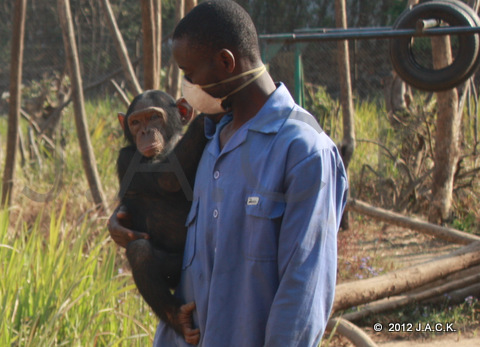 Today, 2 years after Tommy arrived, his arm is doing a lot better and the bone is still recovering! Tommy is now a normal chimp again, playing and enjoying life like all the other young chimps of his age!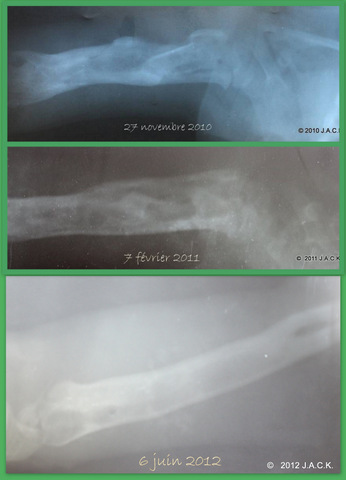 Tommy is a real 'miracle' and we are so happy for him and for Nalia, his best friend, who can't stay 5 minutes separated from him!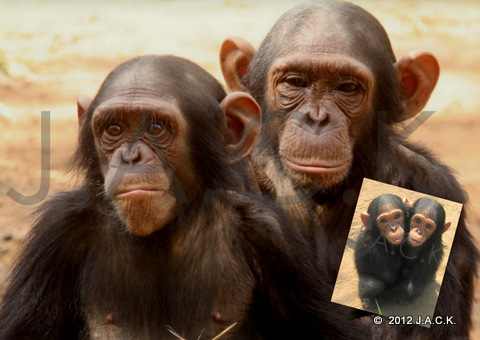 J.A.C.K.