Dear Friends,
Kelly lives in Australia . She is a vet student and wishes to work one day with primates.
Earlier this year, she decided she would do something to help J.A.C.K. and therefore started collecting vitamins. In a few weeks time, Kelly's package was ready: she had gathered  1 year of kid vitamins for about 40 individuals! She added extra medical stuff inside the big box  (skin ointments, bandages, emergency blankets, blankets, etc)  and one of her friends, Deborah, offered additional  kiddies' vitamins.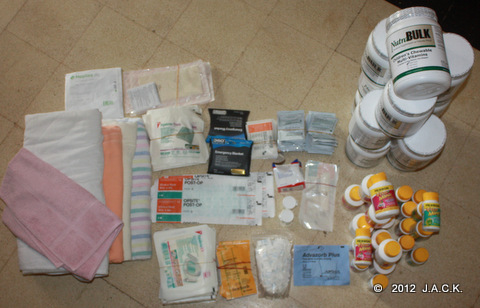 The parcel was shipped via a wellknown company used to provide international express mail services but it took nearly a month before the parcel reached Lubumbashi as it got lost in Kenya, Zambia and South Africa before arriving in Lubumbashi where it was stuck days and days at the Customs…
When J.A.C.K. finally got hold of the box, it was like Christmas before Christmas! There were plenty of good things inside for the chimps AND a huge surprise for us: a wonderful frame of SANTA, the little one who died several months ago of a birth difect…. Kelly knew we have been deeply affected by the sudden passing of SANTA and therefore framed her picture with a short notice  » SANTA , leader of hug trains ».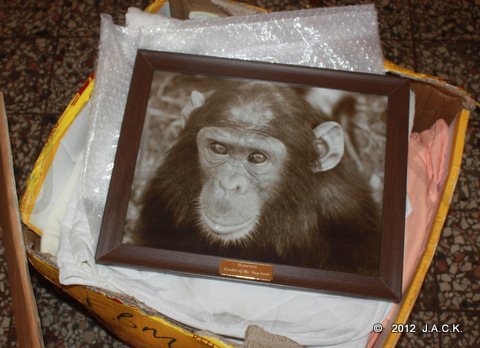 Since the parcel has arrived, the chimps are getting their daily vitamins and, believe me, once they see the small yellow boxes, their eyes are getting bright and their noises of contentment make you understand that they are very, very, very happy !!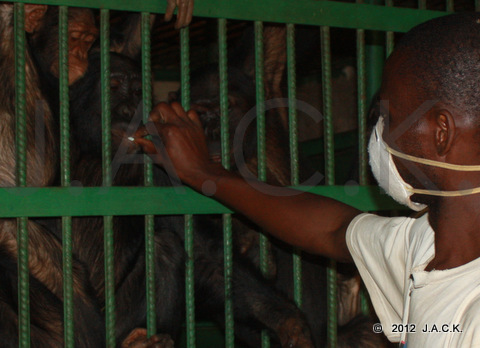 Again many thanks to Kelly and also to her friend Deborah for their Love and wish to give our boarders the best! Thanks to people like you we can bring a difference in country where things aren't that easy!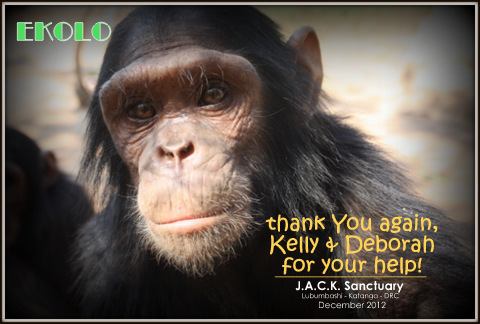 MERCI for THEM !
Roxane/J.A.C.K.