Lyna is one of the two European volunteers who flew to J.A.C.K. last month to help out with the Health Checks of all our chimps.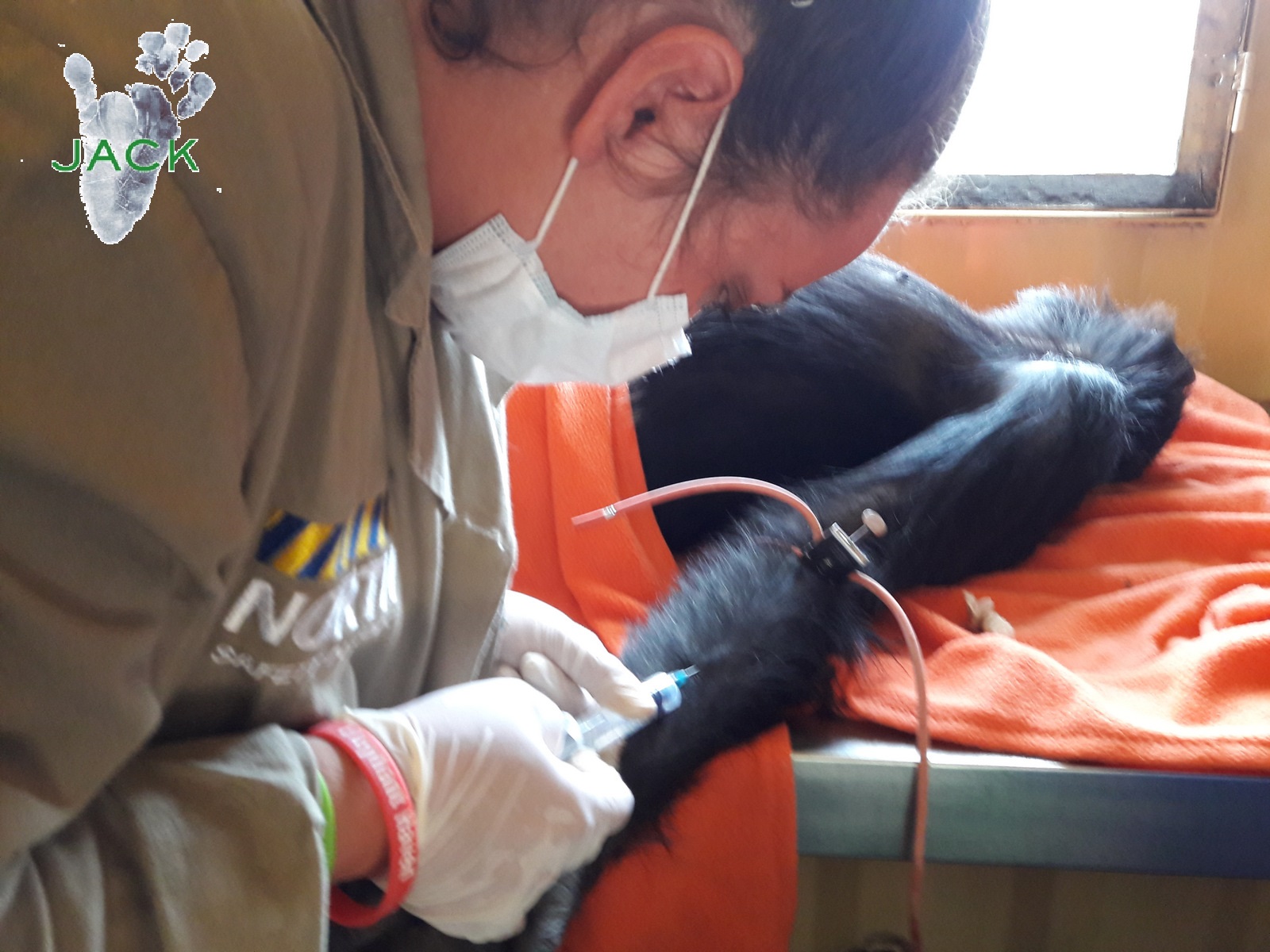 Because her stay was of 3 weeks, Lyna kindly organised daily enrichment for our orphans who were very excited and happy to discover new things. Fresh leaves, ice blocks made in different shapes and of different tastes, socks full of treats… Our orphans have been extremely spoiled!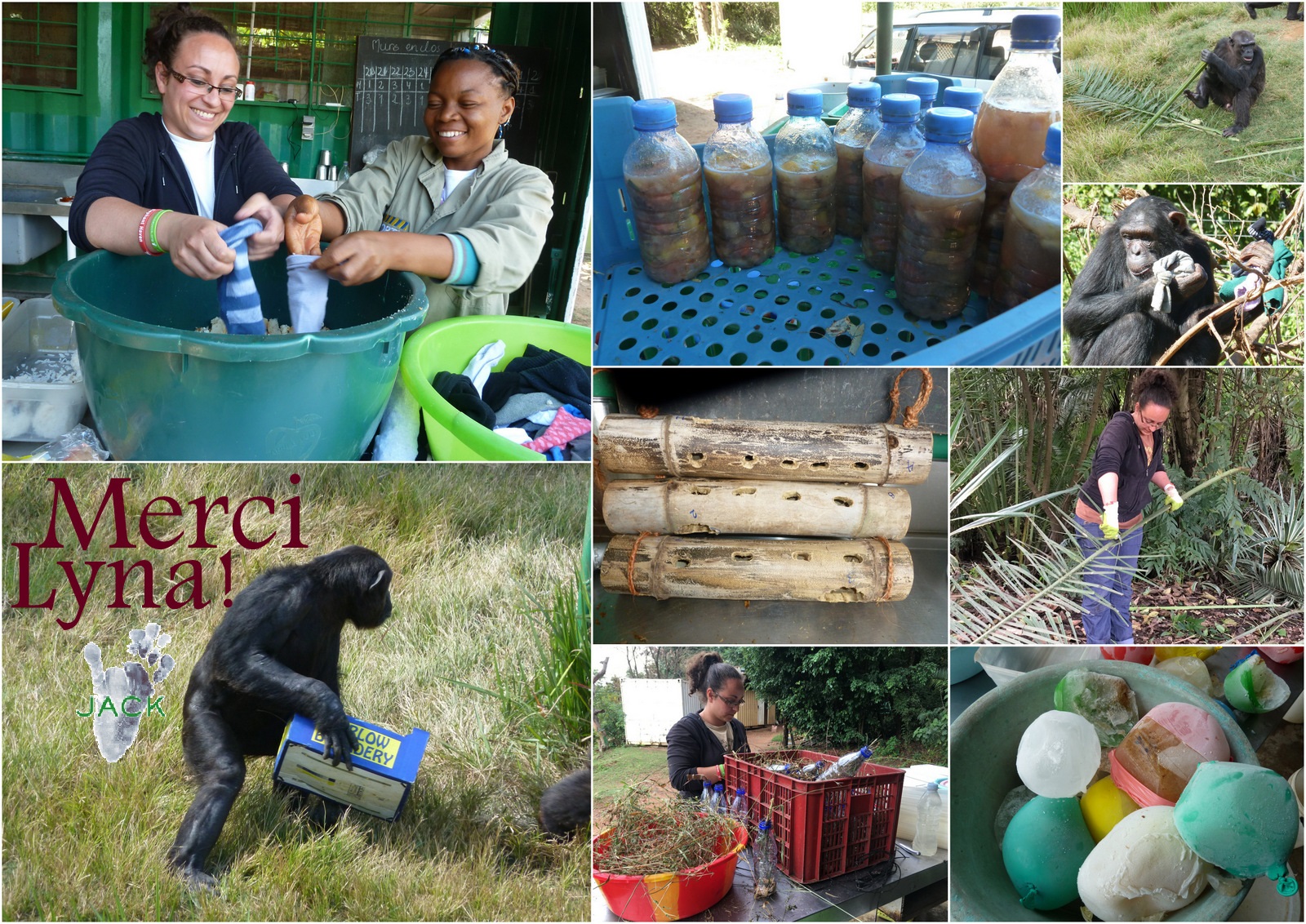 Lyna is now flying back home but we know she'll come back at J.A.C.K. again!
Merci, Lyna!!!