With the increasing number of primates recently rescued, it was vital for us to have more space to separate the various confiscated monkeys in accordance with their species.
Night enclosures are mandatory because of the winter we have in the South East of DR Congo. The majority of these rescued primates do come from the rainforest and a change in temperatures can be lethal to them.
Therefore, thanks to the great kindness  of the African Reserve of Sigean, we completed the construction of night enclosures for 4 groups of guenons.
The constructions started in 2021 and were finally completed in 2022.
Our residents now have a beautiful and  high structure that is heated and equipped with platforms, galvanized bars, feeders and drinkers. The building is divided into 4 different dormitories separated by sliding access hatches and/or access corridors.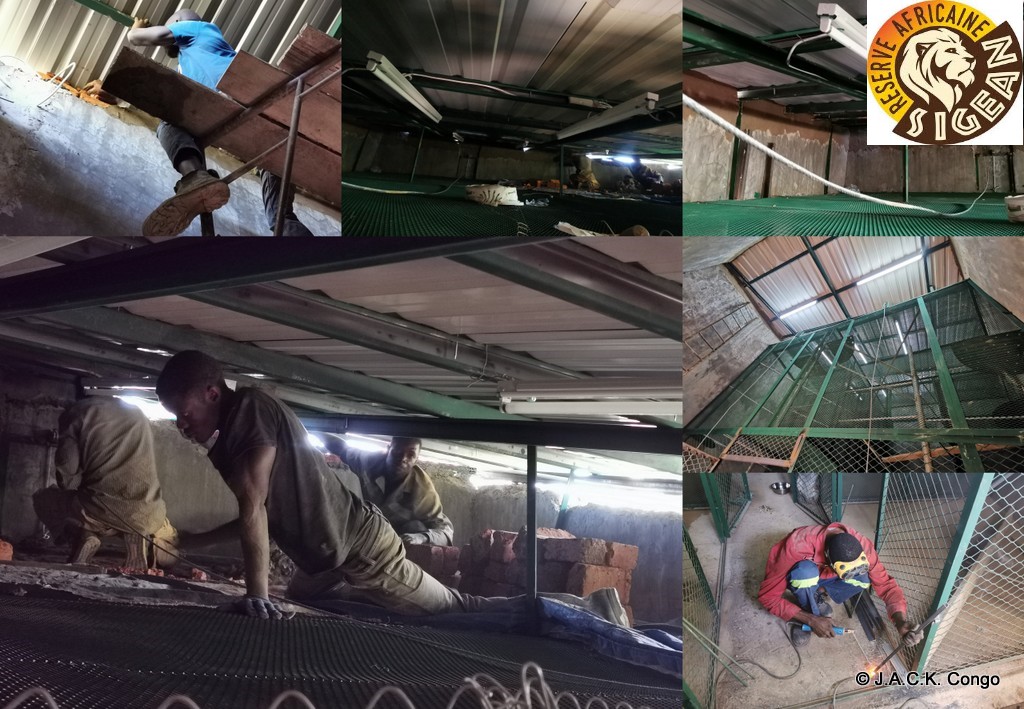 Also, each night room is annexed to the 4 external enclosures being fitted out for different species of primates. Animals will access external structures through sliding access hatches or tunnels.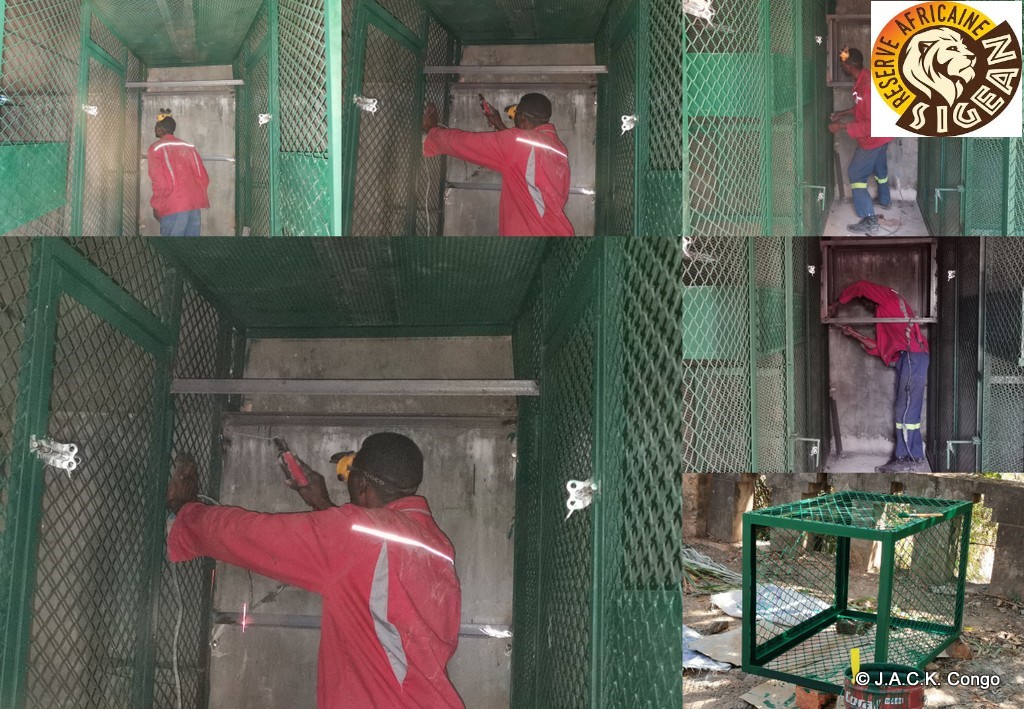 On behalf of all our Cercopithecus residents, we would like to thank the African Reserve of  Sigean, its Management, its team and all its donors for their constant generosity towards them.
THANK YOU ALL  FOR THEM!