Hi everyone,
In addition to the heat and to all that work we've recently started, we have  to keep an eye on Jane and little Tongo.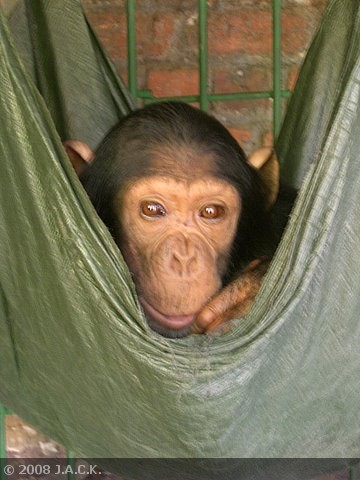 Yes, last week, Jane got very bad and screamed of pain. She didn't eat nor drink any more. She  had lost all her energy.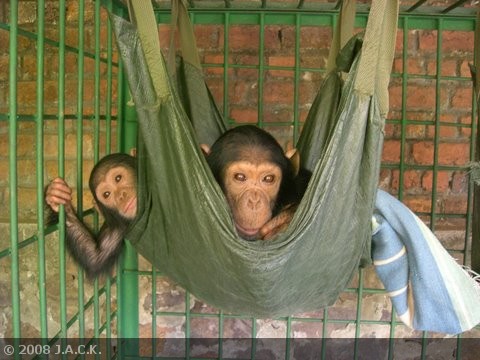 The way Jane cried I thought at the begining she had appendicitis but after several analysis, the lab detected strongyloides stercoralis in Jane's stools which is a human parasitic roundworm. Harmless , it usually affects children here in Central Africa and is very hard to get rid of it!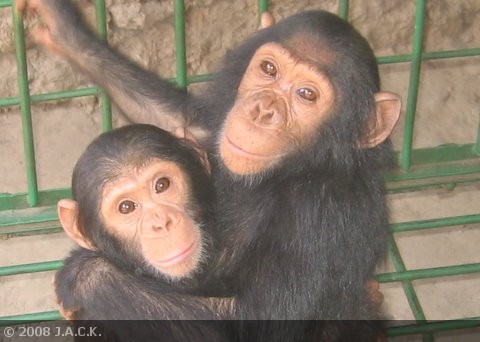 And, because Jane shares the same place as Tongo, both had to start the same  treatment. They both have to be checked regularly.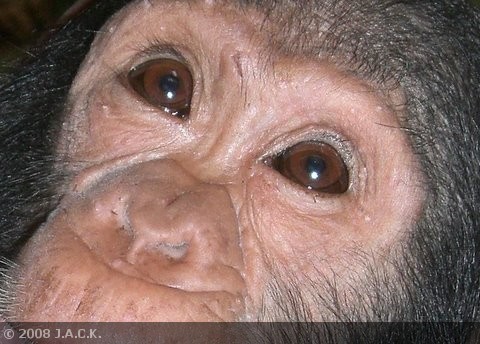 Today, treatment is still going on and the two babies are doing fine. Jane is now very active,eating well and is sometimes very naughty with Tongo but he has shown her his teeth already and can really defend himself.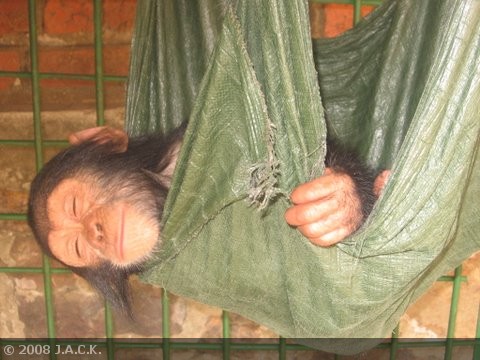 Tongo and Jane have  been with us for more than a month and we do hope they'll get rid of these worms very rapidly.
Roxane