Friends of JACK,
I don't know what the weather is like where you live, but I can tell you that Southern DRC is sweating a lot these days because of the heat (49°C/120°F at some places) ! Even old Congolese people testify they've never known such terrible weather. And , imagine what the chimps must suffer with their thick fur… awful!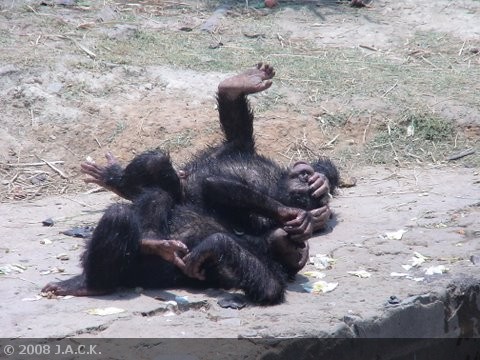 Chita and Shasa sunbathing after a cool bath
Hopefully, some of the babies chimpanzees of JACK have discovered new water games and some even start to bath just like Shasa does. Have a look at the following pictures and you'll understand more…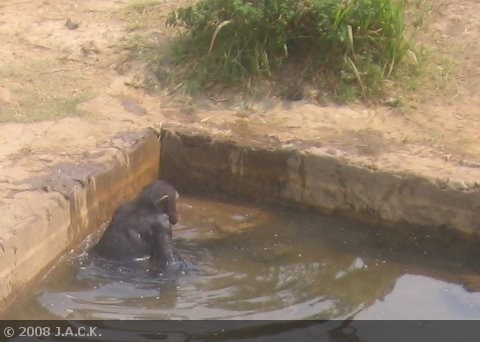 Shasa bathing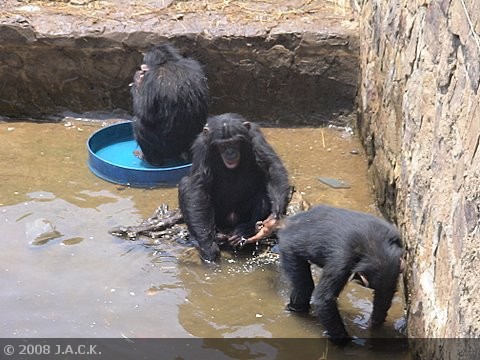 Chita (middle) playing with water: he hated water !!!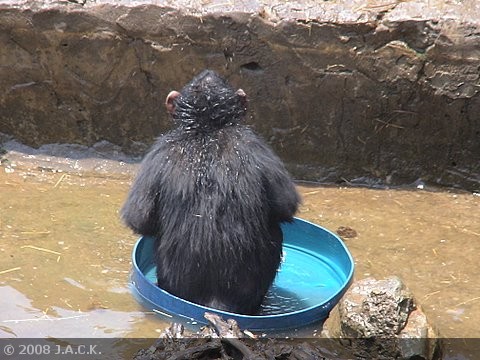 Seki having a lot of fun in his blue basin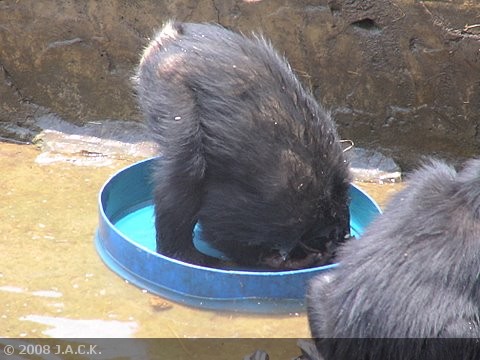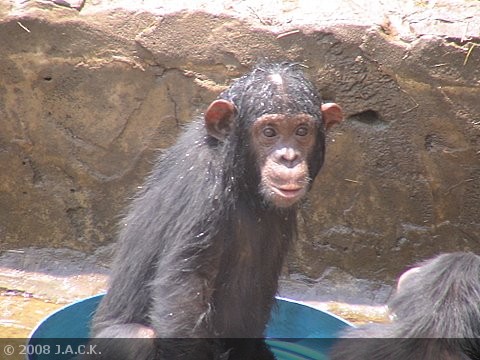 Rains will come by the end of October and will actually be of great relief ! And, maybe, it'll rain before because the heat is sooooooo horrible!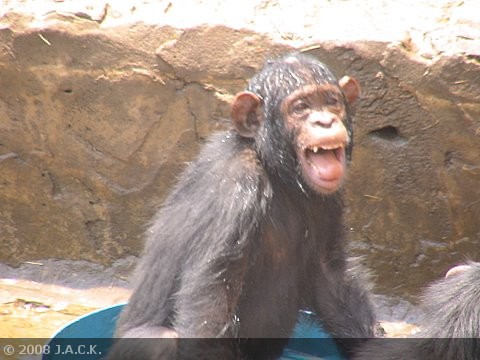 Roxane