Young Kimo is a chimp from the nursery group. He arrived in November 2008 and had some neurological issues probably due to an accident which occured during his capture.Upon arrival and for several months, the baby primate  had no strength in his fingers. He couldn't remain on our back nor cling to our arms; climbing trees was nearly impossible to him!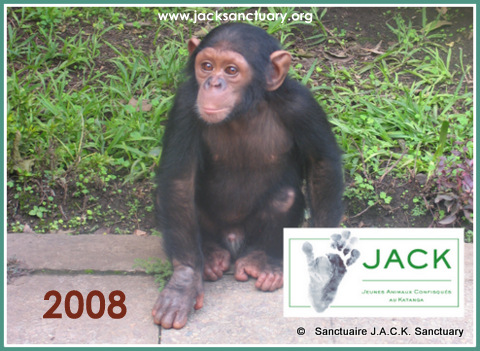 Josefine, a  friend and volunteer, stayed and worked for hours and hours with Kimo to help him gain self-confidence and also strength in is his little hands and fingers. It wasn't easy as Kimo had also to adjust to his new environment…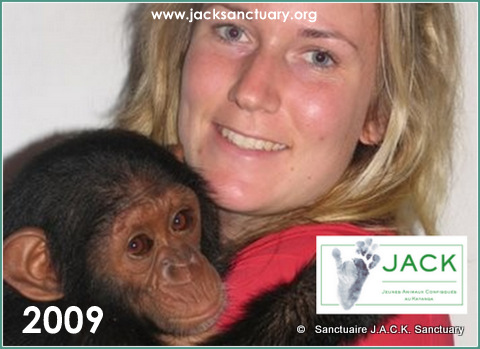 Today, Kimo is a chimp like any other chimps since he's now excellent in climbing trees!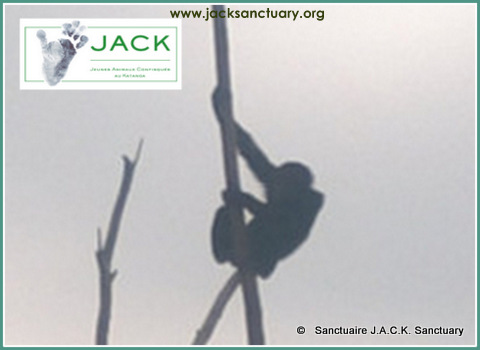 He is lives in a group of chimps and he gets on well with all of them. Kimo is strong & healthy and we are so happy he recovered so well! Many thanks again to Josefine who did her best to give him all the love and care he needed when he arrived 6 years ago!!!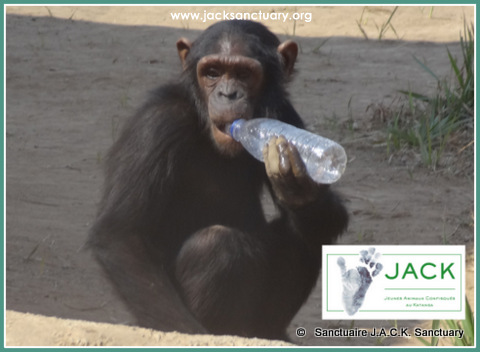 J.A.C.K.