Water hoses have a second life at J.A.C.K. since we use them as enrichment items. They represent an interesting tool: filled with rice and vegetables, the chimps have been taught to use a thin wooden stick to collect the treat inside the water hose.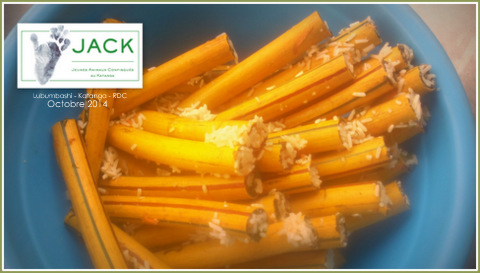 Many of our chimp friends never spend time in trying to get grain after grain. Some hit the water hose on the floor while others shake them firmly to be sure to get the rice out of it!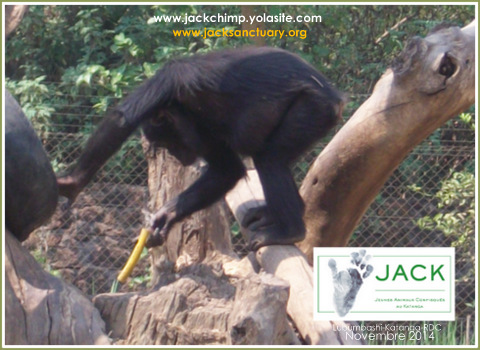 But only a very few of them love to spend time getting the grains of rice one by one. Roxane taught the chimps how to 'fish' the rice in the water hose and only one chimp uses Roxane's technique: Bihati! Once she sees the water hoses, Bihati grabs a thin piece of wood immediately !!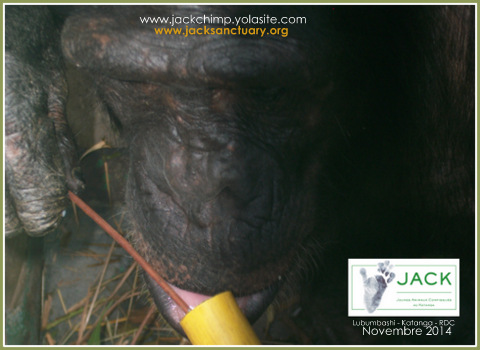 She is amazing and expresses a lot of excitement through noises of contentment.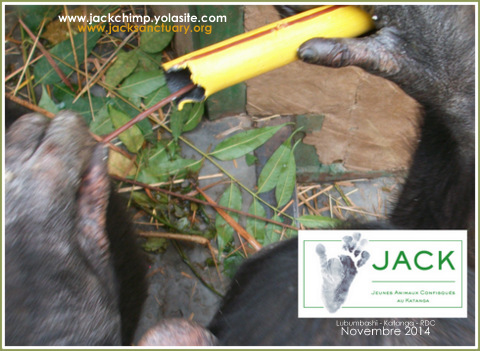 Once the water hose is empty, the chimps use it according to their imaginiation:
– a plastic sigaret for Maïka?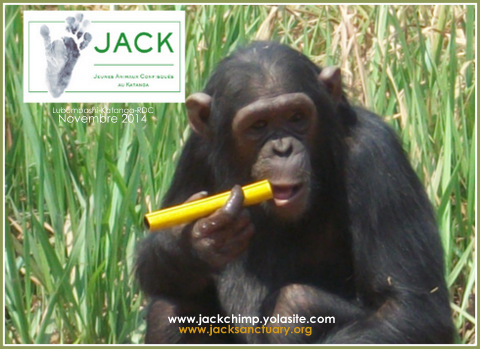 – Vida has found a tool to scratch her feet;
– Ekolo knows how to draw water.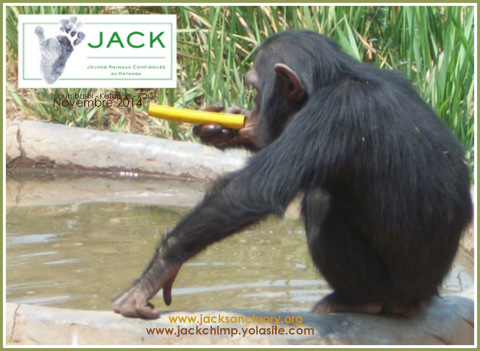 As you can see, enrichment items are interesting because they meke the chimps use their imagination and creativity!
J.A.C.K.