Dear All,
First of all, we want you to know we are all safe and well. Political unrest took place last week in several cities of our huge country and we have been lucky things have been quiet and under control in our city of South DRC.
Also, you haven't heard much about us recently and we haven't been able to update  our facebook profile since Internet had been cut for a few days. Today, we are among the only lucky ones to have Internet working; however, Facebook is still cut and we have issues in updating some of our websites….
Today, we would like to give you some news of Maya, a young female we had to isolate last October because of severe anemia.
New blood samples were taken and as the results were very encouraging (anemia had totally gone!), we decided to put Maya back into her group.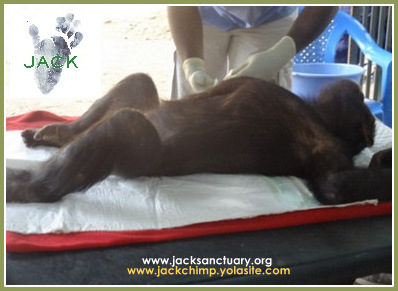 anaesthesia
All her friends were happy to see her again; only the dominant gave Maya a hard time by biting her hand which he started licking shortly after as if it was his way to welcome her!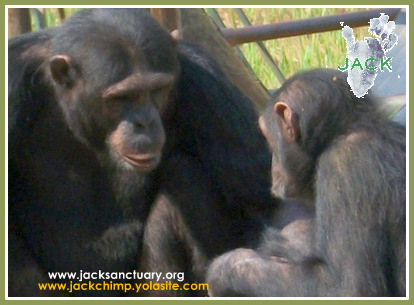 dominant (left) ad Maya
Maya is doing great and we are happy she recovered completely. She also put up weight (3 kgs in  two months!) and is now enjoying life again in her group!!! this is excellent news, isn't it?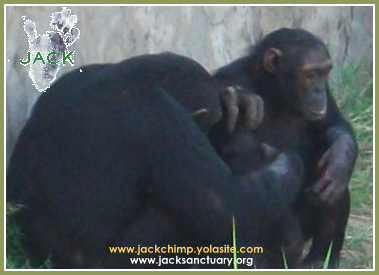 Despite the Internet/Facebook issues, we will do our best to keep you updated. It's a good friend of us, Carole V, who is trying to keep our facebook profile alive by posting our articles… Without her, we wouldn't be able to be in touch with all of you!
J.A.C.K.