SCT stands for the SWEDEN CHIMPANZEE TRUST, a Swedish association which actively supports Conservation of chimpanzees. Its Chairman is Mrs Ing-Marie PERSSON, an energetic lady commited to the welfare of chimpanzees in Sweden and Africa. Also, Mrs Persson is a good Friend of J.A.C.K.: she is like family to all of us at the sanctuary as for years she has done much regarding development and chimpanzee sponsorships. Thanks to SCT, J.A.C.K. is running an adoption program in Sweden too!

Today, we would like to thank Mrs Persson, her SCT team , donors and partners for their warm support. Not only do they all help our orphans on a regular basis but they all have recently taken part in the GIVING DAY FOR APES event.  We didn't know SCT had started its own fundraiser and, of course, we were all surprised and happy to hear they had done their best to offer our 36 residents a huge present of nearly 500 $ !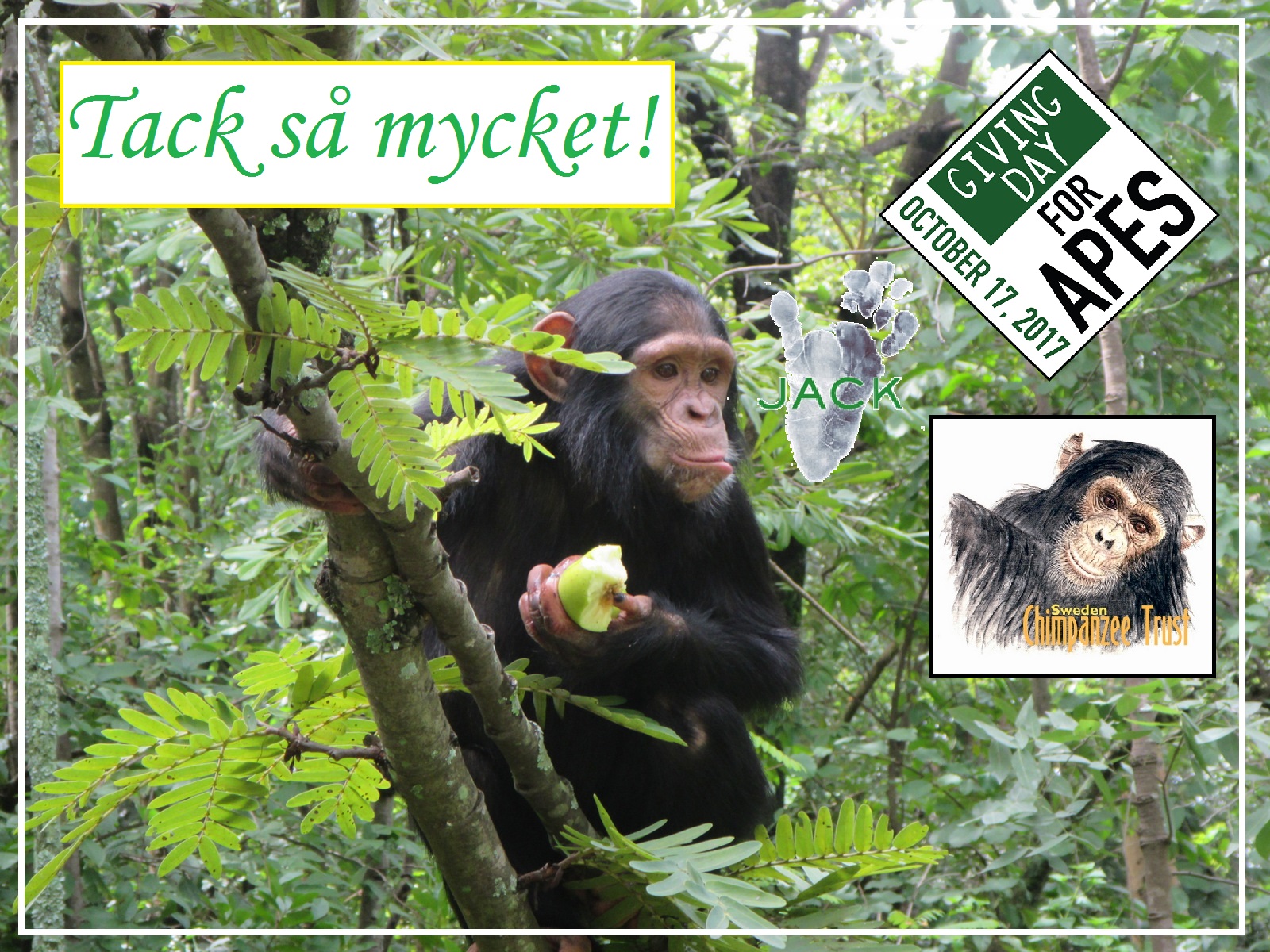 Dear Friends of SCT, thank you all so much for your wonderful commitment which will indeed improve J.A.C.K. chimps' routine! You are incredible people!! And know that we are so proud to be part of your Family!!