Hello Friends of J.A.C.K.,
Although young Kala has been our main priority for several weeks now, we have never set aside all the other chimpanzees of our Sanctuary who also need us!
Today, was sugar cane day at J.A.C.K.
Because we grow these long sweet sticks at the sanctuary, it's very easy collect fresh  and tasty sugar canes for our hairy friends! All the chimps enjoyed as the sticks were like enrichment too; see by yourselves !
ATHANGA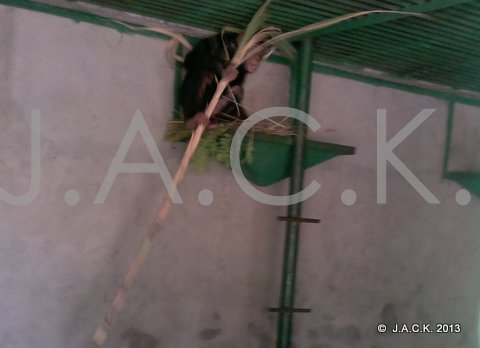 WASHU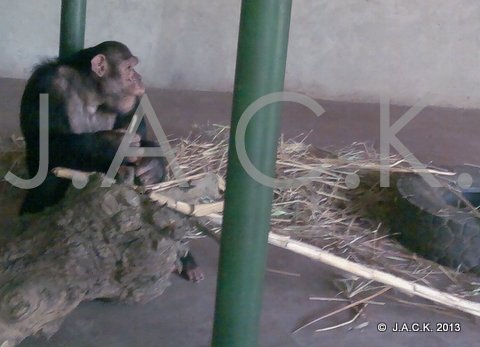 Main group: WIMBI (top), JACKY & CHITA (right)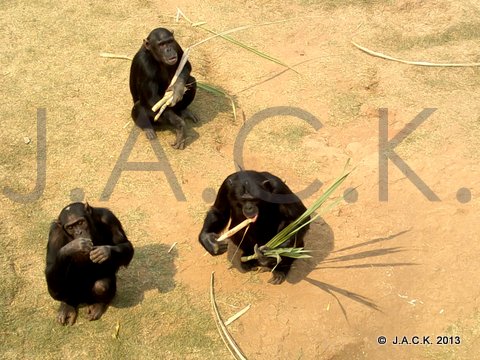 WANZA(left), CHITA & ZAMBA (far behind)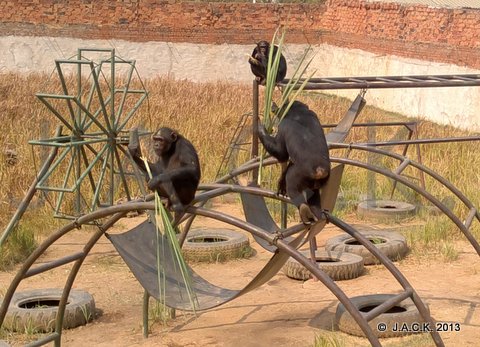 Nursery gorup: LUNA (in the tyre – left), KIMO and MAÏKA (right)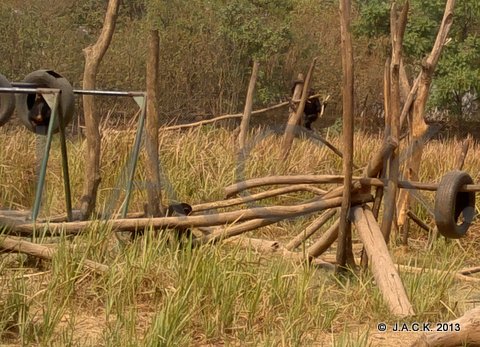 baby LUNA with AFRICA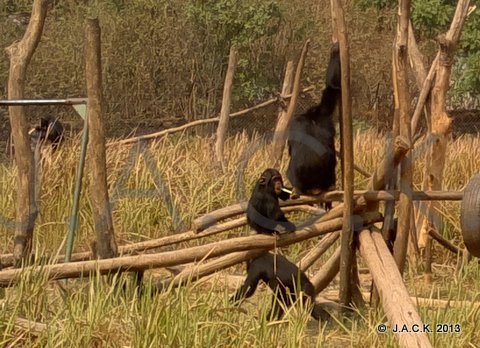 Even KALA had his piece of sugar cane and seemed very pleased!! He ate all of it!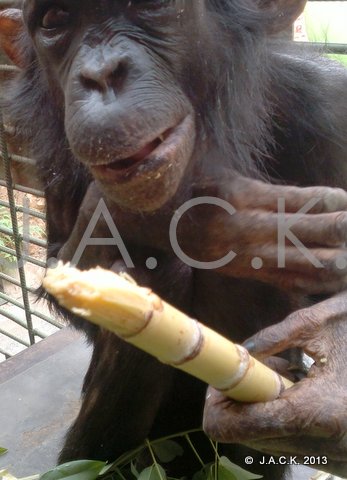 Roxane/ J.A.C.K.