Dear All,
Today, I wish to talk about something totally different…
Yes, why should I speak about sugar cane?
Well, know that only a few things are produced locally in our Katanga Province and that JACK has to import  from other DRC provinces and  even from Zambia fruits such as pineapples, oranges and apples.
Therefore, JACK has decided to grow some fruits and vegetables and we are happy today to show you our first sugar canes… with enough water and sun, sugar cane can easily be grown and, most important, the chimps are really really fond of these long sweet sticks!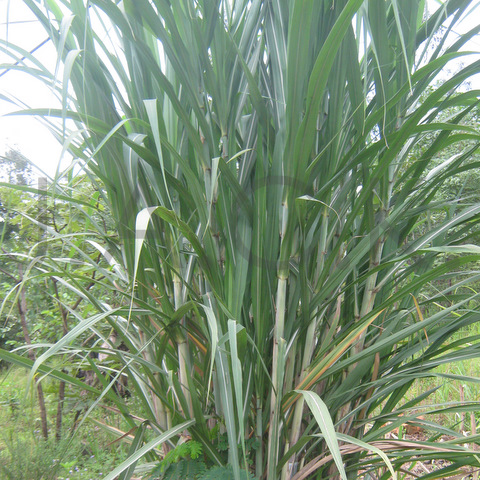 Last week, we had our first sugar canes cut (22 kg) and Maman Angeline cleaned & cut pieces for each and every boarder of our sanctuary.
All the chimpanzees were very pleased and really enjoyed any piece of them. Young females Zamba and Kina of our main group express their contentments on the following footage …[kml_flashembed movie="http://www.youtube.com/v/2lzrl6rAcic" width="425" height="350" wmode="transparent" /]
… and even the nursery group likes these long sticks!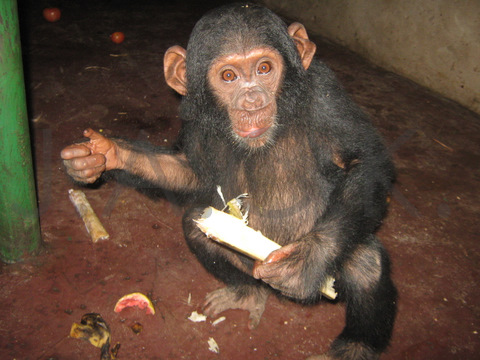 Next season we hope we'll have plenty of bananas, guavas, paw paw and we even tried cucumbers, pineapples…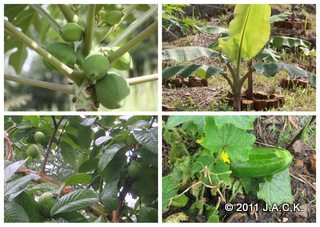 It makes us always feel good to feed the orphans with things we have grown ourselves… at least we know no chemicals were used and that the chimps will eat « clean » food….
Roxane